Orange Raisin Bread Revisited
I made another loaf of my orange-raisin bread and refined my working recipe a bit, adding weights and some specifics on the marmalade step.
My working recipe is now as follows:
====================================
Orange Raisin Bread

Ingredients:

about 200g of Home-made marmalade, made (see procedure below) from

about 200g = 1 smallish seedless navel orange and

100g = 1/2 cup granulated white sugar

~8g = 1 tablespoon SAF "red" instant yeast

~9g = 1.5 teaspoon salt

100g of raisins

450g unbleached bread flour

300g very warm water


Procedure
Quarter the orange and cut each quarter into 1/4-inch thick slices.  In small saucepan stir orange pieces up with the sugar to draw juice from pulp.  Heat mixture to boiling and stir while boiling until juice/sugar syrup does not drain from peel when pushed to one side of pan.  Cut peels up  as desired with table knife.

Put marmalade and all dry ingredients in mixing bowl, add the very warm water, and mix thoroughly.  Dough will be very soft and sticky, too much so to knead by hand.  If necessary it can be spoon-kneaded in the mixing bowl to make the fruit distribution roughly uniform.

Transfer dough to a pan with a scraper and let rise.  This dough will rise to fill a 9"x4"x4"-inch pullman pan in less than hour.

Bake at 450F for 25 minutes.  Result is a moist, sweet, chewy bread with ample fruit.
====================================
Illustrative photos are as follows: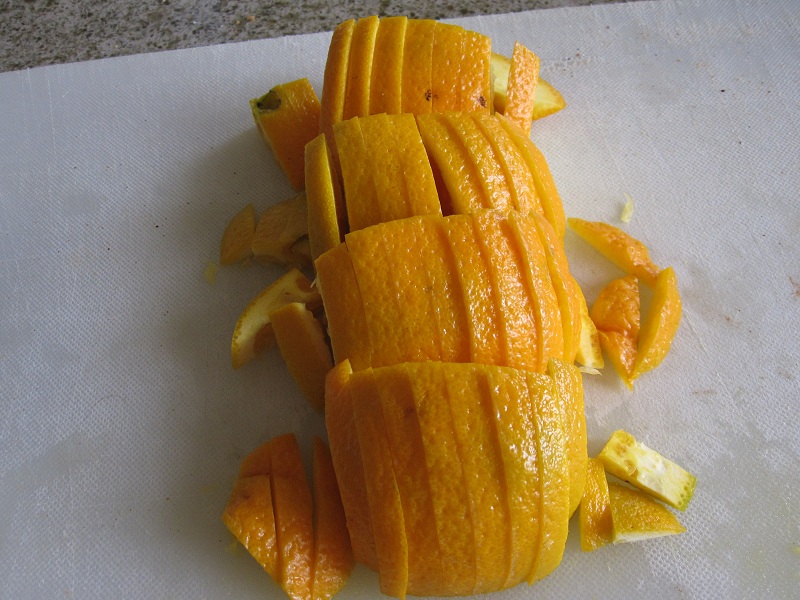 Orange quartered and sliced^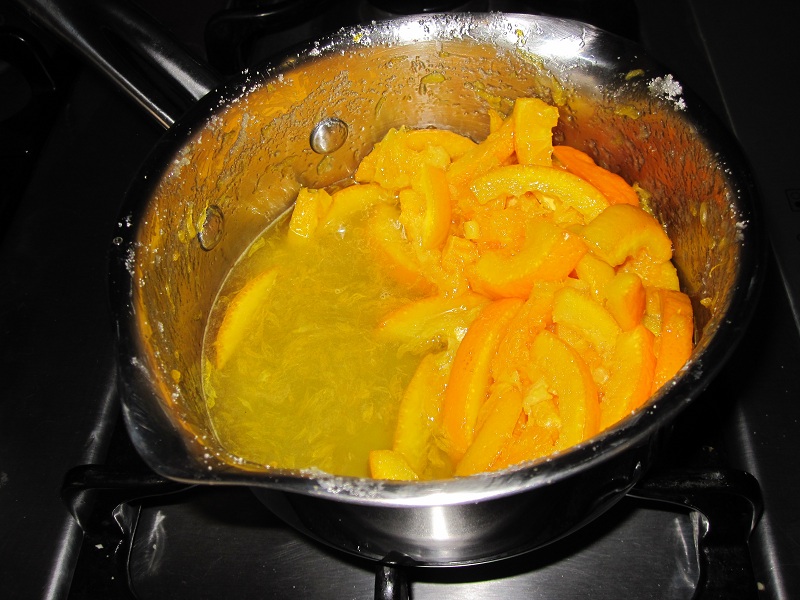 Marmalade, hot, before reduction (note syrupy free-flowing juice)^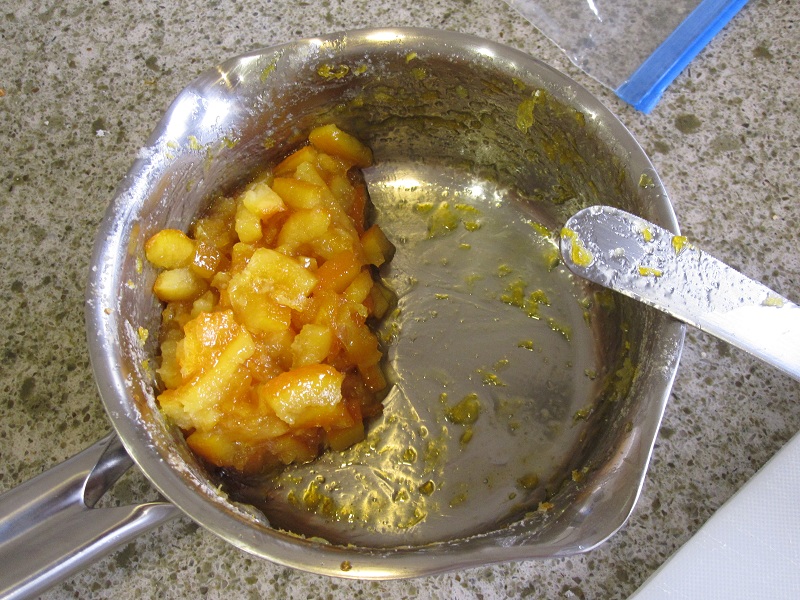 Marmalade after reduction (no free-flowing syrupy juice, peel has been cut a bit with knife)^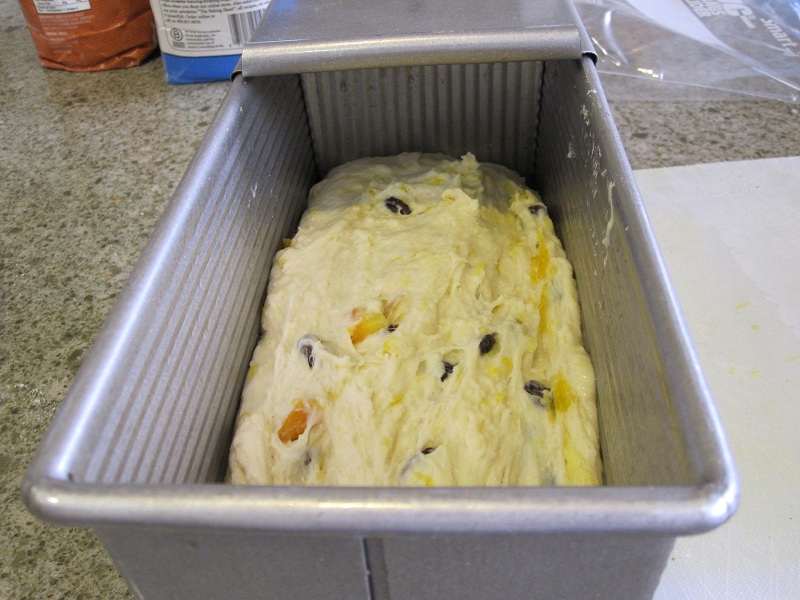 Dough unrisen in pan^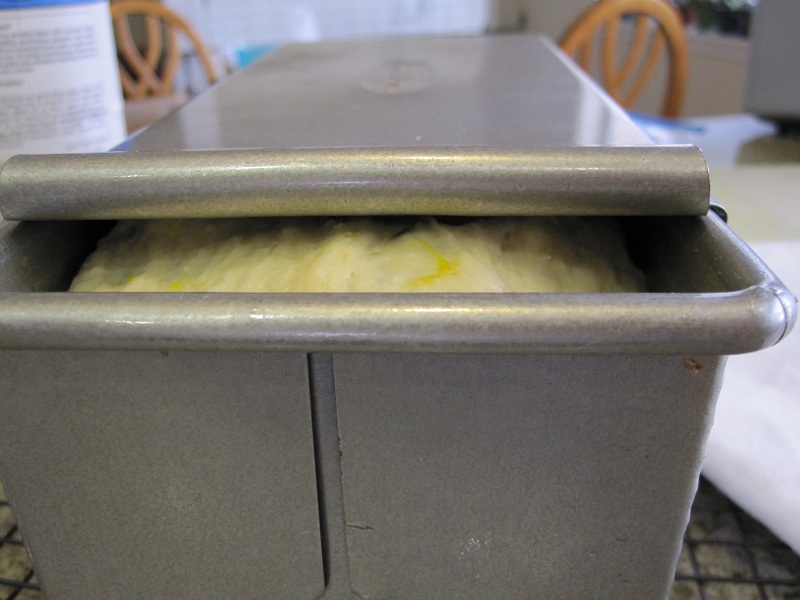 Dough after 55 minutes rise time^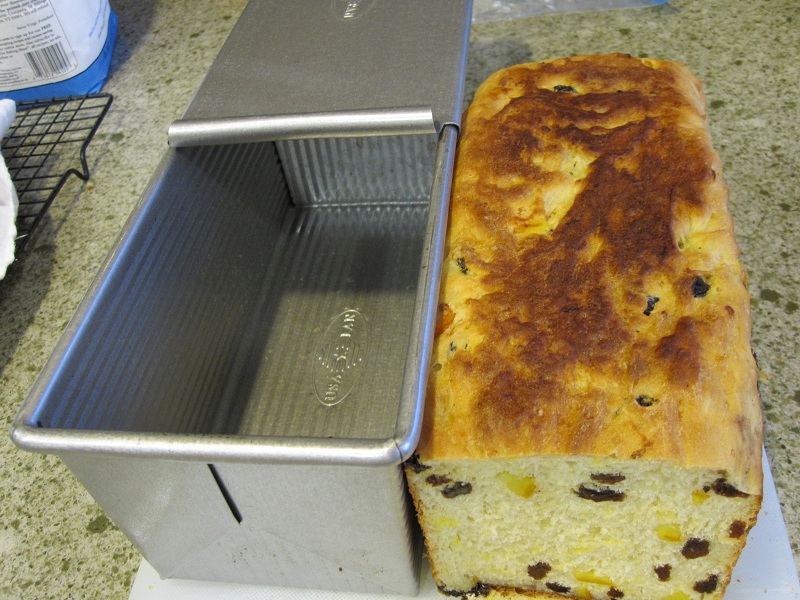 Loaf and pan after baking^