I have had a lot of difficulty lately with hot cross buns. What an insane notion. A simple sweet bread, which I never normally have issues with, was driving me insane. I don't have a solution as to how or why. The yeast I'm using is completely fine in other recipes, and I'm quite a meticulous and careful baker most of time. And now it is Good Friday, and if there's any time in which I should make them properly, it's now.
The success was in the timing.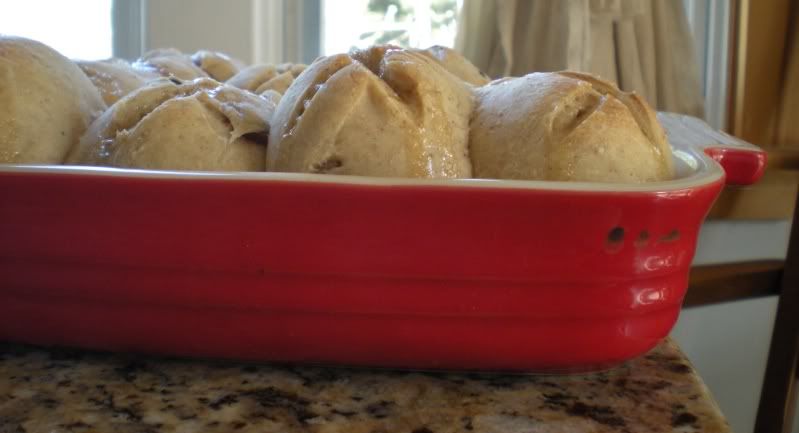 I chose an orange glaze instead of the traditional powdered sugar icing. The tops aren't as nicely browned as I'd like, but still browned. The rise was exactly as I'd like it to be. And wouldn't you know? It was from a Better Homes & Gardens cookbook. Sometimes the easiest recipes are the best ones.
Next time I'd do it by hand instead of the stand mixer. The recipe calls for using the stand mixer, and since I've failed with hot cross buns twice this spring, I didn't dare stray from the recipe for fear of a third time. But as much as I love my KA, it pulls and tears the dough in a way I don't like, especially for forming rolls later. Maybe this upcoming Easter sunday would be a good time. And also, I'll be using currants instead.
But for now, I'm just glad they (finally) turned out.