Bear Claw and Fourth Time was a charm with Croissant Making
My mission to practice making croissants continues. Fourth-time was indeed a charm. I was quite happy with the result and felt that I was on the right track. There could be a number of factors contributing to better outcomes this week.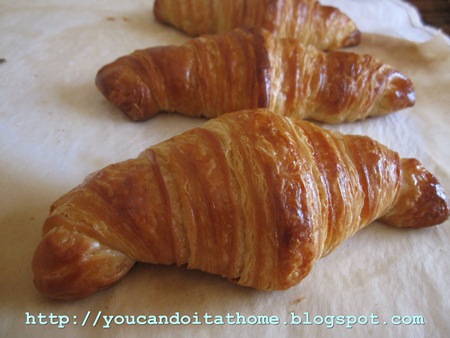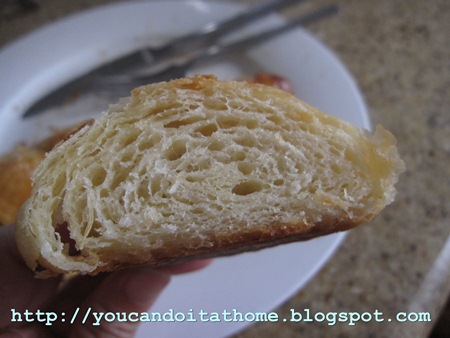 Different butter - I used Danish style cultured butter this week. The butter texture is different. It was much more pliable, softer and creamier, which, in my opinion, made it easier to laminate into the dough.
Practice make perfect - though I'm not anything near perfect, but practice does help tremendously. I started to get into the rhythm and know what I should do and don't.
Room temperature - the week before, room temp was sitting around 28C. This week it was a comfortable 20c range. It made all the different with laminating the dough, the butter stay solid without melting.
I rolled the dough more carefully and rested the laminated dough frequently during the rolling of each turn. I also rested the dough longer between each turn (1 hr this week against 20 minutes last week's).
As I like trying new recipes, I made half of the croissant dough into bear claw, a croissant pastry filled with frangipane and shape like a bear foot. The recipe comes from Bourke Street Bakery cookbook. It tastes lovely with nice almond flavour and moist interior.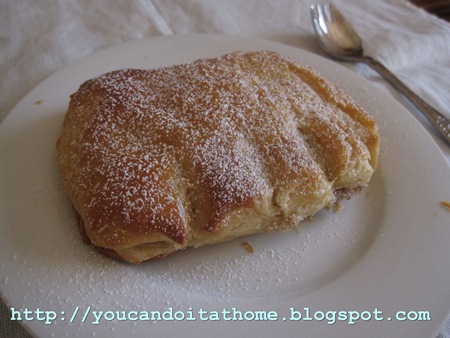 I also had lots of croissant dough scrap from all the trimmings. Instead of throwing that in the bin (which I hate to do), I made them into a pesto croissant baguette. Though, the baguette wasn't as flaky as croissants (given that they were dough scrap bundled together), I was surprise that it was reasonably flaky and tasted rather nice.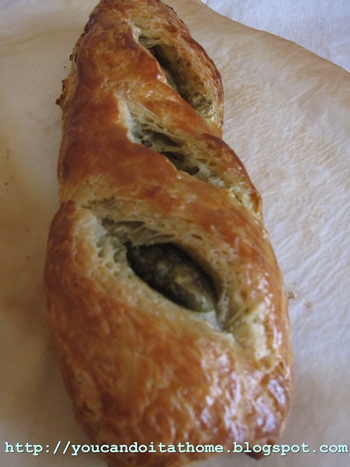 For a more photo and recipes, you can find it here.
Sue
http://youcandoitathome.blogspot.com