January 21, 2011 - 10:02pm
Sourdough Rye With Walnuts from(BREAD)
This is my first ever walnut loaf. I loved it! It sure pairs well with sour cheeses/spreads. toasted, it is even better! Rye flavor is enhanced after 24 hours. It is basically a 50% Rye, 50% Bread Flour.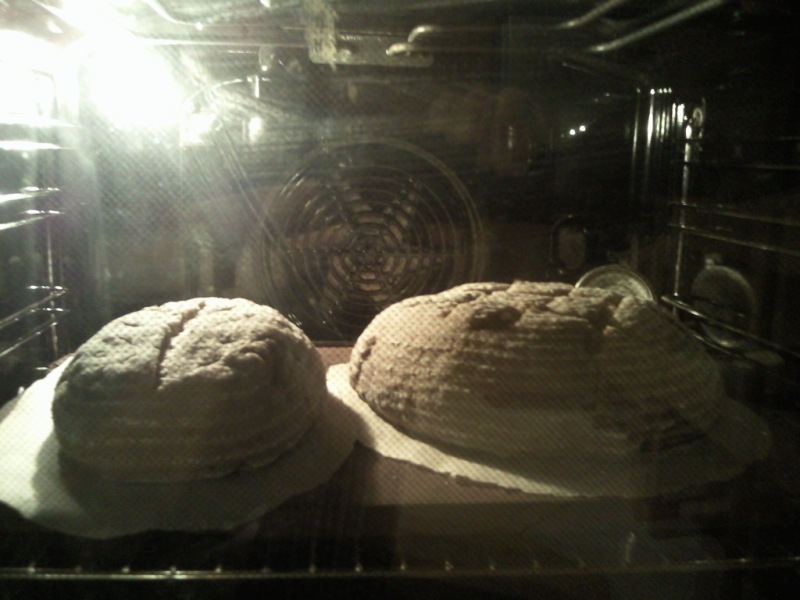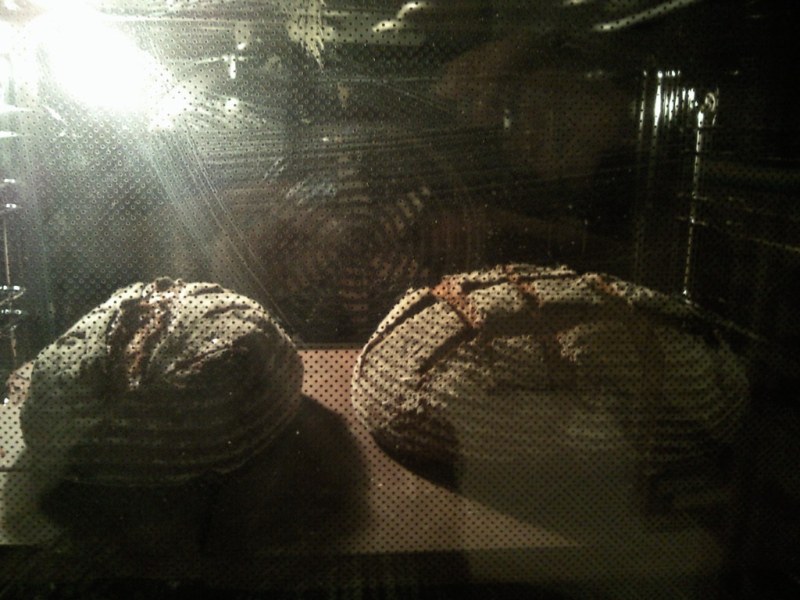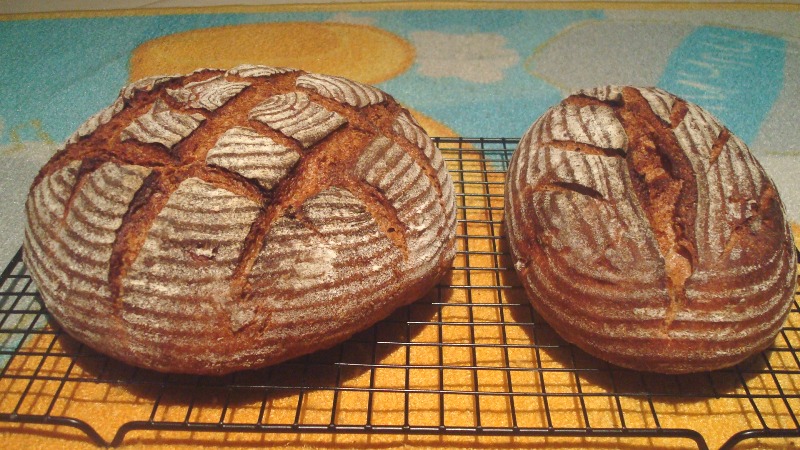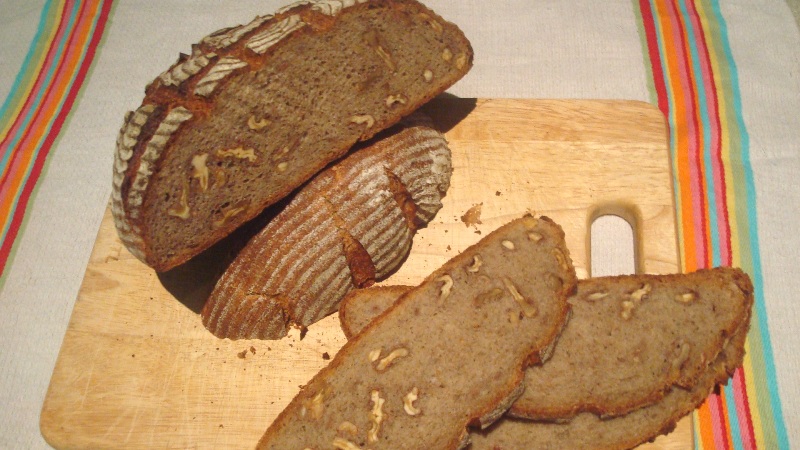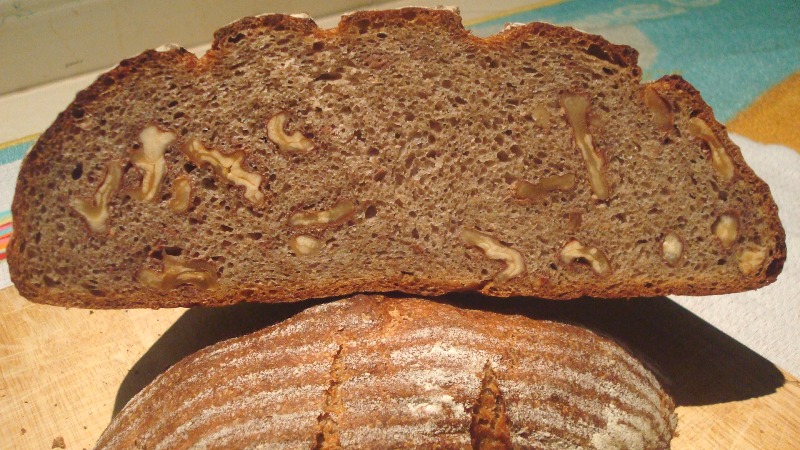 I adhered to Hamelman's Instructions, except the High Gluten Flour. My bread Flour is 12.9% Protein, and i increased the water in the final dough due to the high absorption of my Whole Rye (Dover Farm Organic).
I used a 100% Rye starter for this recipe. The Crust was chewy, and the crumb was moist tender, with a slight sourness to it. The walnuts are a blast to have in this loaf. All in all iam quite Happy with this bread and i, God's Willing, shall bake it many times to come.