January 11, 2011 - 1:52pm
I've been trying to teach my hands to shape loaves. It's going slowly. There remains a lot more learning.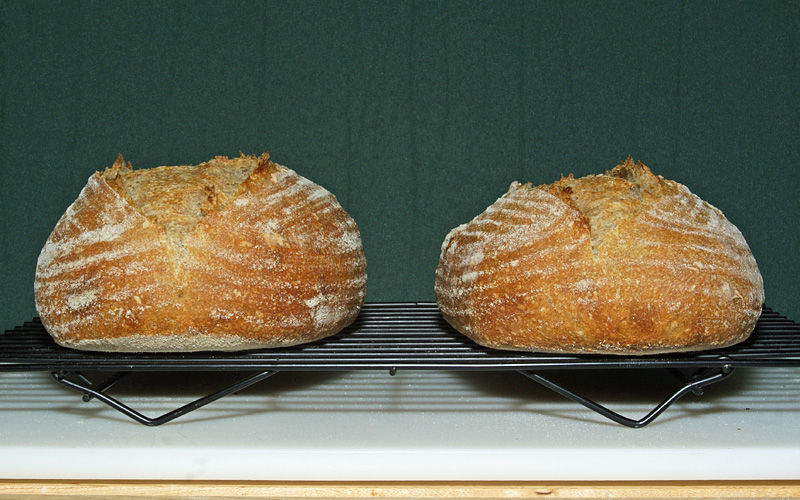 These two loaves came from the same dough, and were proofed and baked side-by-side. Nonetheless, they've taken on different profiles. The only difference between the two is how taut I drew the loave's surface tension when I shaped them. The good news: I knew when I'd shaped them both that one was tauter then the other. I considered removing the slack one,  on the right, from it's brotform, and tightening its surface. I chose not to.
I read somewhere, students of the baker's school in Paris are required to come early, each day, and shape fifty baguettes before attending classes. Students attend the school for three years: six days each week. That's roughly 50,000 baguettes. I'm beginning to appreciated why.
And when my shaping skills become barely adequate, there is still scoring to learn.
David G