January 8, 2011 - 11:01pm
Following 4 sourdough baking disasters in a row, a planned not to throw the dough this time. I sprinkled 1tsp of yeast and baked it 2 1/2 hours later.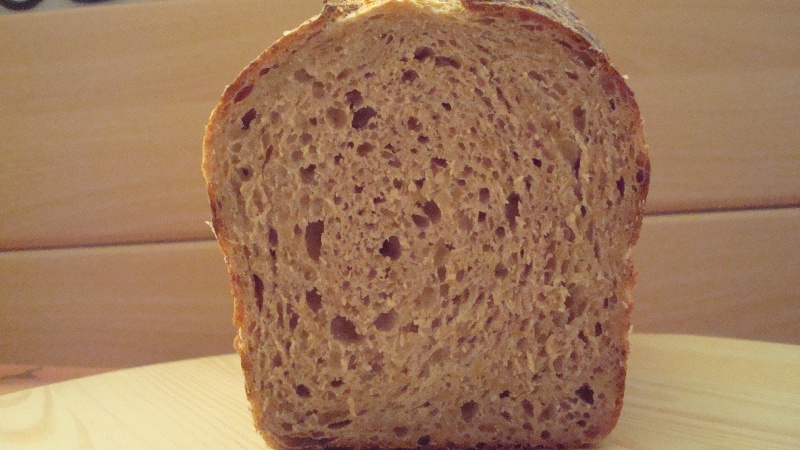 The crumb shot above is from a slice at one side of the loaf, while the the crumb below is from the other side.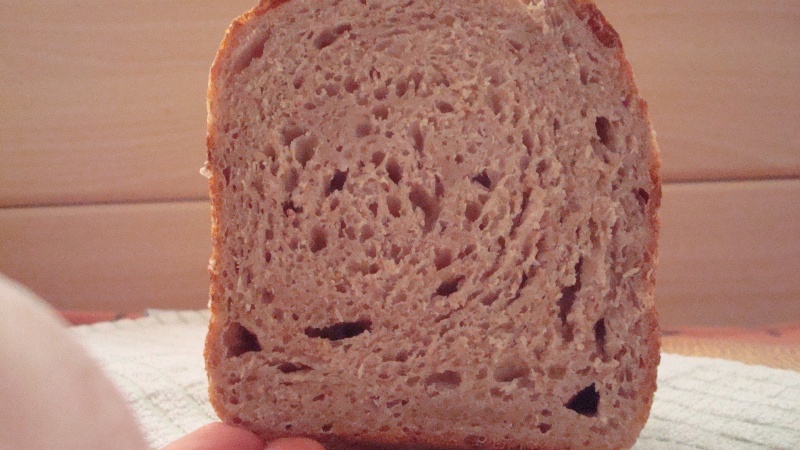 And the culprit: My starter. The size of the bubbles show a lacto-bacterial fermentation, with very little yeast activity. I have never seen such fermentation cells since i started using sourdough.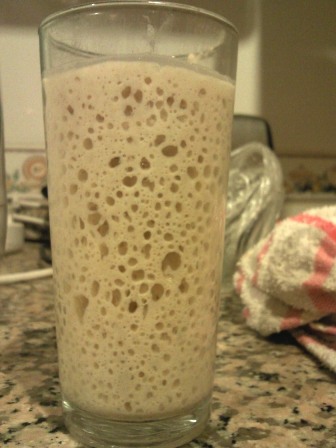 I am tending my starter now, feeding it every 12 hours to revive my yeasts.