January 7, 2011 - 10:54am
The microwave oven is a fine proofing box. With the door ajar, to keep the light on, its internal temperature is 78°F. Two small, round brotforms, or two oblong ones fit snuggly, but forget baguettes, or family size challah. And if I want 89°F I'm stymied--until now.
I've been working on a proofing box since late summer, but had to put it aside for a couple of months, due more pressing things. However, I finished it last week, tested it, made one modification and really finished this morning with the door pulls. Of course it still needs a coat of stain and varnish, or tung oil, but that's just for its looks. It's functional now.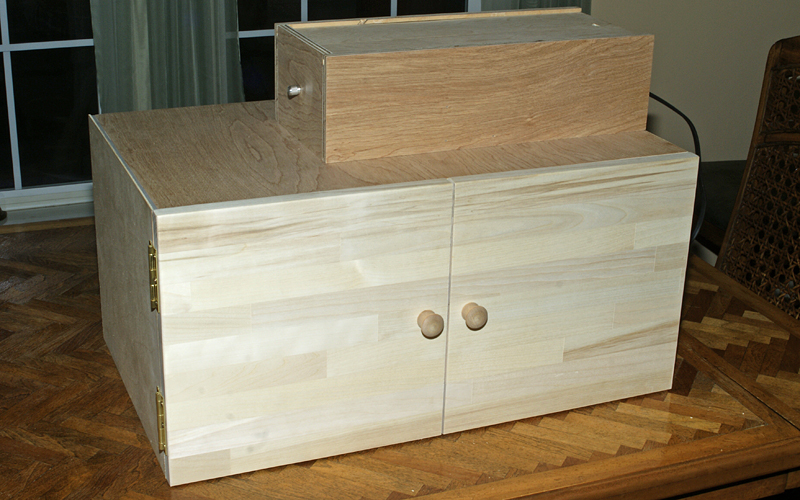 I considered insulating it, but didn't think it necessary. It's heated by a 75 watt, halogen spot light, and the heated air is circulated by a small fan--normally used for cooling electronic devices.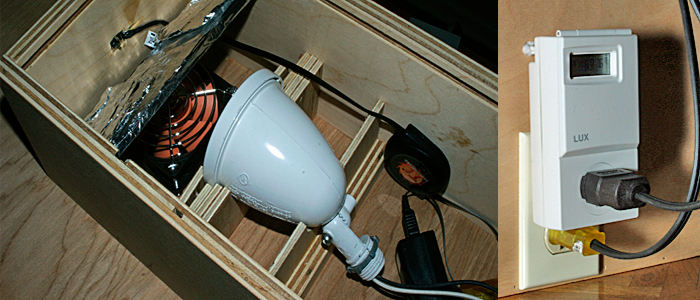 The light's power is controlled by a plug-in thermostat, on the side of the box, through the power plug emerging from its case. The thermostat's temperature probe penetrates the side of the box, and monitors the return air temperature. With the box empty, the circulating air maintained temperature +/- 2°.  When the box contained three pounds of dough (two loaves) +/- 2°F remained the temperature range. The lower plug powers the fan, which circulates the air regardless of the heating light's power. The fan operates at USB low voltage, so I had to provide a 120 VAC to 5 VDC power supply, the small, black box partially hidden by the light's power cord. The box's top supporting the fan and light box, is removeable, and is replaced by a smooth top; it will serve as a storage box for banneton's and brotforms when not proofing.
The box can accomodate a variety of  proofing basket shapes and numbers, a half-sheet pan, and will be used to couche proof 20" baguettes, the maximum length my oven can accept.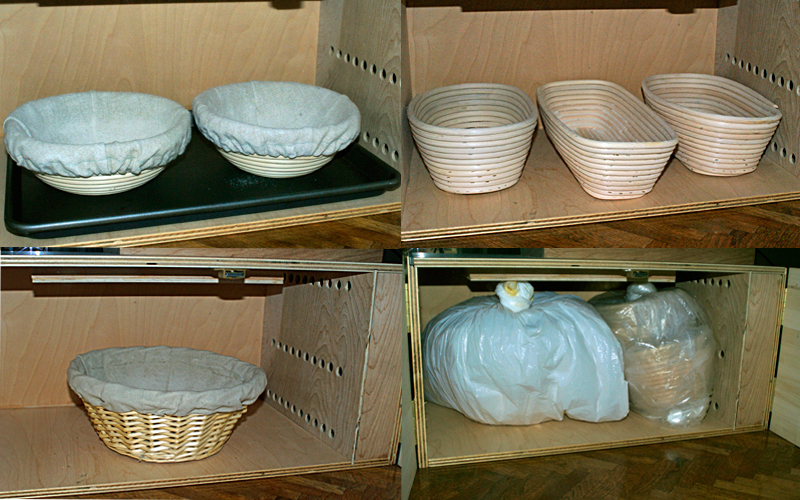 The one modification I had to make was build and attach a diffuser to spread the air delivered by the fan; without it the interior box maintained too large a spatial temperature gradient.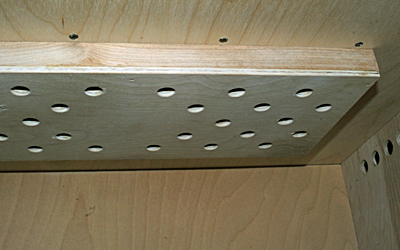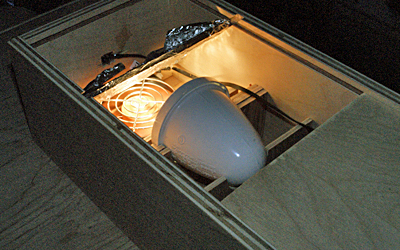 My wife is delighted. Now she can reheat her coffee in the microwave without having to first remove proofing bread, and replace it following, which she's prone to forget.
I'm delighted because I can now proof all the differing shapes I push dough into.
Davd G