December 3, 2010 - 4:09pm
The other day I stopped into a Whole Foods store in the hope that I could find some white rye.   I couldn't, in fact the person I spoke to had no idea what white rye was.  But there on the shelf were bags of King Arthur Italian Flour.   Wow!   No shipping.   But what to make?   I decided on Ciabatta.   Specifically Hamelman's Ciabatta with Poolish (p. 107 of Bread).   Only after I had mixed everything up did I remember that the Italian Flour bag had a note recommending less water for this flour than others - and I had even accidentally put in around an extra ounce of water.   So it was wet.   I just decided to go with it instead of adding more flour.   It was too wet to take out of the bowl to stretch and fold, so I used the in the bowl method.   Then I decided it was too wet to move it around too much so after the first rise, I poured it (yes poured) into a dutch oven and let it do the second rise there.   Then  baked with the top on for 30 minutes, and the top off for 25.   What did I get?    Well it looks a bit like a three pound muffin.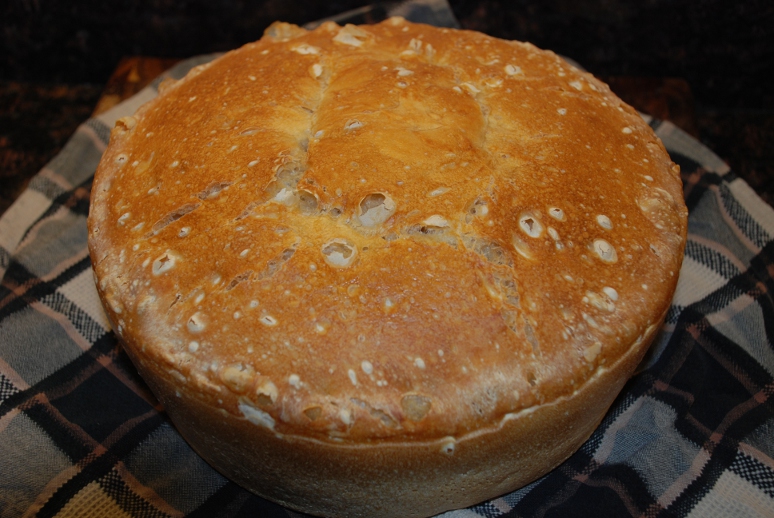 with an extremely blistery top: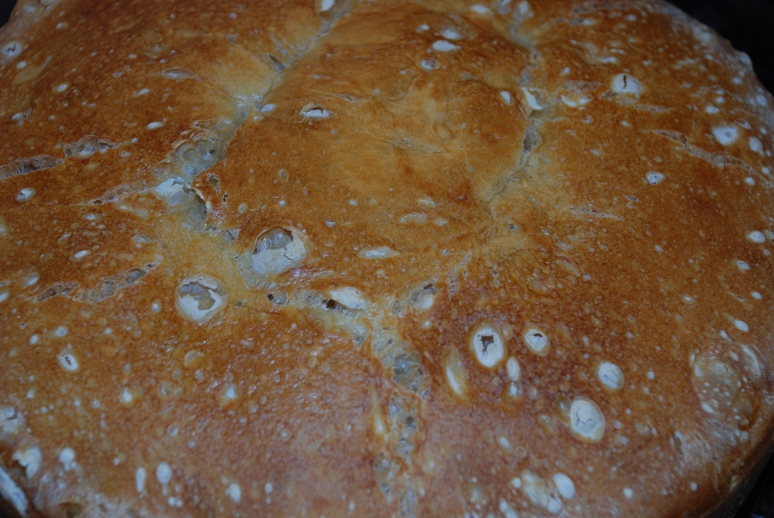 and the lightest feathery texture I've ever managed to produce.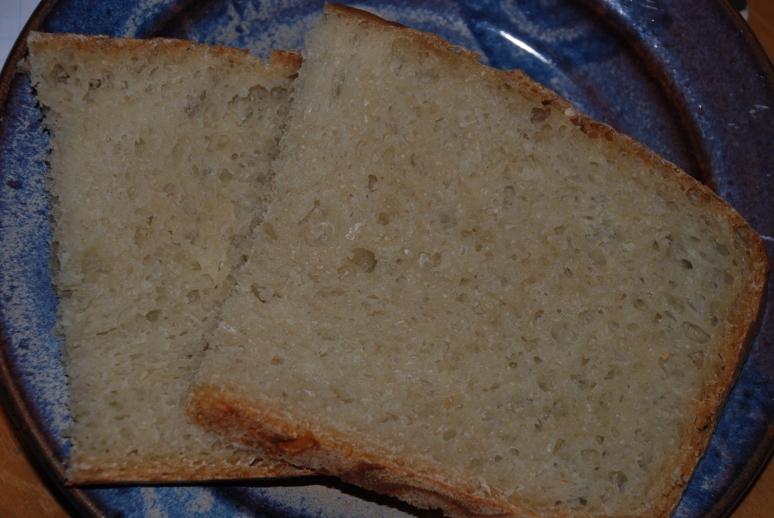 Yum!