November 10, 2010 - 10:17pm
Jeffrey Hamelman's Golden Raisin Sourdough - perfect for toast!
I haven't made the fruit loaves for a while. Not that I don't like them, I do love fruit toast (a lot actually), but I've been obsessed about making grains, seeds, whole wheat breads recently and kind of overlooking my old-time favourite, sourdough fruit toast. 
Sometimes, one needs a reminder or a nag. My boyfriend just mentioned the other day what a great fruit toast from the Dench Baker (artisan bakery and café in Fitzroy, Melbourne) he had. It sorted of giving me a signal that maybe I should be baking other breads apart from grain and seed breads. 
I picked Golden Raisin Sourdough recipe from Jeffrey Hamelman's Bread cookbook. It's one of my favourite recipes from the book. The bread has 20% whole wheat flour, 10% rolled oats and 25% golden raisins.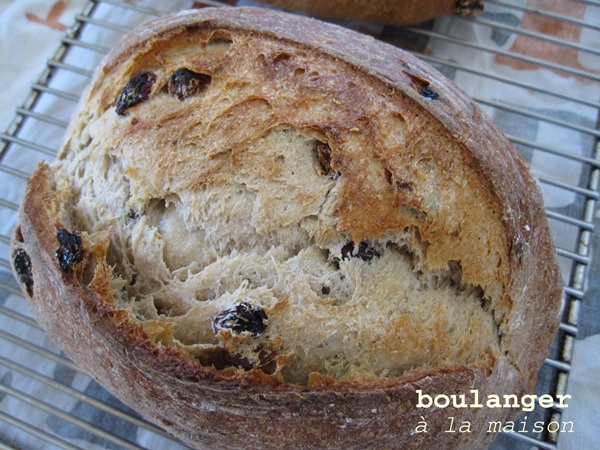 Hamelman's recipe is 69% hydration which I found the dough to be very stiff. I adjusted the hydration to 72% (the dough still feel stiff with 72%). I guess that the hydration can even go higher to 75% as the oats, raisins and whole wheat flour absorb more water.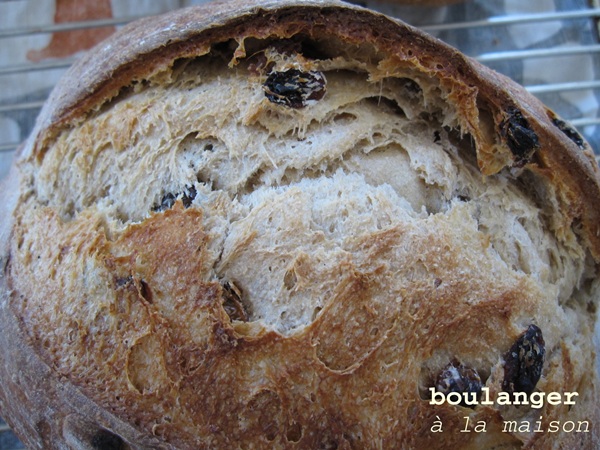 The bread is very moist and sweet due to substantial amount of raisins in it. The oats seems totally blend-in with the dough and disappear altogether. The bread is great toasted with butter. It makes a fantastic breakfast.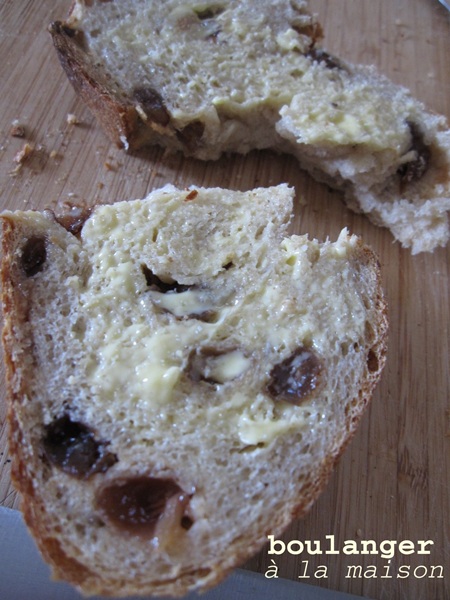 More details, photos and recipes can be found here :> http://youcandoitathome.blogspot.com/2010/11/golden-raisin-sourdough-bread.html 
Sue
http://youcandoitathome.blogspot.com/