November 8, 2010 - 12:36pm
It's great to be baking again
I mentioned in a post about a week ago I'd been laid up for seven weeks, unable to walk more than ten steps, let alone bake bread. The last four days I've been baking sourdough--two variations of the base 45%/45%/10%:Bread Flour/AP Flour/Whole Rye Flour; 68% Hyd., and 28% prefermented Bread Flour in the sourdough starter--nothing fancy, nothing new but just being able to bake leaves me humble and grateful once again I can.
My starters had gone neglected for the same seven weeks, but last week i resusitated them (2) with a couple days of feeding every 12 hours at room temperature. They responded like long-lost friends. Friday and Sunday I built formula-ready starters, and baked two loaves on both Saturday and today.
It's good to be back!
Here's today's bake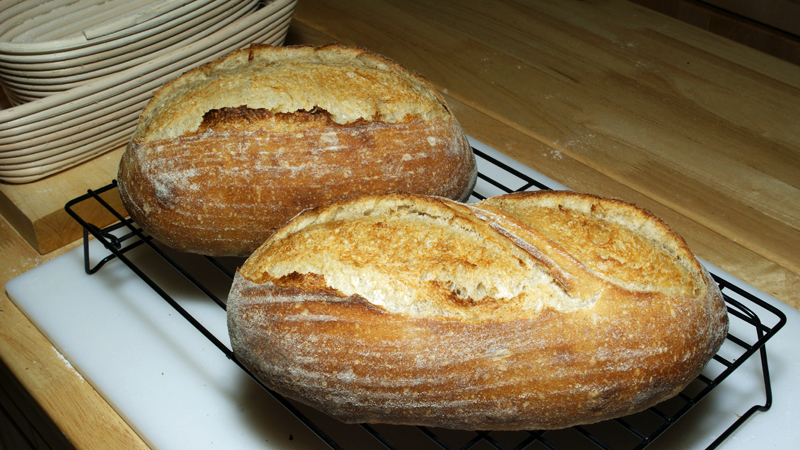 and a crumb shot of Saturday's bake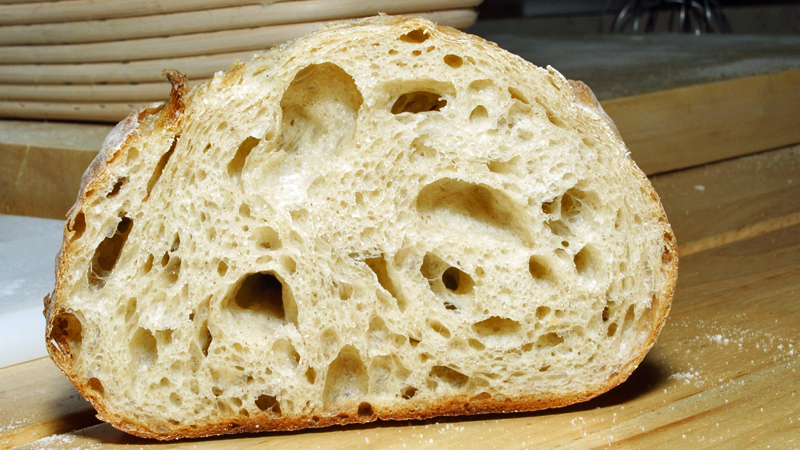 David G