February 18, 2007 - 7:56pm
My Sunday baking suffered a bit today because we spent the morning out at the Chinese Gardens watching the lion dance for the beginning of the lunar new year celebration.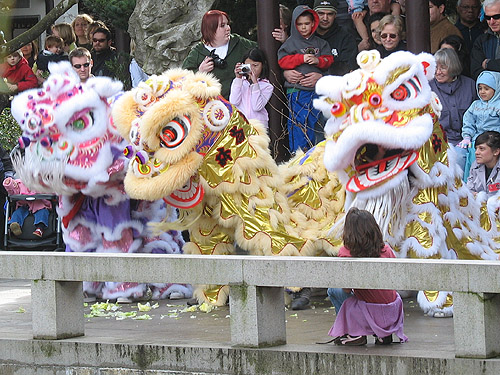 I had a batch of my pooish bread in the fridge as well as some sourdough with 20% whole wheat. Since the poolish bread was on the damp side, I ended up dimpling it and shooting for something like a ciabatta. Inside, it looked about right.
The crust was wonderfully thin and crispy, but it didn't look like your typical ciabatta since there was no raw flour on the crust. Alas.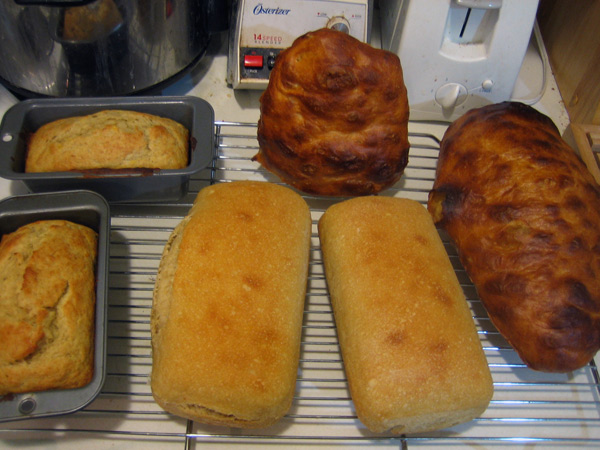 The sourdough loaves I baked in pans. I also made some mini loaves of banana bread.
Anyone here ever tried making a yeasted banana bread? I thought about it today but though better of it. Actually, now I'm remembering that there is a sourdough banana bread on the site. I should try that next time.