October 31, 2010 - 2:21pm
Homage to SylviaH (and her sure-fired steaming method!)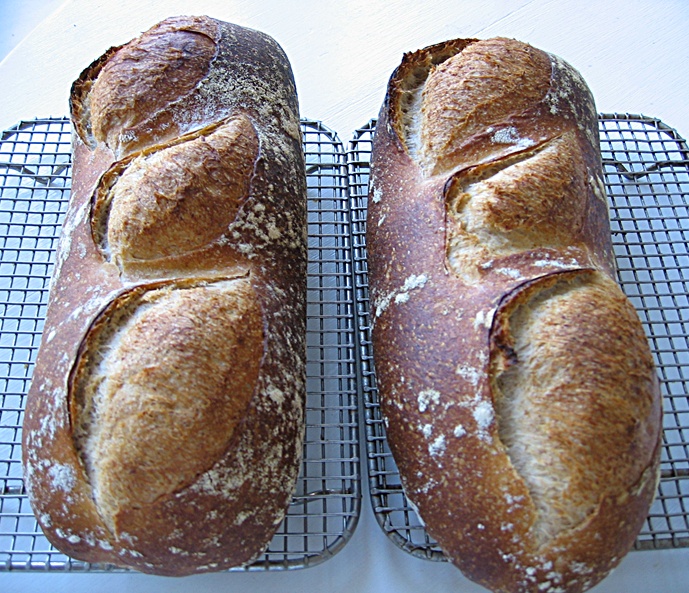 Anyone who's followed my blogs knows that I'm constantly whinging about my gas oven and it's tendency to vent steam as quickly as I can create it.
But it's true: my relationship with my oven is probably like that of Ike and Monty in WWII - hated one another but needed each other.
So, having tried the numerous Rube Goldberg remedies found on TFL (I'm still using lava rocks in a cast-iron frying pan), and found them either impractical or wanting, I read Sylvia's recent post with interest - but skeptical interest I must admit.
Still, looking for anything that might offer a tactical advantage over my oven, I tried it out today with a pain au levain recipe using mixed rye and AP levains from Hamelman's Bread (still my favorite sandwich bread!)
I slightly improvised on Sylvia's instructions: I thoroughly soaked a terry cloth towel in water, placed it in a glass pyrex bread pan, filled it 3/4's with water and then nuked it in my microwave for about 10 minutes before placing it in my oven just before loading my loaves.
On loading a cup of water was carefully tossed onto my lava rocks, and then two minutes later, another half cup.  I removed the pyrex pan with the towel 15 minutes prior to finishing the bake.
Oh the result!  The most oven spring and the best opened cuts I've ever had at home - easily!
Here are some shots of today's bake: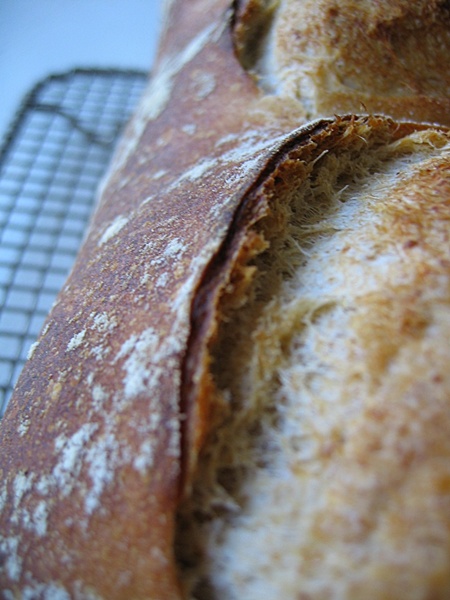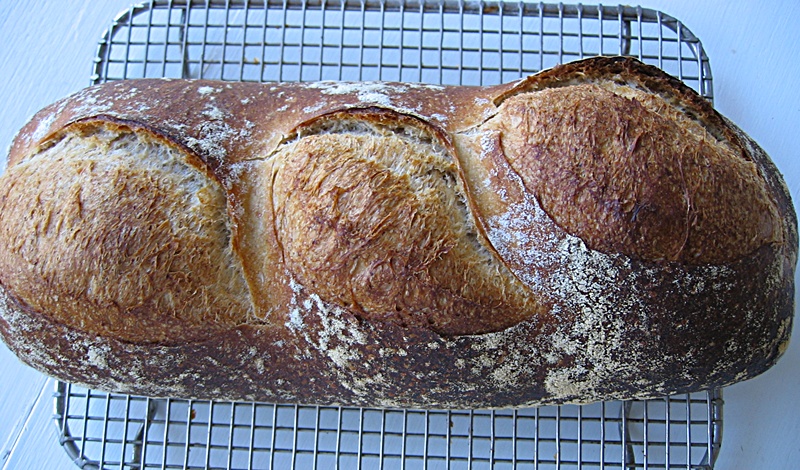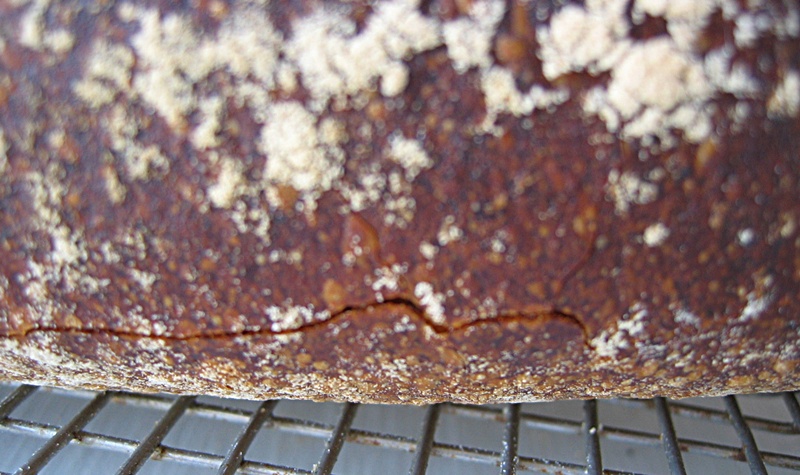 If I could sell Sylvia's technique I'd be like Ron Popeil at this point.  However, I'm having difficulty visualizing an infomercial featuring a terry cloth towel steaming in a bread pan, so I'll give that a pass.
However, I will heartedly add my endorsements to those Sylvia has already received. 
This is one way of overcoming the shortcomings of home kitchen gas ovens.  And how!
Larry
And the crumb shot: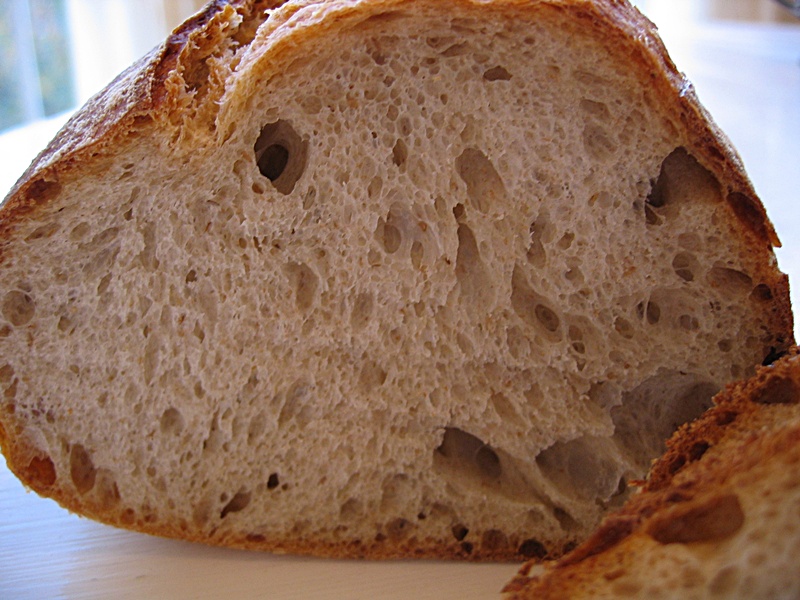 (Crumb shots to follow once the bread's cooled)