October 30, 2010 - 11:16pm
HansJoakim's seeded levain
This is a seeded levain bread baked from Hansjoakim's recipe here. Boy was it tasty! Rye, though at 15% was pronounced, and had a wholewheat aftertaste. The seeds i used where flax, and sunflower.
I involuntarily differed from Hans recipe. Due to my hectic schedule, my rye starter was overripe, and so was my Rye levain. I had to add commercial yeast to get this bread going, so the sour tang was not as intended by hans' recipe.
All in all, this bread is versatile, and appeals to many tastes including mine. I shall make it again, once i get the Rye levain happy again. Thanks Hans for sharing you recipe!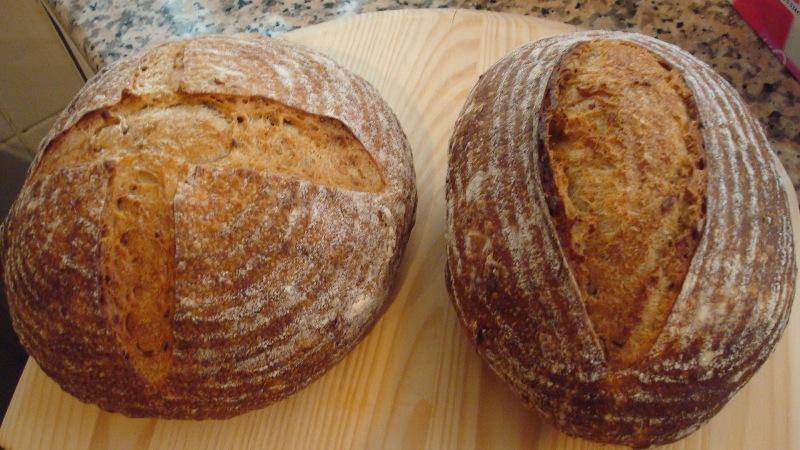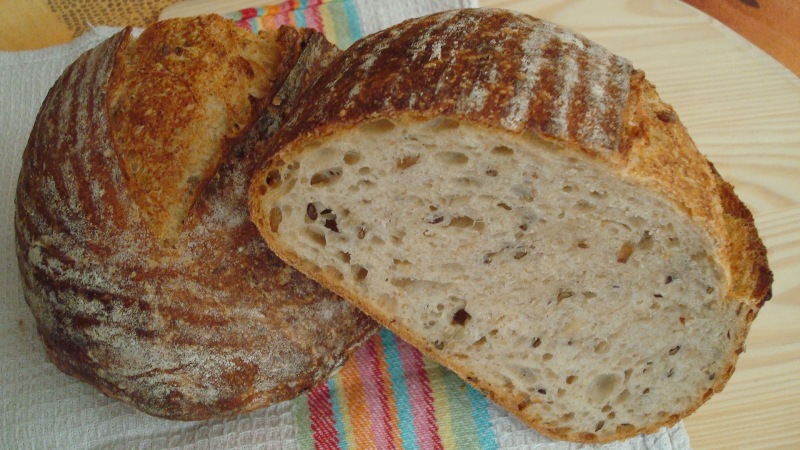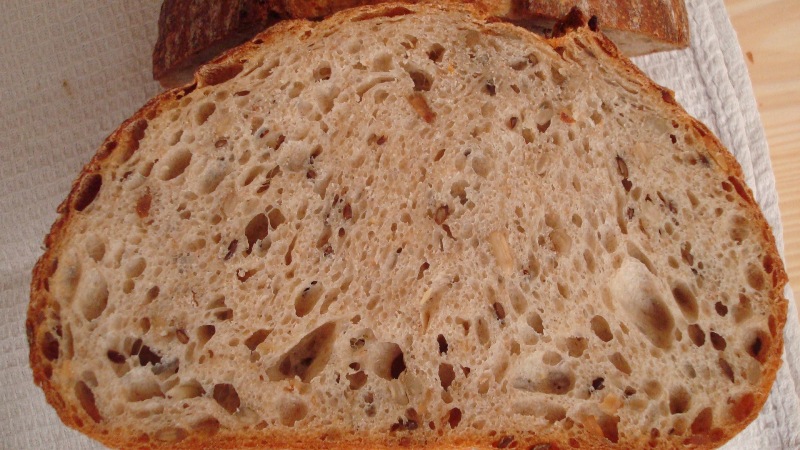 Khalid