October 17, 2010 - 7:08am
I've been immobile for the past two months with sciatica. With steroid treatment and physical therapy, it's nearly completely diminished. Fortunately, the freezer was well stocked with baguettes, sourdough loaves, and a couple of Jewish Ryes at the onset--now nearly depleted. 
Yesterday afternoon, after a two month hiatus, I celebrated my new-gotten mobility by mixing dough for my Overnight Baguettes formula; shaped and baked them this morning.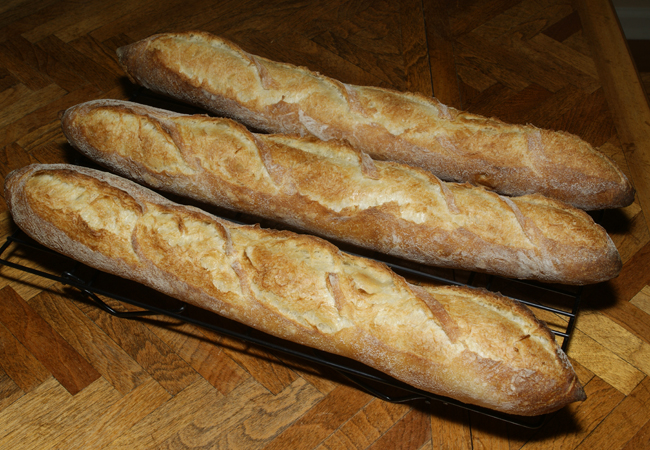 Nice to know, I haven't gotten too rusty. Sorry, no crumb shot; these are restocking the freezer.
David G