October 17, 2010 - 12:09am
Yet Another Whole Wheat Multigrain! (Recipe Added)
I wanted to bake under a pyrex, and an ss bowl this time. The boule on the Right was under a pyrex bowl, and the Batard was under the stainless bowl.
My adapted recipe of Hamelman's Formula:
Total Formula:
Bread Flour: 1lb  (50%)
Whole Wheat Flour: 1lb (50%)
Mixed Grains: 5.8 oz (18%)
Water: 1lb , 10oz (78%)
Salt: 0.7 oz (1 T + 0.5Tsp) (2.2%)
Yeast: (1tsp) instant yeast (1%)
Honey: 1oz (1 T, 0.5tsp) (3%)
Levain:
Bread Flour: 3.8 oz (100%)
Water: 4.8 oz (125%)
Starter: 1.5 T (20%)
Soaker:
Grains (Cracked oates, or wheat or Rye, Sunflower seeds, Flax seeds, Buckwheat): 5.8oz (100%)
Water : 6.9 oz (120%)
Salt: 0.5 tsp
Final Dough:
Bread Flour: 12.2 oz
Wholewheat Flour: 1lb
Water: 12.5 oz
Salt: 1 T
Yeast: 0.1oz  (1tsp)
Honey: (1T + 1tsp)
Soaker: All
Levain: All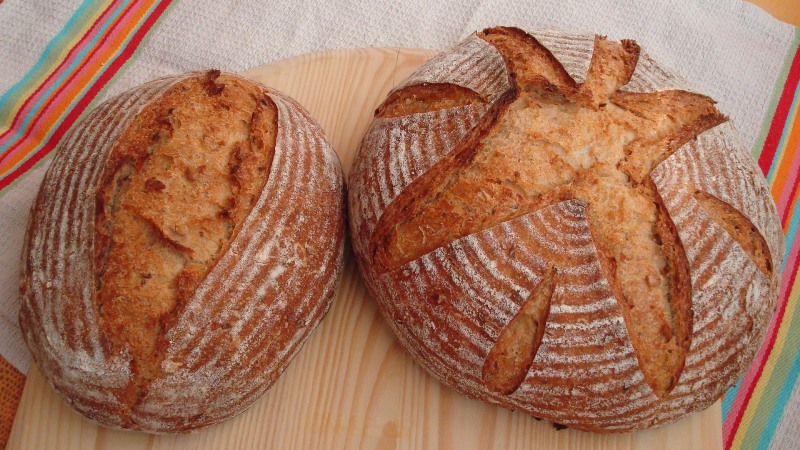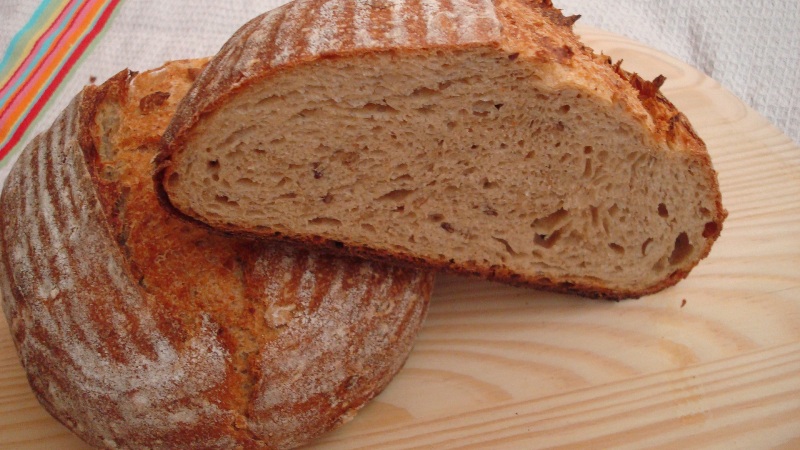 Neat Results, but the chronic charred bottom remains a challenge i have to put up with in My gas oven.
The loaves could have used more proofing time, but i bet the premature levain i mixed in had something to do with it.