Seeds and apples, part II
Autumn is truly here, and every tree is decked out in breathtaking yellow and red colours. This is one of my favourite parts of the year, where afternoons are best spent strolling among the autumn leaves on silent sidewalks and catching every last bit of warmth the sun can muster.
The colder times of the year are also the best to bake in, and this week I've tried my hands at one of my absolute favourite lighter rye breads, Hamelman's flax seed rye from Modern Baking. The formula is very similar to many of his rye sourdough breads from "Bread", but I feel the Modern Baking flax seed rye is even better balanced in terms of overall hydration and amount of soaker. The addition of stale bread to the cold soaker gives this bread a unique, robust rye flavour.
This week, I've enjoyed two flax seed rye loaves based on a formula that is a slight adaption of Hamelman's original. Here's a link to my slightly modified formula. Below is a shot of the loaf at the end of final proof, seconds before I'm sliding it into the hot oven:

And here it is, fresh out of the oven: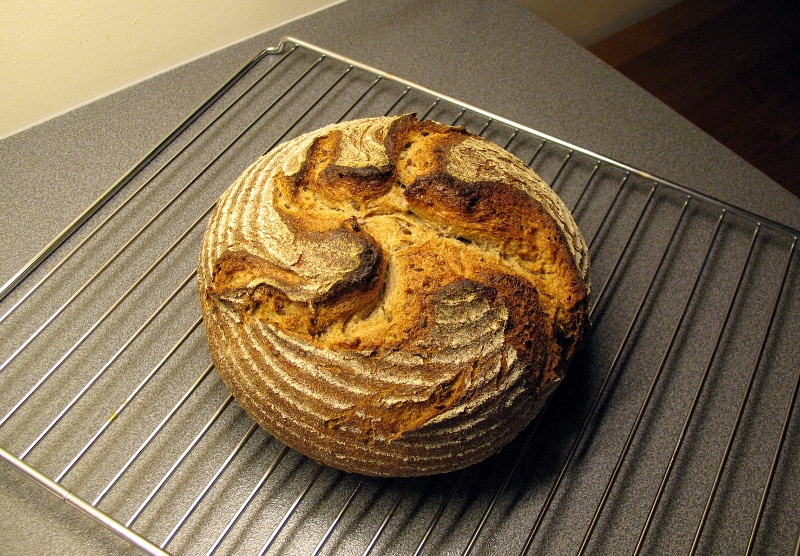 Here's a shot of the second loaf, which was gently rolled in oat bran before it was proofed in a floured banneton: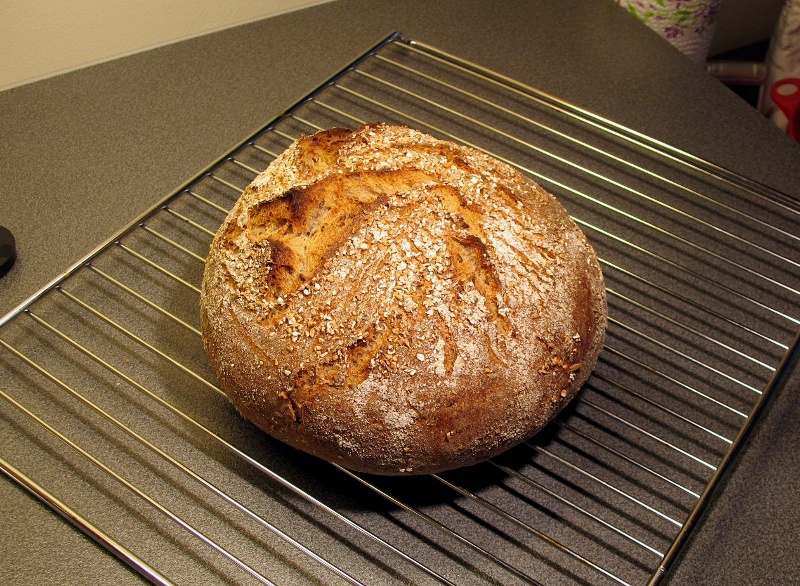 Here's a shot of the crumb, from a little later in the day: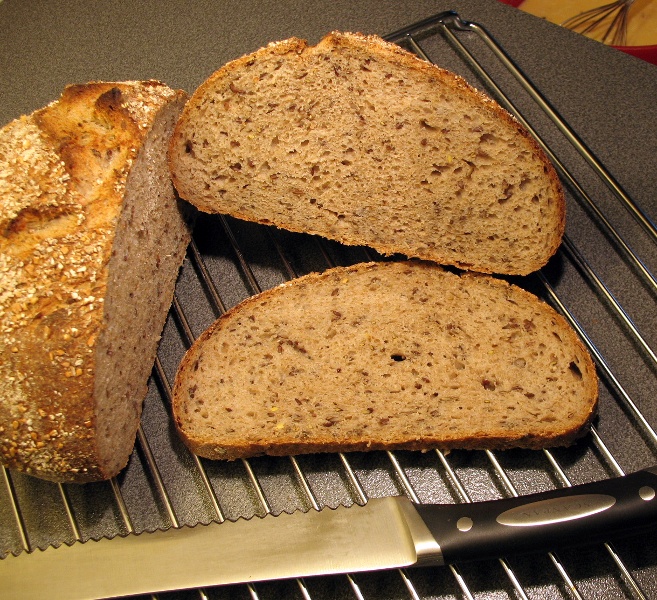 The crumb doesn't get very open due to the flax seeds, but it's very moist and stays fresh for days. Once you've almost finished it, save some slices to put in your next batch :)
I've also continued my apple tart studies with some pleasantly autumn-tasting Calvados apple custard tarts: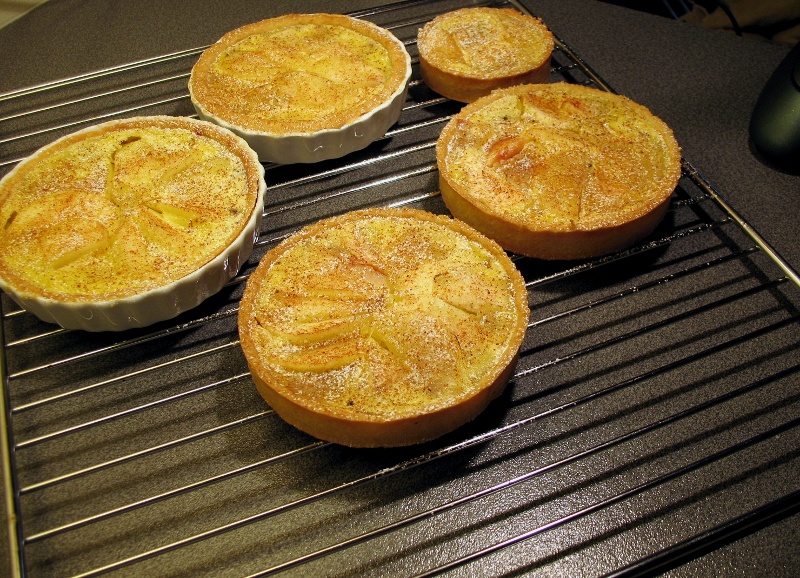 ...and the tart "crumb" below. Local apples are stunningly good this time of year, and a tart like this is perfect for a lazy Sunday afternoon. A thin layer of lingonberry jam provides a nice tang to the otherwise vanilla and Calvados infused apples: