October 5, 2010 - 11:12pm
This is baked from Hamelman's "BREAD", levain breads.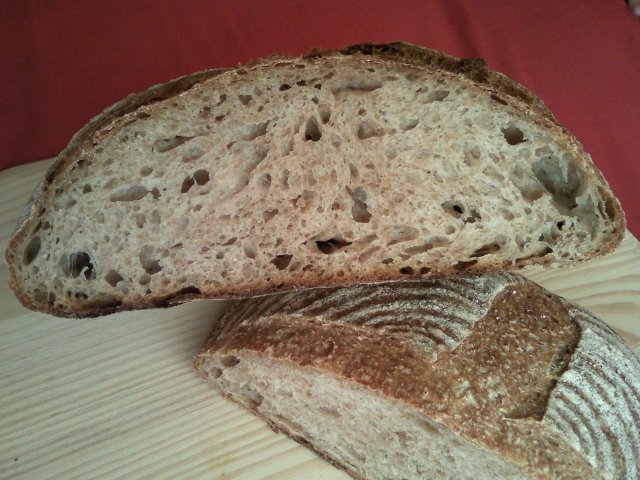 I knew that the radiant heat from a preheated stone will result in an unmatched ovenspring, so i played with my steaming technique a bit to accomodate the stones.
Here is a picture:
The roaster lid had no hole, and no steam was injected. THe result is not bad, but the color suffered somewhat. I had to endure to hassle of tkeing the stones out after 15 minutes, and shifting the rack upwards to finish the loaves, otherwise the bottom will be charred.