To give my old KitchenAid a break I normally prepare two smaller batches of dough in a row, instead of one large batch. Unfortunately I forgot to account for the flour of the sourdough starter and adjust the flour of the first batch accordingly. No problem lets adjust the water with the second batch. What a stupid idea!! But with the slap and fold method of Bertinet (http://www.gourmet.com/magazine/video/2008/03/bertinet_sweetdough) I was able to get myself out of trouble and the result was pretty good. But let the pictures talk:  
Everything is looking good the starter is doing its work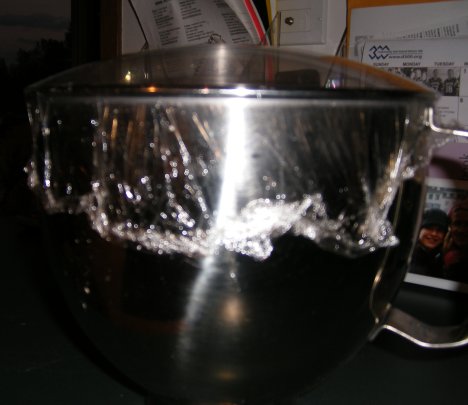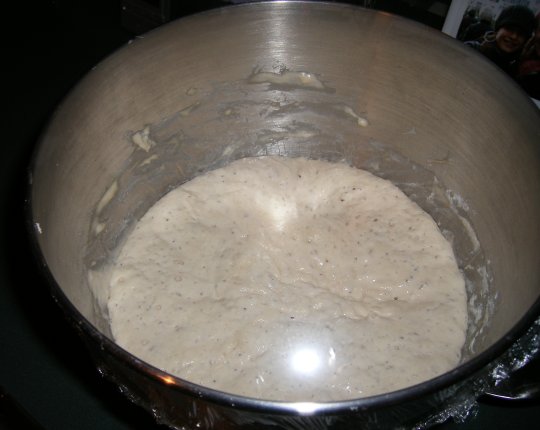 What a mess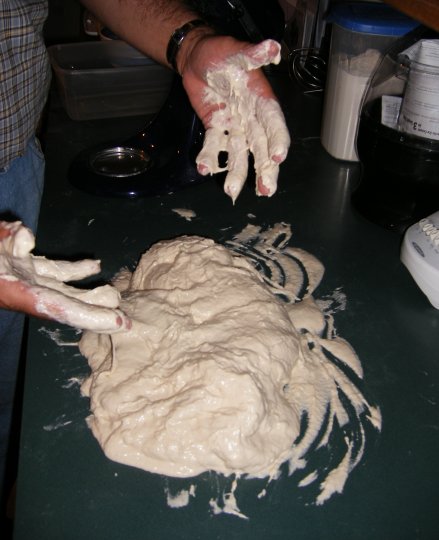 Ok a little more work than planed but the dough is coming together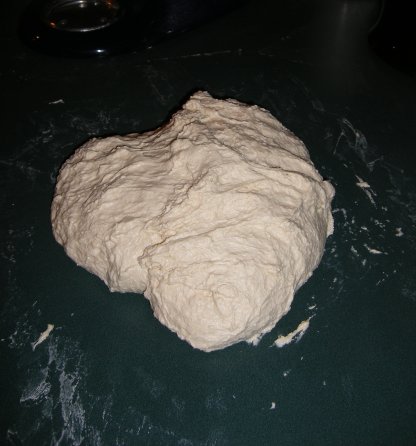 And I begin to like it again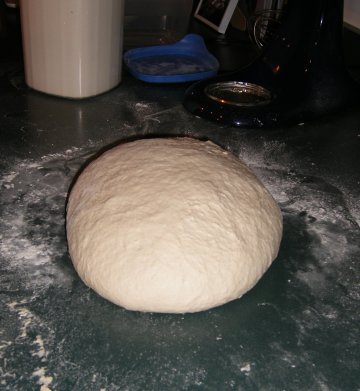 Perfect.....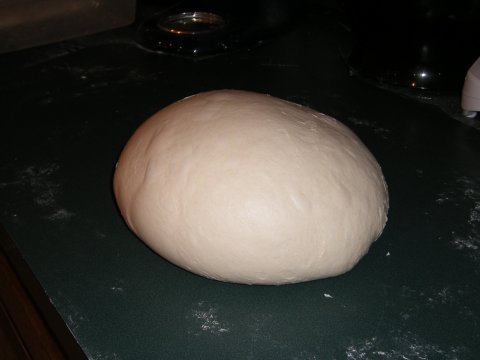 And the result, it smells and tastes so good.....