September 26, 2010 - 1:52am
As days grow shorter and colder, I tend to opt for more wholesome breads in my baking. This week, I've enjoyed a wonderful rye loaf, studded with seeds and heavy on flavour. The dough for this bread is wet, and the baked loaf keeps well and improves as days go by. Here's a copy of my formula. Please note that proofing time will vary according to your starter activity and your final dough temperature.
Try to fill your loaf pan about 2/3 - 3/4 the way up: About 1100 gr. dough should be ideal for a 1L loaf pan. Here's what I'm looking at after a 1hr 45mins proof, seconds before the pan is placed into the oven: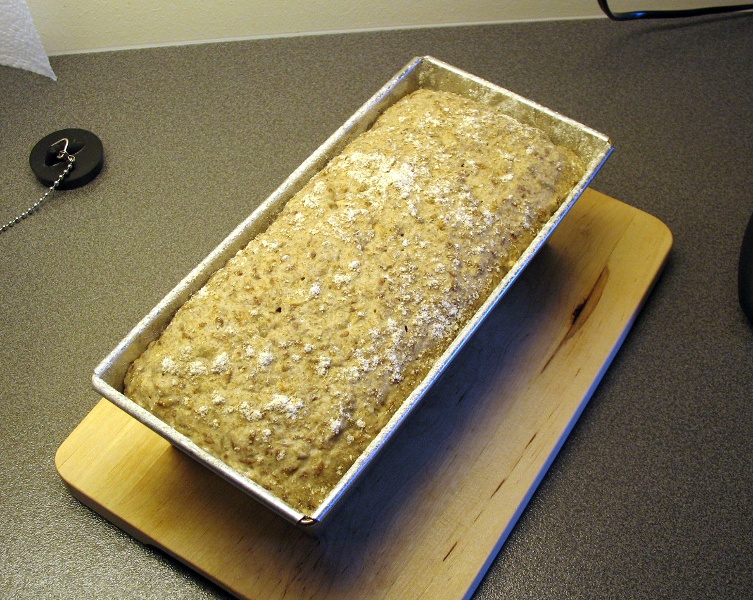 Give it a bold bake, and wait at least 24hrs before slicing into it: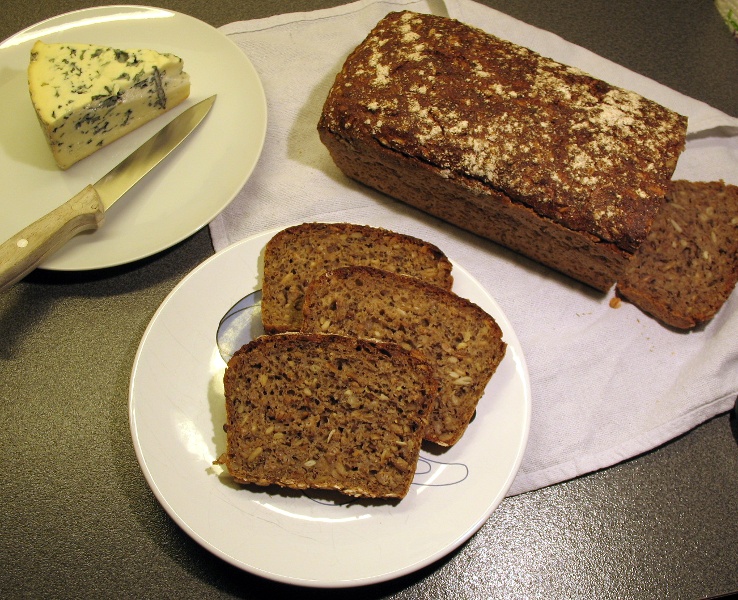 Apples are great for dessert this time of the year, so this weekend I prepared some apple tarts. The apple tarts are similar to the hazelnut tarts I blogged about some time ago, with the addition of poached apples. Key ingredients below: Poached apples (left) and hazelnut frangipane (right):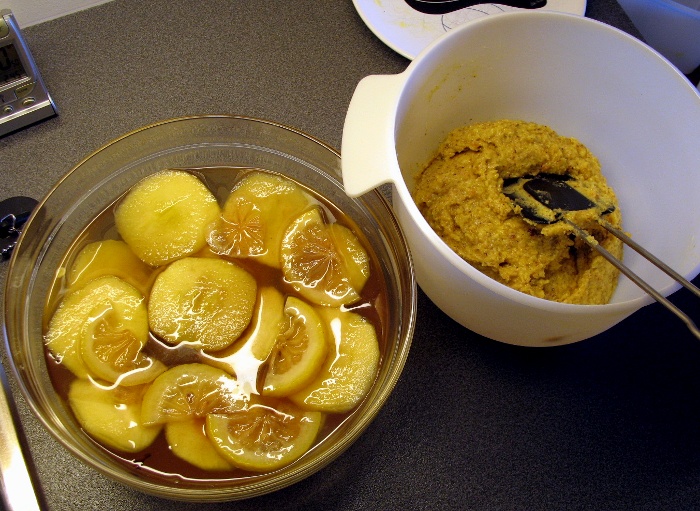 Although the frangipane is a thick filling, I recommend blind-baking your tart shell to ensure that it stays crisp. Below are my blind-baked shells, filled with frangipane and apples, just before baking: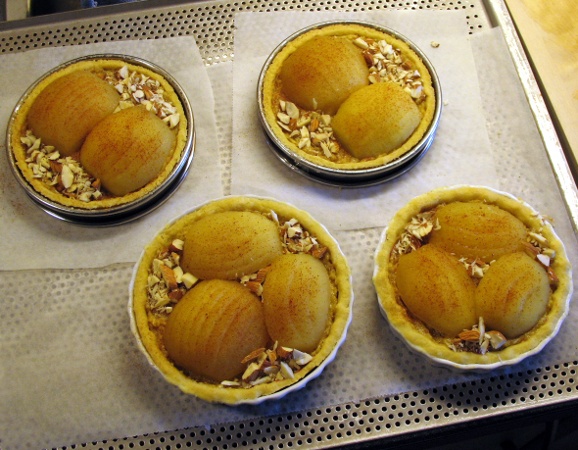 ... and the finished tarts: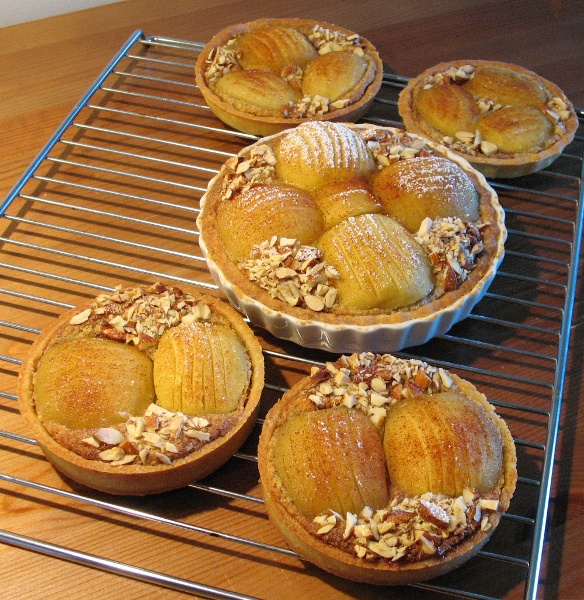 A simpe and delicious autumn treat: Yum!!