September 24, 2010 - 10:44am
PR's ABED Soft (White) Sandwich Bread and Rolls
This is the 3rd recipe I have baked out of Peter Reinhart's Artisan Bread Every Day. I followed the recipe quite closely, choosing to go with 1 cup of buttermilk and the rest no-fat milk (from instant powdered milk). I used white sugar and canola oil for sweetener and fat. The only real change I made was to add 1 Tablespoon of Hodgson Mills Vital Wheat Gluten (first time I ever used this).
I refrigerated immediately after mixing as suggested and am glad I put it in a larger container cause it way more than doubled overnight. I made one loaf from about 900 grams of dough (9x5 pan) and 3 rolls at 75 gr and 3 rolls at 100 gr. Egg wash and seeds on everything.
Here are some pics.
And here is a close-up.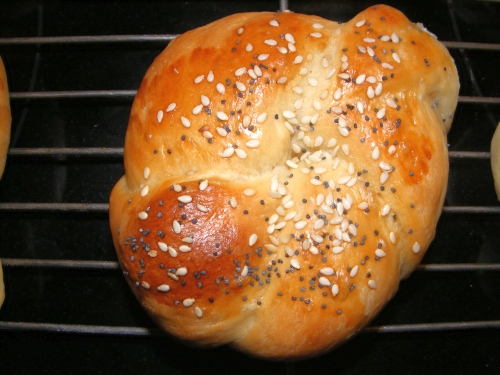 And an extreme close-up.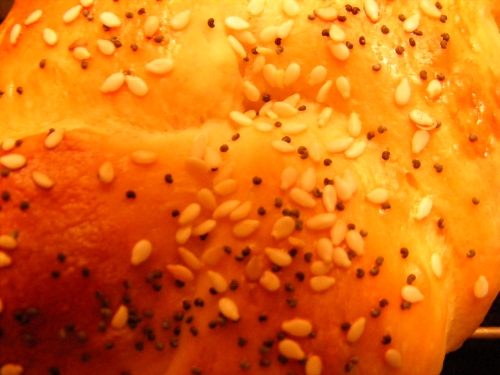 And now the crumb. Love my Presto slicer!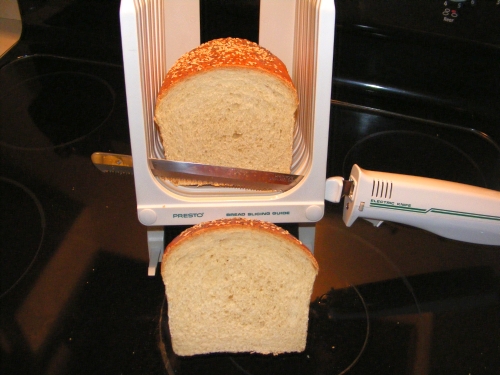 Close up.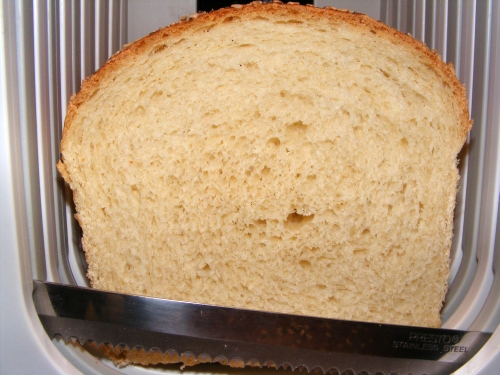 And one artistic shot (well, it is artistic for an old engineer!)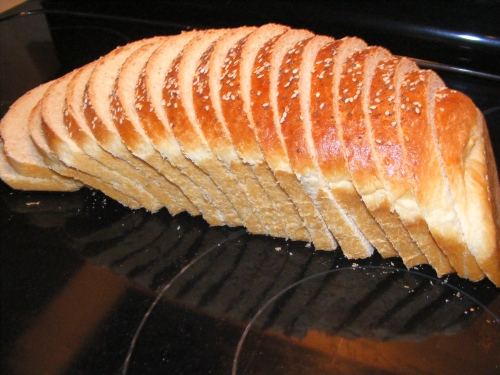 I will try to remember to update this with some comments on flavor and texture after we eat some. Hopefully it will be soft as decribed by Peter.
Comments always welcome, wayne
TASTE UPDATE (Sat 9/25): We had some of the rolls for lunch today for deli meat sandwiches. Very pleased with texture and taste. Will definately make these again.