September 24, 2010 - 7:55am
Hello,
I tried a half-batch of Hamelman's Baguettes with Poolish, to make four half-size baguettes. I'm fairly certain these don't qualify as baguettes, due to appearance! as well as size...!
I tried Richard Bertinet's mixing technique and found this made a good strong dough.
I don't have a couche cloth, so proofed on a floursack (tea-type) towel. I didn't flour it enough and the dough stuck a little bit when trying to move the loaves to the peel.
I also wasn't careful enough when transferring one of the loaves to the peel so two of the loaves ended up sticking together, for their complete length! That was dicey, trying to separate them without deflating them.
I found my dough to be hard to score this time, with a lot of pulling and dragging on the dough. After shaping, the loaves proofed for one hour, loosely covered with plastic wrap, and the room may have been a bit on the warm side.
I don't think they were overproofed though but this is something I'm having a difficult time judging.

I look forward to any suggestions regarding what went wrong!  They taste good though; we tucked in for breakfast.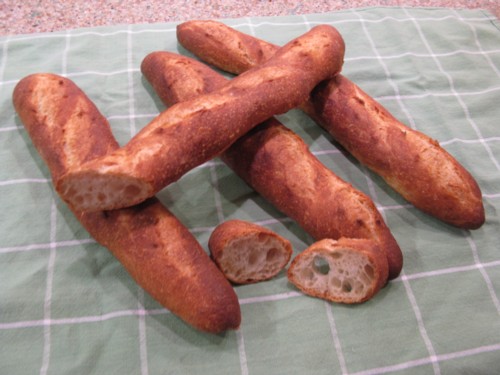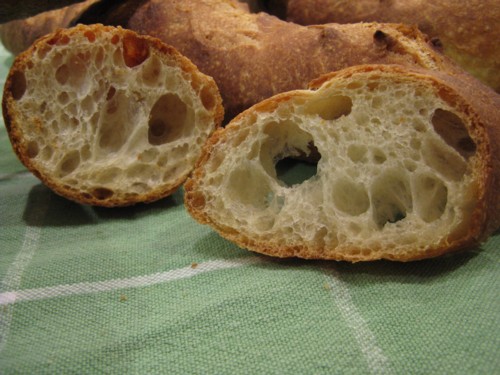 Regards, breadsong