September 24, 2010 - 4:04am
This particular bake was a redemption, after several all-sourdough Multigrain failures in a row. Having seen David, Lindy, and many other TFL bakers exhibit their wonderful 5 grain levain loaves, The recipe was on my to-do list for some time.
Also, Hamelman praises the flavor of the said loaf in his "BREAD". Yesterday, I gathered some nerve to start another sourdough, this time armed with the collective wisdom thankfully shared by fellow TFL members.
I discovered that the cause of my levain loosing vigor and character soon as it is built is because the starter culture that seeded the levain did not contain enough happy yeasts. I apparently underfed my starter or did not correctly nurture the yeast population in it, which lead to less than optimal culture, and consequently weak proteolytic levain.
yesterday, i had a well fed starter and at the peak of its activity. I seeded the levain, and took it to work for observation. It peeked during my duty after 8 hours, and i had to refresh it. Eventually, the final dough was full of vigor.
I chose to omit the yeast, so i retarded the dough for 10 hours at 10C.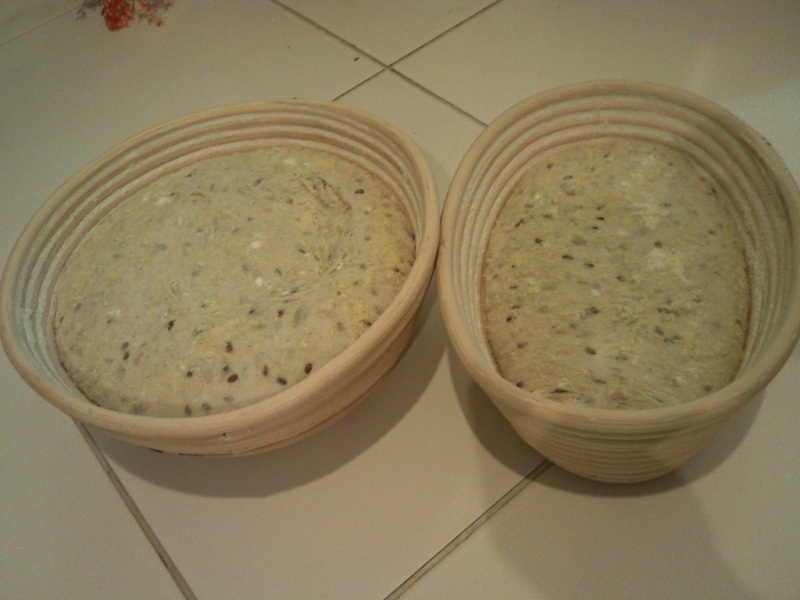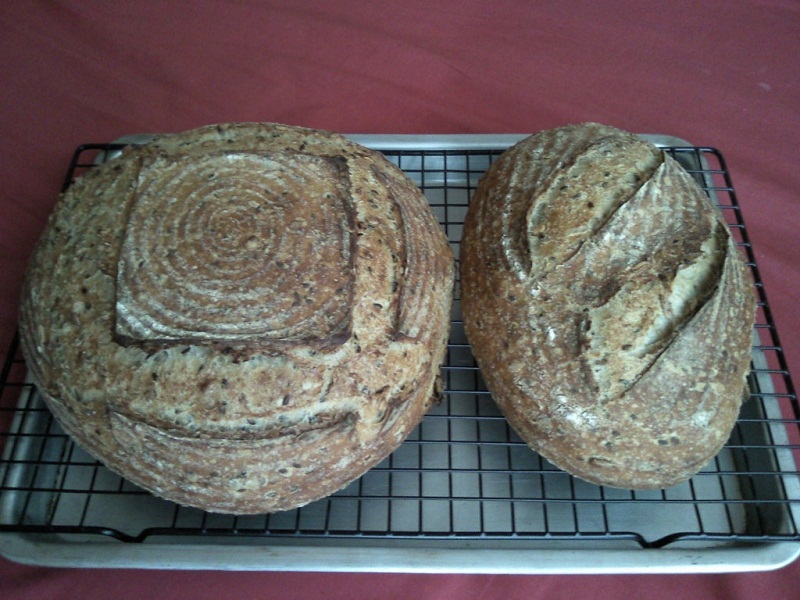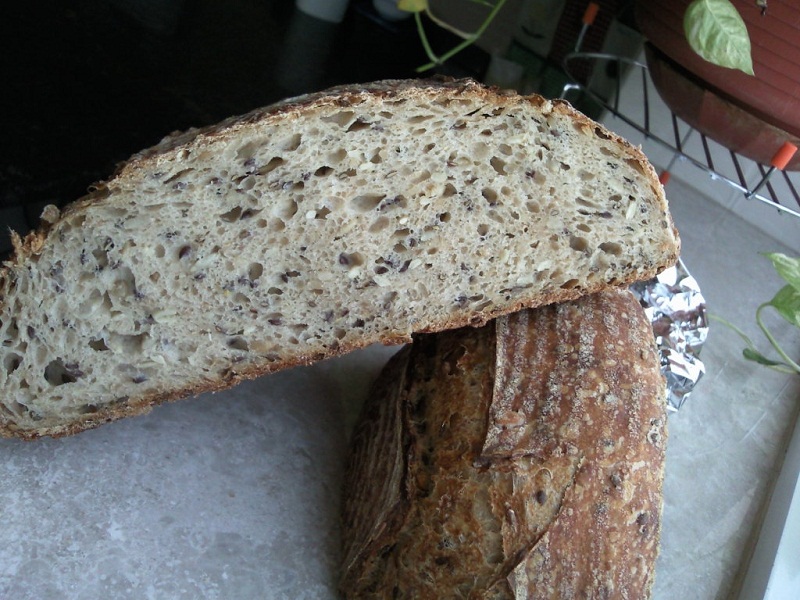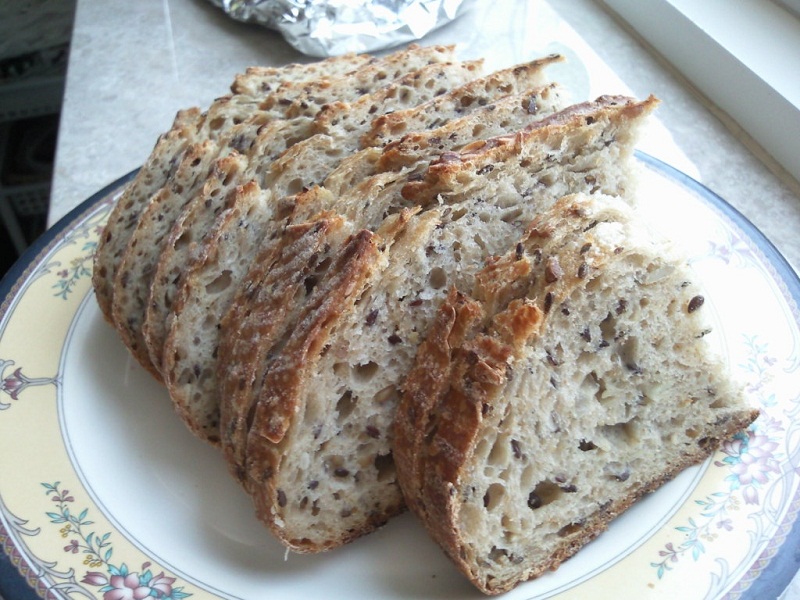 I had some slices today, and it is very light and tasty. It is only remotely acidic. i suppose it should taste better tomorrow. I believe that omitting the yeast changes the special flavor that Hamelman praises, so i'd want to try it next time with yeast.
khalid