September 23, 2010 - 7:28pm
9/22/10 - 70/20/10 Miche...
Hey All,
Just wanted to fill you in on my latest baking installment...  I have this older German lady that lives in my building that I've been baking for for the past few years.  Once or twice a week, I will bake something, and drop it on the little table outside her door before I go to work.  She has taken a liking to my breads, in particular the dark hearty ones that reminder her of Germany...  She's been here for many year now...  She's on this weird schedule and only comes back to the city randomly... and she notified me that she would be in town only for an evening before heading back to the woods...  I had to bake something for her to take back to the woods...
I've been experimenting with pain au levains which were mostly AP flour with a WW levain.  They were about 5% rye, 10% WW and 85% AP.  I wanted to flip that around and try something like 70% WW, 20% AP, and 10% rye...  I also did not make a starter the day before, so I needed to figure out how to make a starter in a short period of time so I wouldn't have to stay up all night..  So it went something like this:
Fast Liquid Levain:
75g Rye Flour
75g WW
104g Sourdough Starter at 100% hydration preferably fed a few days ago, or the night before.
10g Honey
464g Total Liquid Levain
9/21/10
6:40pm - Mix liquid levain, let sit covered on counter for approx 4 hours.
Final Dough:
625g WW
200g AP
25g Rye
550g Water
24g Kosher Salt
464g Liquid Levain
1888g Total Dough Yield
10:40pm - In a large mixing bowl, place the ingredients in the following order: water, levain, flour, and salt.  Mix with large spatula until dough forms, and mix with hands to make sure all the lumps are out.  This should take about 3 minutes.  Cover and let rest.
11:00pm - Knead for 1 minute, cover and let rest.
11:20pm - Turn dough, cover and let rest.
11:40pm - Turn dough, cover and let rest.
9/22/10
12:00am - Divide dough into 2 equal parts, preshape into boule, let rest seam side down on work surface.
12:10am - Tighten boule, flour top, place in well floured linen lined banneton/basket, place in plastic bag and let proof.  Place 2 baking stones into oven along with steam pan in oven.  Go to bed.
5:00am - Wake up, fill steam pan with some water, put thermometer in oven, turn on oven to 500F with convection.  Make sure your kitchen windows are open for ventilation.  Go back to bed.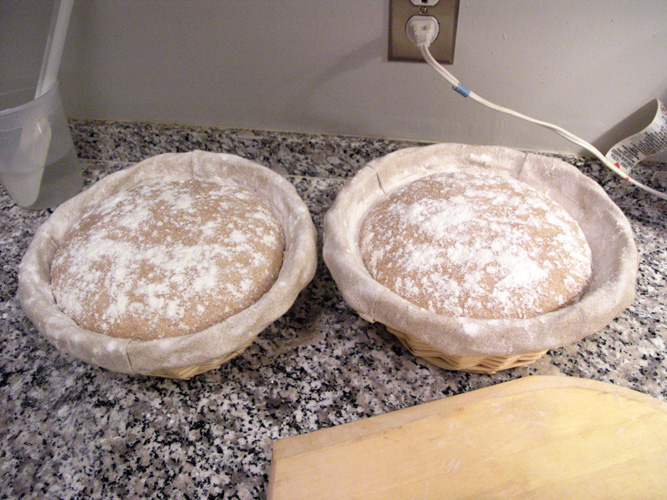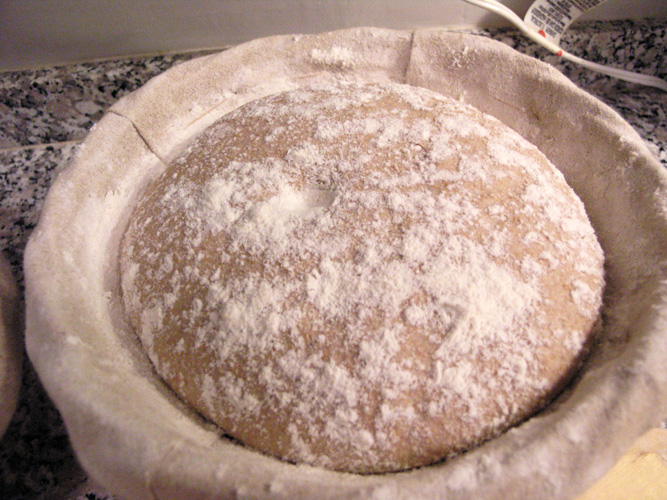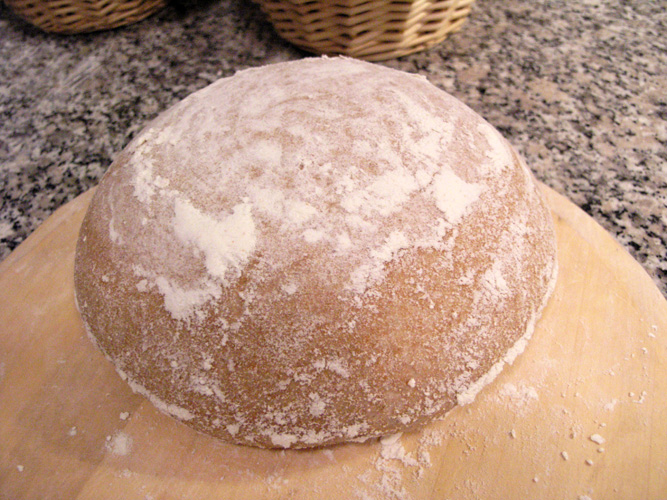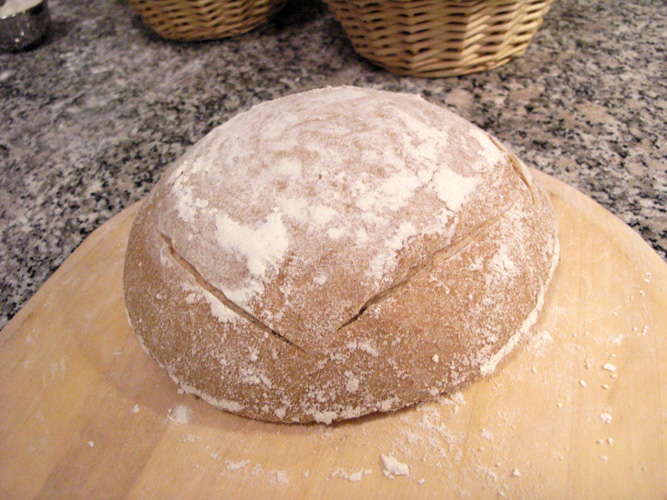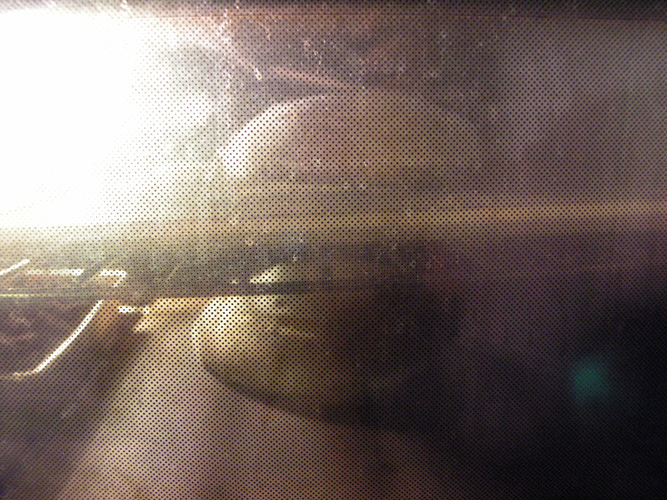 6:00am - Wake up, turn convection off, turn boules onto a lightly floured peel, place in oven directly on the baking stone.  When the last loaf is in, pour 1 cup water into steam pan, close door.  Turn oven down to 450F no convection.  Bake 50 minutes, taking the steam pan out at 20 minutes, and rotating the loaves between the stones at 25 minutes.  After 50 minutes, take a loaf out and check the weight and internal temp.  Should be 210F and weight 15% less than the prebaked weight.  Turn oven off and place loaves back into oven for 10 minutes.
7:00am - Take loaves out and get ready for work...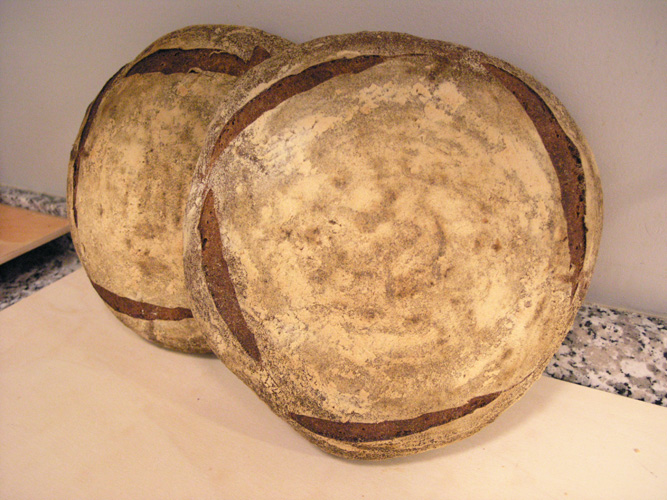 8:00am - Deliver loaf to my friend and go to work...  I left my loaf at home and didn't cut into it until today...  Here's what I found: