September 21, 2010 - 4:07pm
I took the trip to the Amish store, and I brought back two types of bread flour, some high gluten flour, wheat gluten, whet germ, oat bran, and spelt. I wanted to try the spelt to make something hearty, something chewy and rich and full of old world flavor. The first thing I made was pasta. Talk about good! We usually use bread flour because I don't have any semolina to buy nearby. It is always good, but the spelt I put in changed it from good to ridiculously amazing.
Enough about that. The next thing I wanted to do is make a country style sourdough loaf akin to Dan Leader's pain de campagne, but my very own. Talk about success. This is what I came up with. Don't adjust your monitors; the loaf really is that dark. My wife thought it was burnt, even though it did not have a whiff of burnt odor. I was excited, because that is exactly what I wanted. I have the recipe below if you want to try it for yourself.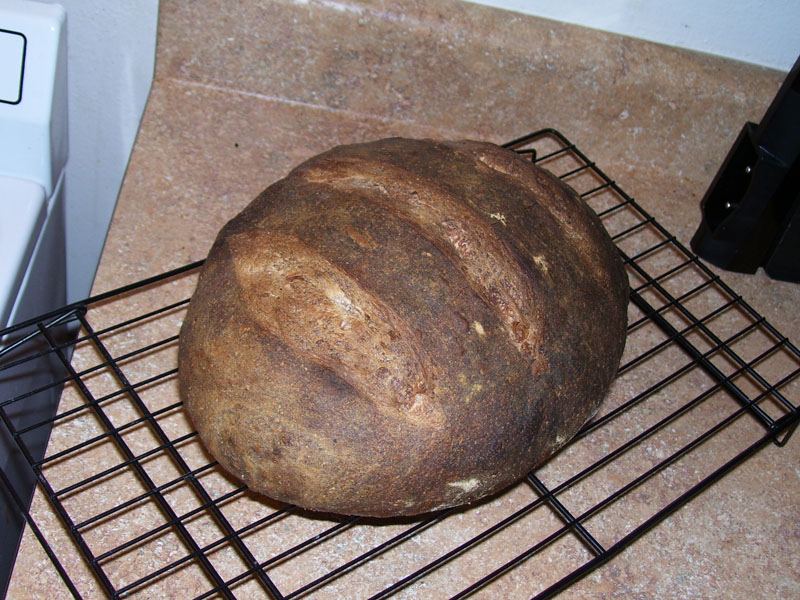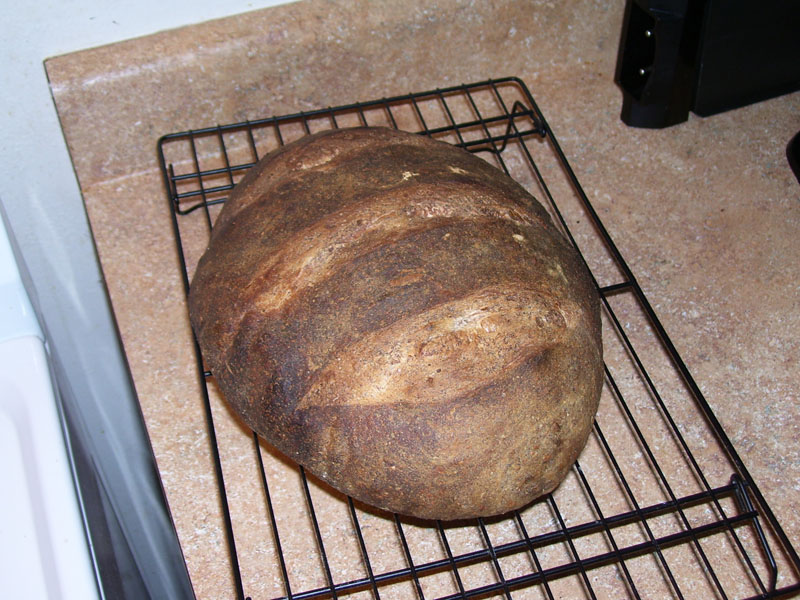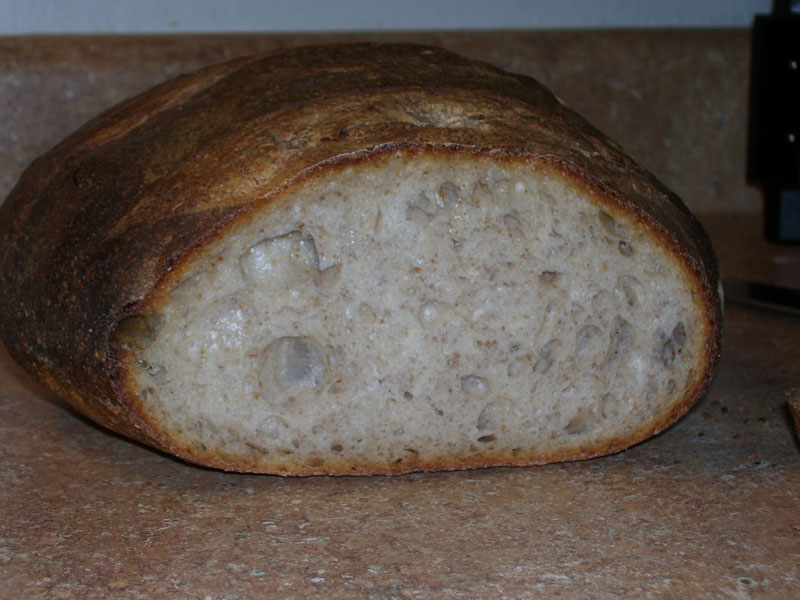 Starter:
50 grams ripe, recently fed 100% hydration starter.
150 grams water.
50 grams whole wheat flour.
50 grams bread flour.
50 grams rye flour.
50 grams spelt.
Mix well and let develope, between 7 to 12 hours.
Bread dough:
350 grams starter (50 grams left over for next starter).
13 grams salt.
250 grams water.
50 grams rye flour.
50 grams whole wheat flour.
150 grams spelt.
250 grams bread flour.
Mix well, do your normal dough mixing operation. I let it go about 10 minutes in my mixer on medium, then one minute on high. The dough should be soft, loose, and tacky.
Let it ferment for about 3 1/2 to 4 hours, the heat the oven to 450 degrees. Shape the dough however you want, I think a boule would work best. I like an oblong, because it is easier to slice. Proof it for 1 and 1/2 hours. I proof it either on parchment or on linen, only because I have no banneton. That would work best. Anyway, bake it for 50 - 55 minutes, until it is nice and dark. Let it cool completely before slicing. Oh, and guess what - this is baked without steam!