September 12, 2010 - 11:34pm
Hi all,
Here's a brief report on this weekend's baking. Yesterday (Sunday), I mixed dough for a fruit and nut levain and did the lamination for a straight croissant dough. Both the levain and the croissants were retarded overnight after final shaping, so I could bake them off this morning. I got an early start so everything was baked before I headed for work.
For the fruit and nut levain, I used chopped dates, raisins and walnuts, and let them macerate in Grand Marnier a few hours before mixing the final dough. Absolutely not necessary, but the soaking provides the fruit with delicate flavour and makes the chopped walnuts softer and lends them a buttery quality. Rum would be awesome as well! There's 40% whole grain flour in the formula, so the sweetness provided by the fruit and liquor is just right (at least for me). Here's a link to my formula.
The baked goods:
...and the crumb of the levain: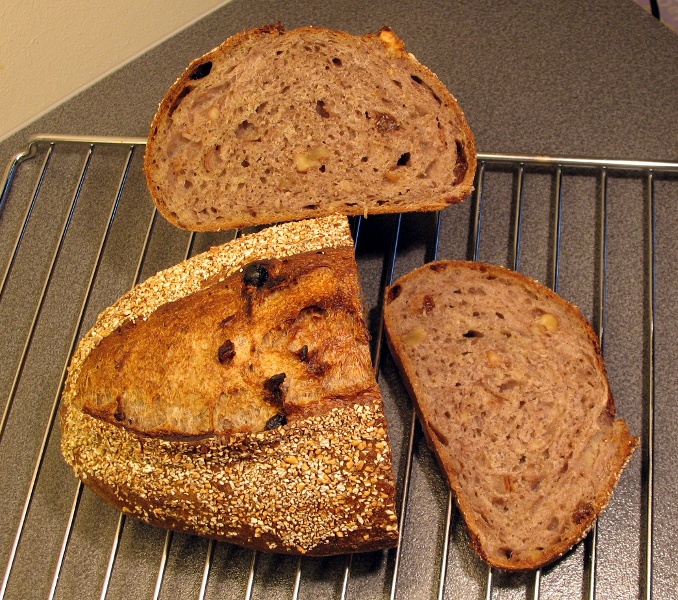 Have a nice week everyone!