September 12, 2010 - 9:32pm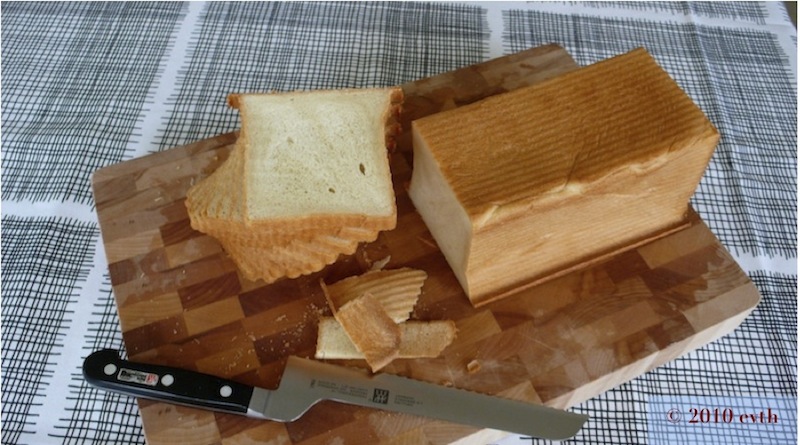 Ode to pain de mie
Won't wear anyone down with a poem here, but I will extol the virtues of just simple, pure white bread.  True, that this is a distant cry from any of the many handsome, crusty artisanal loaves of TFL.  There's nothing ordinary about this square and honest loaf.  What does it yield? A tender, buttery, soft crumb.  This is serious comfort food.
The mark of a civilized society may be said to have the crusts cut off.  Not here.  As thin as the crusts are, there is no need for trimming in the company I keep.  Great for sandwiches (think grilled cheese) and just as great with a nice spread of butter.
This bread is also known as a pullman loaf and was inspired by 
thepauperedchef.com
 where the recipe can be found:
http://thepauperedchef.com/2009/08/part-one-of-my-cucumber-sandwich-revenge-pan-de-mie.html
Pip pip or better yet, au revoir,
evth
Next post: the quiche crust that won't quit!