September 12, 2010 - 7:02am
A different way to serve sandwiches !!
Hello
I just wanted to show you something that i started to make as a treat on parties buffets....It is a soft sandwich bread dough but i baked it in a big "ghee tin" then sliced it and cut each slice in four or even eight portions and started to fill it with whatever sandwich filling.
In the second pic I made two big loaves one is white and the other is brown i made a mix between white flour, whole meal and rye. Then sliced each one and create a new loaf one layer white bread with meat or chicken filling and the brown layer sandwiches filled with smoked salmon or tuna...It is a nice idea to present sandwiches...every one loved it really..here you are the pics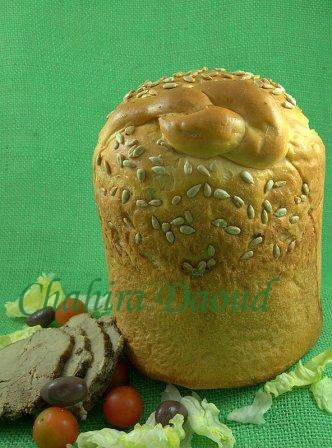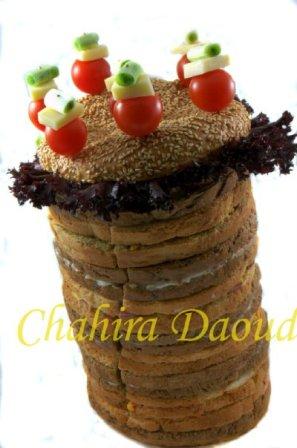 The first pic was for a loaf before slicing it and i decorate its top...and the second one for a ready one made from two loaves and ready to serve.
I do not know if it is a new way or it is an old one but I think that i did not see it on the web before.
Wish you like it.
Chahira Daoud
http://chahirakitchen.blogspot.com/