Over the weekend I made some more baguettes as well as some Pane Toscano. In addition, I began development on a honey white wheat sourdough sandwich bread. More on that later.
The baguettes were not the best. I varied my fermentation time to only a few hours rather than the slow cold ferment I have grown to appreciate. I did the poolish thing, and I honestly have not made up my mind as to the benefit of the time lost in preparing it and waiting for it to ferment. Next weekend I will see when I combine the poolish and the long cold lonely fermentation into, hopefully, the best baguette ever.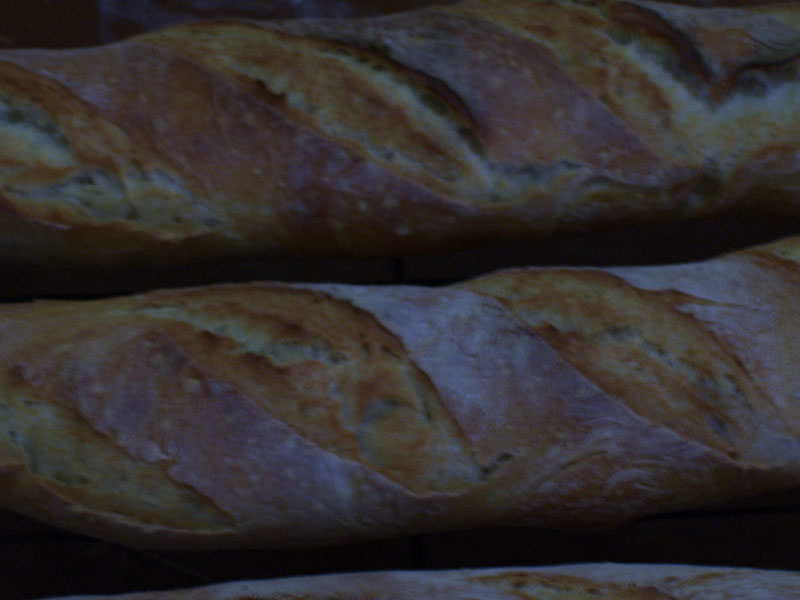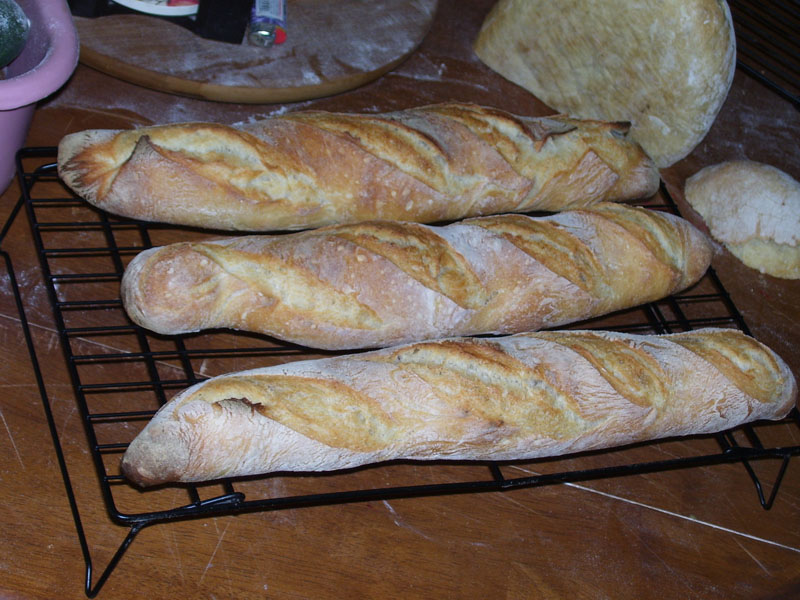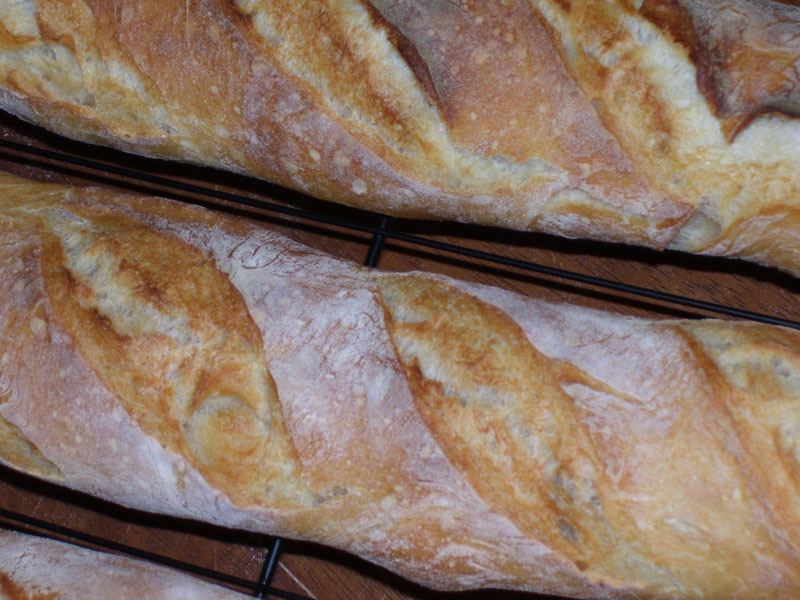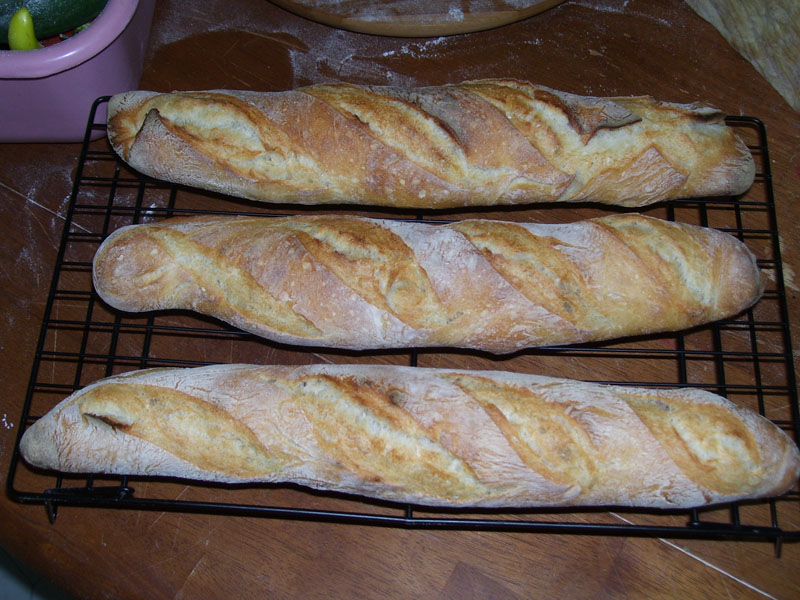 Here's the recipe I'm trying next weekend for anyone who wants to play along:
poolish: 100 g water, 100 g flour, 3 g yeast
Autolyse: 400 g flour, 260 g water
Add poolish to autolysed flour after one hour.
Mix and then fold in 11 g salt.
ferment 30 minutes at room temp, stretch and fold, ferment another 30, stretch and fold, then cover and refrigerate 10-14 hours. Let return to room temp, divide, shape, and bake on a stone in a preheated oven at 500 degrees. After 12 minutes, reduce the heat to 475 and bake another 10-12 minutes, until the baguettes are dark and done.
If this needs more clarification, ask and I will try to provide some.
Another short note: I am trying different types of flour, and the best results for baguettes so far has come from the Kroger brand unbleached all purpose. strange, because it is rubbish for any other kind of bread.
The Pane Toscano is good. Not great. Good. I didn't devote the attention to it that it needs to be great. But mind you, it is good. I will cut up the last of it with some tomatoes for panzanella tomorrow with fresh garden tomatoes and cucumbers. That will be a delightful lunch.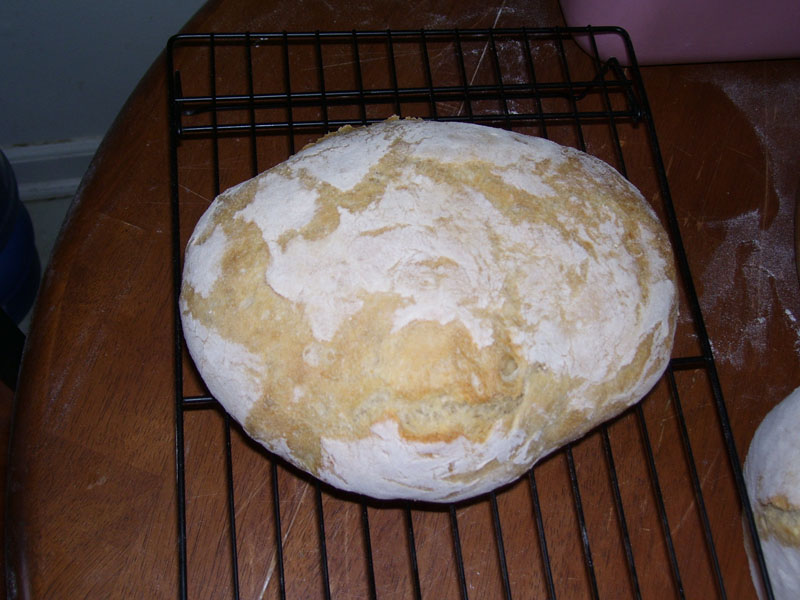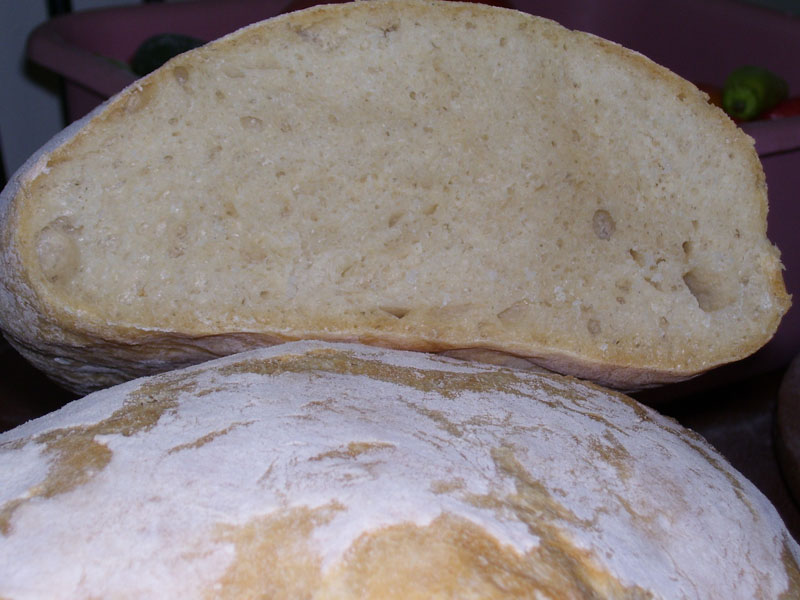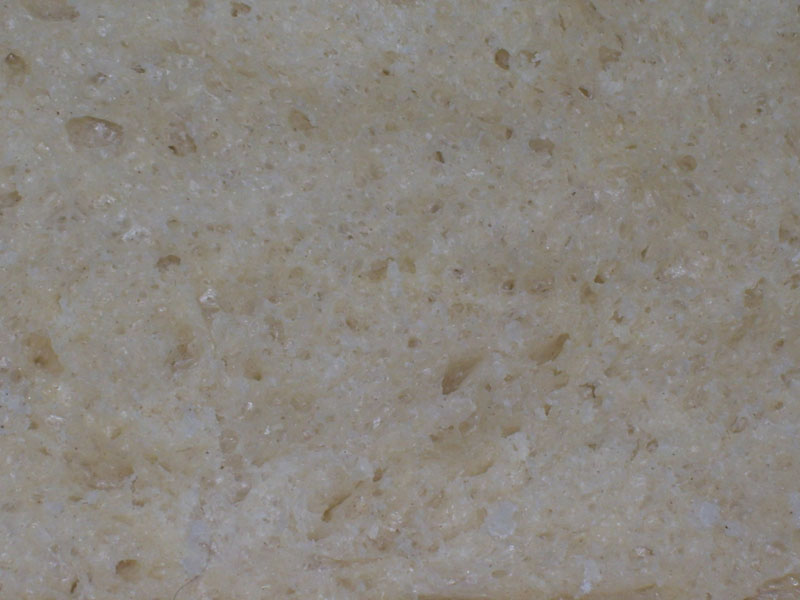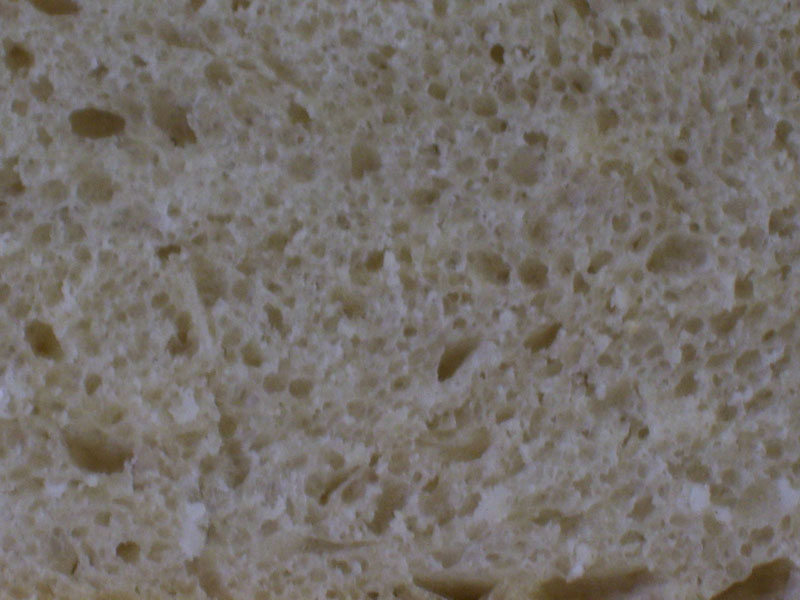 Now on to the last. The taste of the honey white wheat sourdough is right on. The texture is not. The crust is nice and firm but pliant and yielding. The crumb is soft. Next weekend I will try this again without the small amount of oil I added, and I will bake it longer. Hopefully those two changes will get it right, because this will be a great one for the recipe books. I didn't take pictures of this majestically risen loaf because my &*%$ bread pan (which I really should replace, if only to clean up my vocabulary) decided it wanted to hold on to the sides of the loaf. I got most of it out but for a small section of each side. While not the end of the world, it is also not worthy of photography.
Next weekend: focaccia with fresh rosemary (before it all burns up in the summer heat), Julia Child's white sandwich loaves, a (hopefully) better version of the wheat. And, of course, baguettes.