NYBakers' Hermits - What to do with leftover cookies
Baking a big batch of NYBakers' test Hermits left me with the question: what to do with the leftovers? There's only a limited amount of gingerbread cookies that two people can eat - especially if it's very hot outside and Christmas still far away. And there was this pretty, unopened bottle of Limoncello, sitting in my pantry since our spring holidays in Positano/Italy, home of gigantic lemons and wonderful pastry.
Since I have not mastered the art of making mille-feuille filled with lemon cream (yet) the next best thing cool I can think of is lemony cheesecake. Using a master cheesecake formula from "Fine Cooking" magazine as guide line, I combined Hermit leftovers and Limoncello in the first American cheesecake I ever made - and it was not at all dense and heavy, but nearly as light as my German Kaesekuchen, and tasted really "cool"!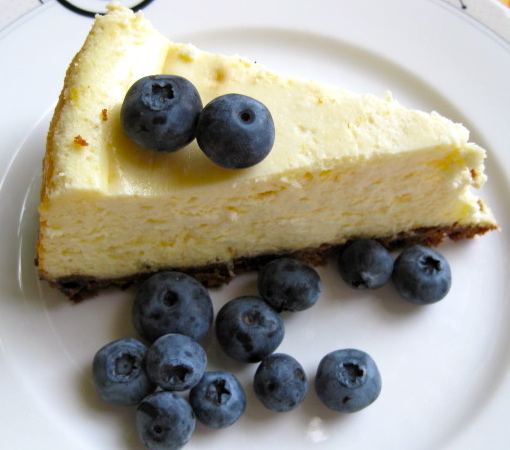 Limoncello Cheesecake
Link to recipe: http://hanseata.blogspot.com/2010/07/limoncello-cheesecake.html