(What's for) Breakfast and dinner
A very happy (belated) 4th of July to all American TFL'ers!
Weather's been good lately and I've tried to spend as much time outdoors as possible, so I'm sorry for this late post. To make up for it, I had a go at an all-American favourite this sunday: Yes, you guessed it. And what better way to enjoy a juicy burger than with home-made buns? Here's a link to my recipe.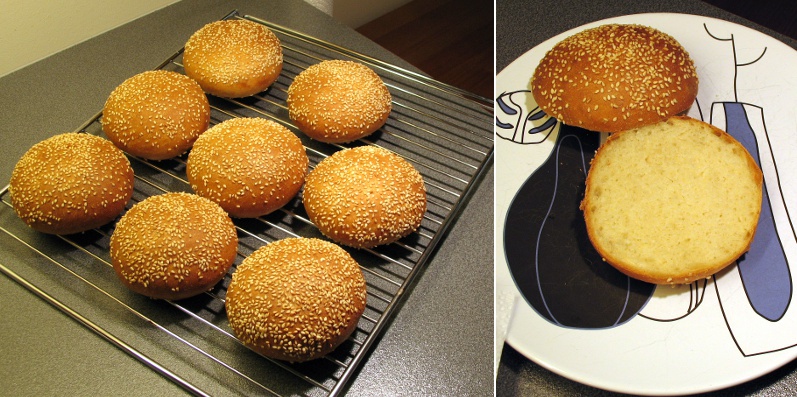 My Norwegian take on the American classic: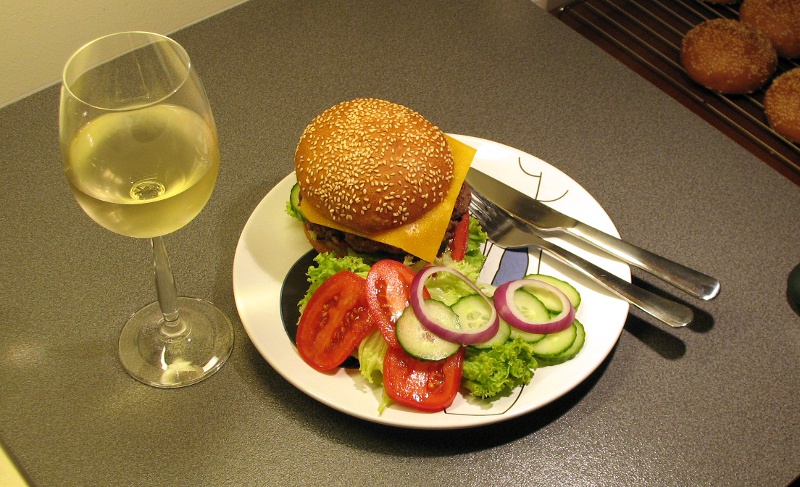 For breakfast, I was inspired by Karin's post on the quintessential Danish tebirkes (click here for the post on those). It's been years since I last enjoyed that particular breakfast pastry, so her blog post was all the push that I needed to make some of my own. On my last trip to Denmark, I distinctly recall a "whole-grain" version of the tebirkes. The pastry itself was laminated, and it was sprinkled with sesame seeds (instead of the poppy seeds (or "birkes") used to cover tebirkes). I know there's a version of these pastries called grovbirkes, which is essentially "whole-grain birkes", so that could be the proper name for these things... except there's no poppy seeds ("birkes") on them. If someone knows the name of what I'm trying to describe, please chime in!
Anyways... For my version of these mouthwatering breakfast pastries, I used the whole-wheat croissant dough formula from Suas' ABAP. This dough has 25% whole-wheat flour, which gives the pastries an interesting flavour note compared to an ordinary all-white dough. I wouldn't go as far as saying these guys are healthy, but they're awfully tasty. And you probably don't have them every morning either, so I say go for it.
I shaped them as you would ordinary pain au chocolats (leaving out the chocolate, of course), and sprinkled them with linseeds and sesame seeds. A 1kg dough (not counting the 250gr butter used for lamination) gave me eight well-sized pastries. Baked in two batches: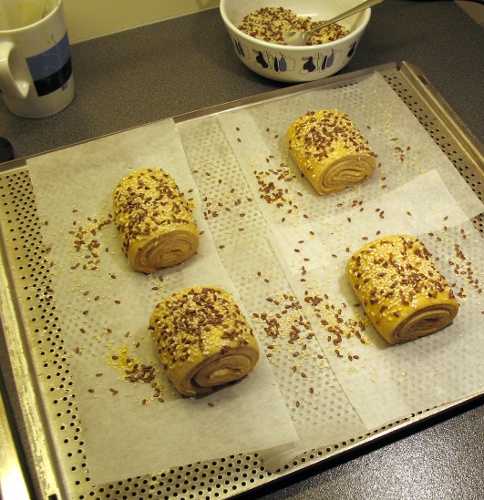 Utterly delicious!! (I apologise for the lack of crumb shot - I brought all along to work for co-workers to enjoy...)