Blitz Puff Pastry Comparison
I've used the blitz puff pastry formula that King Arthur flour provides with their blitz puff pastry DVD several times and was always happy with it.  I decided to try the formula from ABAP by Michel Suas but figured the only way to compare was to do both of them side-by-side.   This isn't a test of King Arthur flour--it's just a comparison of two blitz puff pastry formulas.
The main differences are:
Less roll-in butter in the ABAP formula
ABAP calls for lemon juice and malt. 
The KA dough got 4 double folds and the ABAP dough got 5 single folds
KA calls for all-purpose flour so I used that in the KA dough.  ABAP just calls for flour so I used bread flour.
The all-purpose flour was not King Arthur flour.  It was the unbleached all-purpose from Costco (I don't recall the brand).  The bread flour was from Central Milling.  
I mixed them both by hand and tried to do everything else as similarly as possible.  This is obviously not a very scientific approach to comparing the two fomulas becasue there were so many differences.  Oh well, all the results tasted good.
Here are the results.  Two tarts filled with a frangipane made with almond paste and pastry cream flavored with li hing powder.  The plums are fresh off the tree in my back yard.
Here are the two tarts, KA first and ABAP second: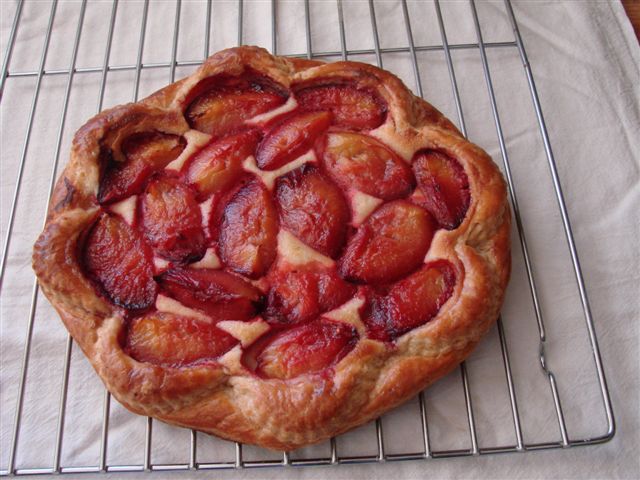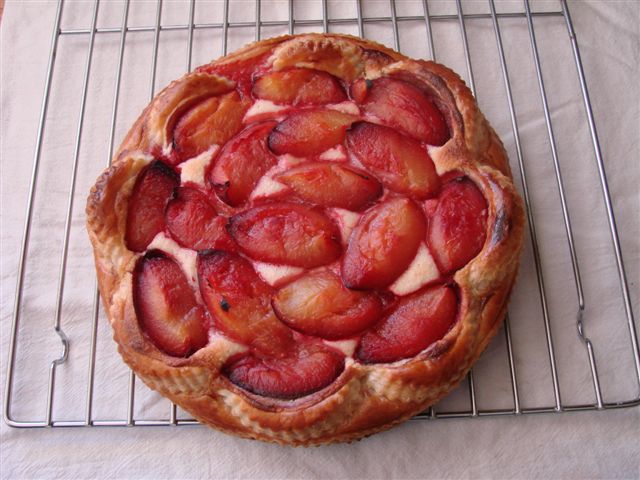 Here's a closeup of the KA crust: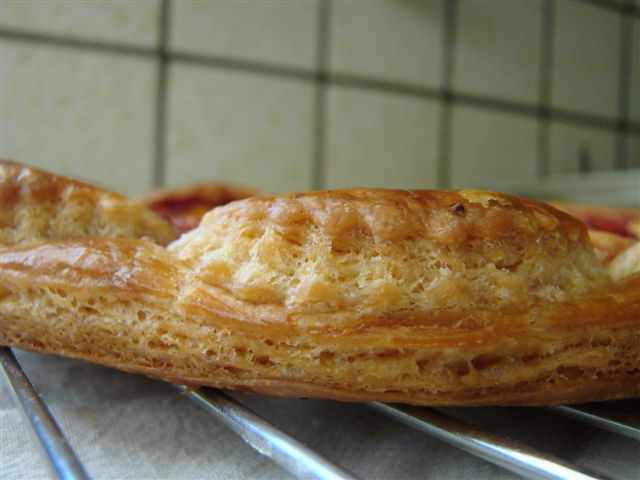 here's the ABAP crust: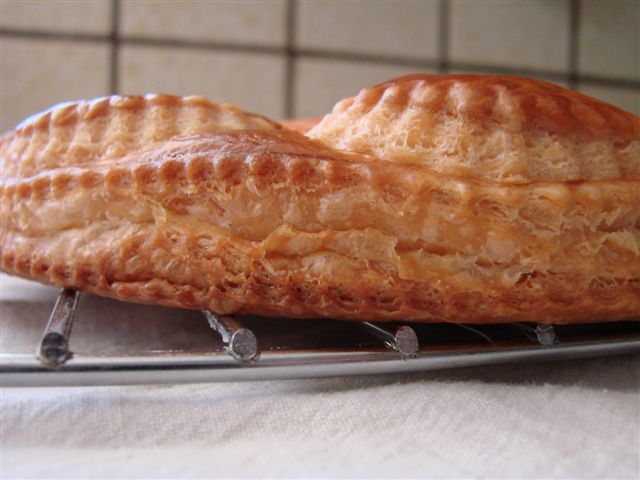 Here are shots of some scraps that I baked after the tarts were done.  KA is on the left and ABAP is on the right.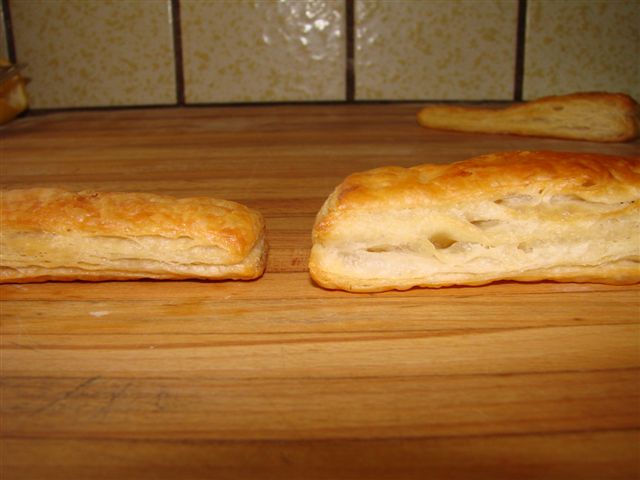 One odd thing I noticed is that with the same amount of resting of the dough before cutting out the disc the KA formulas dough took up in the oven and became oval whereas the ABAP formula dough remained circular.  Here you can see them.  KA is on the left and ABAP is on the right.