GM New Organic AP and Croissants
I was in Walmart last week and noticed a new green bag on the shelf next to the bright yellow Bread Flour from Gold Medal. It could be that this isn't a new offering from GM but it's the first time I have seen the Green package. I thought I would try a bag and see how it like it compared to other AP flours I use. First, the price made me take a second look. It was priced at $4.74 for a 5 pound bag. The Bread flour next to it is $2.65.
I have been wanting to make a batch of croissants so I thought his would be a good recipe to try my new organic AP on. A better test for me will be a French bread since I'm struggling with my laminated dough skills. Next time. Some people use a stronger flour for croissants than AP. I like the tender crumb I get from the AP. I used SteveB's recipe and procedure which I have enjoyed for some time. My croissants don't look any where as good as Steves or Larry's or Andy's and probably everyone else but they are delicious! Every time I make these  I swear I'm going to buy a sheeter even if I have to put it in the garage.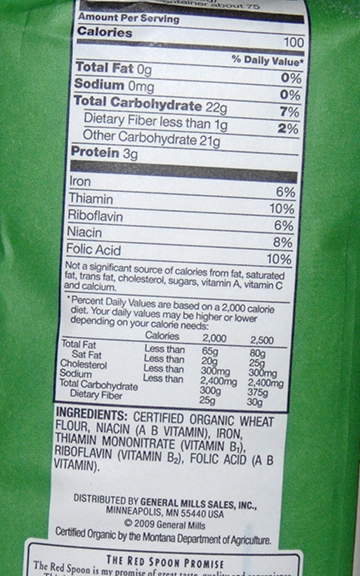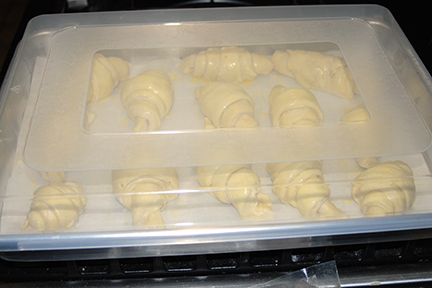 Proofing after 1st egg wash, under the cover. These half sheet covers are just terrific for these.
After 1st egg wash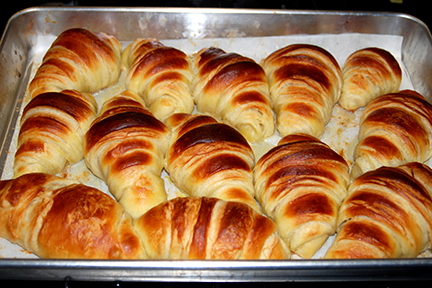 A little crowded for good browning:>(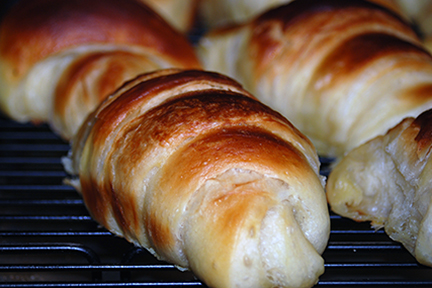 A small sample with my name on it :>)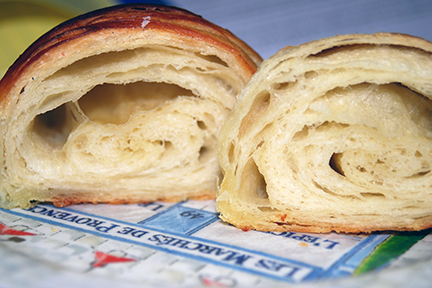 Reasonable crumb and very nice flavor!