PR's WGB 100% Whole Wheat Sandwich Loaf
This is a sourdough version of Peter Reinhart's 100% Whole Wheat Sandwich Loaf from his book: Whole grain breads. I spiked it by 2.25 Teaspoons of instant yeast.
The crust was soft due to the presence of Milk, and butter, but the crumb was light soft, and even textured.
I used only Waitrose Organic Strong bread flour with 13.9g of protein. I also baked this bread under a pyrex cover in a grill oven, 30 min. covered, and 15 minutes uncovered.
The taste, well, it was somewhat salty (I HAVE TO STOP USEING SEA SALT! i can't figure out how much is enough in a formula(in this bread it was somewhat salty coz i doubled the amount of salt, knowing that sea salt isn't as efficient as refined salt.) It had a faint acidic taste from the levain (50% of the total dough weight), but was pleasant overall.
I learned something very important here: Always increase hydration with PR's wholegrain breads recipes, from 70% to 75%, as peter apparently prefers tighter crumbed wholegrain breads.
Another thing: Never take shortcuts with wholegrains, as this will adversely effect the resulting flavor. I didn't prepare a soaker with a pinch of salt (spong), so no sweetness to there to counteract the excess salt or the sourdough acid.
Here is the bread: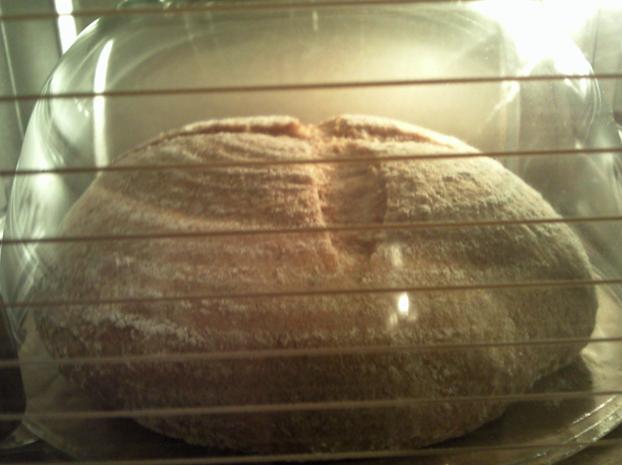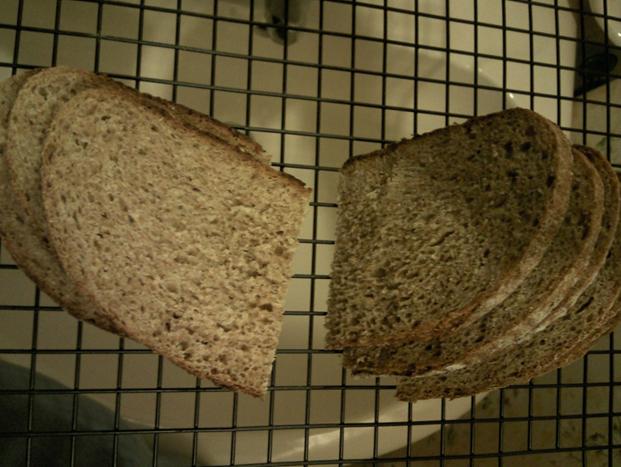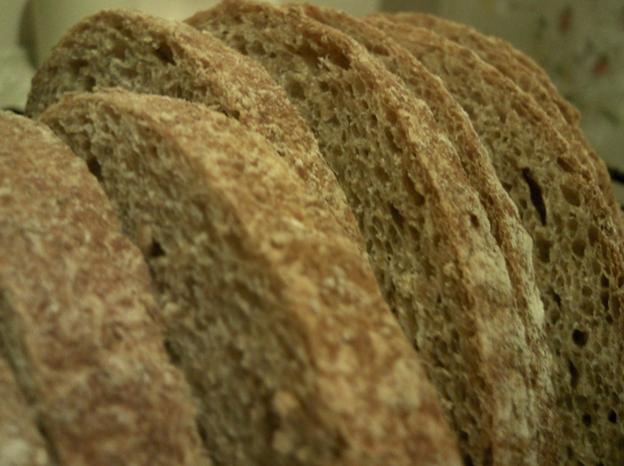 Mebake