5/5/10 - Millet, Brown Rice, Corn Bread
Hey All,
Just wanted to share with you my bake from last night.  I made this bread using white corn flour, freshly milled jasmine brown rice, and millet.  I may have overhydrated, but I think it turned out nicely.  Enjoy!
Tim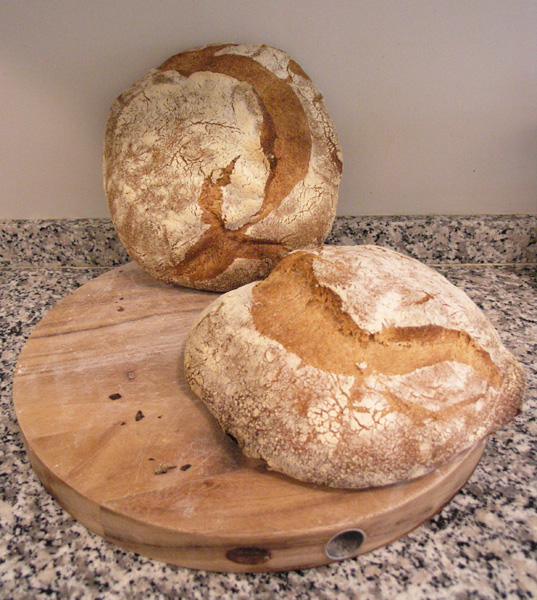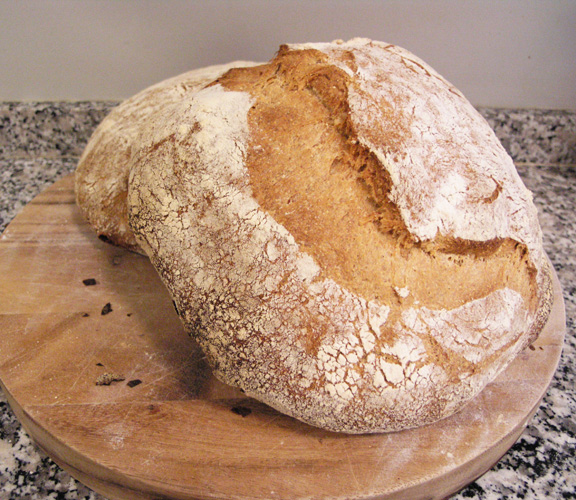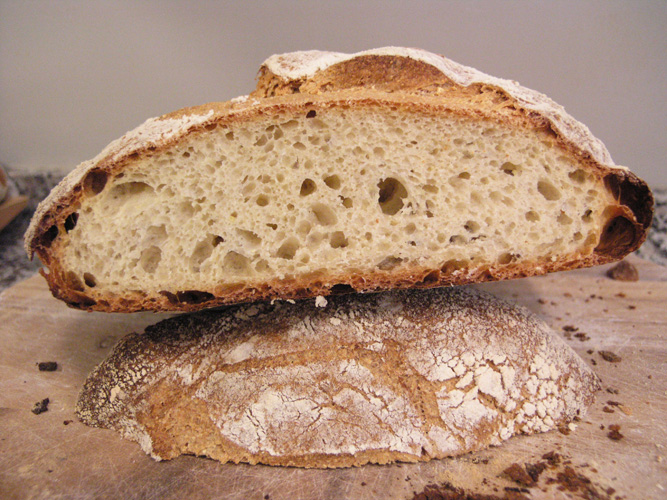 Ingredients:
700g AP
100g Jasmine Brown Rice (freshly milled)
100g Millet (freshly milled)
100g White Corn Flour
188g SD starter @ 60% hydr
700g Water
20g Kosher Salt
1/2 tsp ADY
1900g Total Dough Yield
Directions:
6:35pm - Mix all ingredients in large mixing bowl well, cover and let rest for 25 mins.
7:00pm - Knead for 30 seconds using wet hands and french fold kneading method in mixing bowl ala Richard Bertinet.  Cover let rest.
7:30pm - Turn dough.
8:00pm - Turn dough.
9:25p - Divide and shape into 2 boules.  Just do 2 letter folds, place in floured linen lined banneton and let proof for 1 hr.  Arrange baking stones on 2 levels along with steam pan.  Preheat to 500F.
10:00 - Turn dough out onto floured peel, place in oven directly on stone.  When all loaves are in, place 1 1/2 cups water in steam pan, close door.  Bake 15 mins at 450F with steam.  Rotate between stones, bake for 30 minutes at 425F.  Loaves are done when internal temp reaches 210F.  Cool completely before cutting.
Submitted to Yeastspotting on 5/6/10