restaurant bread selection
Hello to everyone,
Sorry I haven't posted anything in the past month, beeing busy with work and outside work. I would like to share these pictures with you guys, this were the selection of breads I used to bake for the restaurant I was charge of.
There were always minimum of four breads can include: lemon, tomato, olive, bluecheese & walnut, pain de campagne, savoury brioche, focaccia, fougasse aux lardons, plain white, 50/50 wholegrain. 
The day started early in the morning to make up a few batch of loaves for lunch then again for dinner. Sometimes I needed to bake fresh bread for banqueting events for up to 500guests. I am not a baker, just a very passionate cuisiner.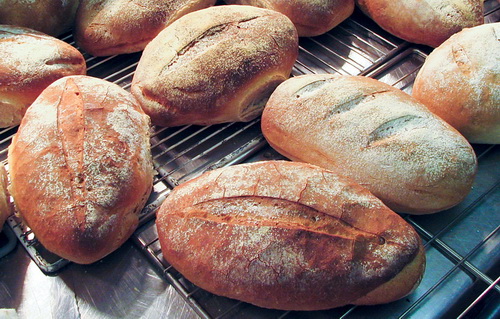 Pain de campagne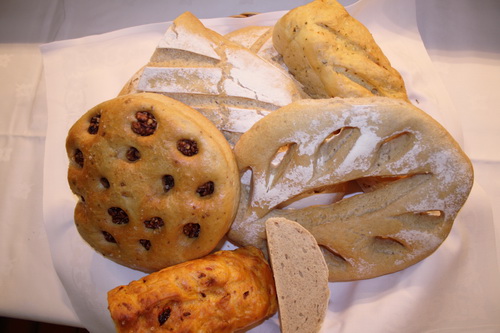 Selection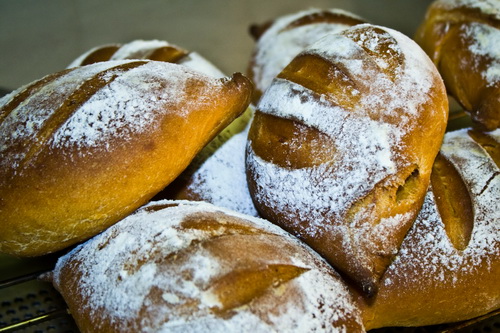 mini rolls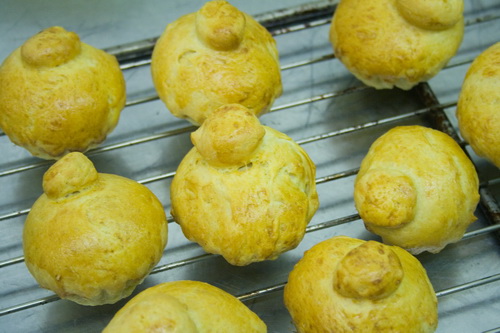 brioche rolls
See you guys soon,
 Happy Baking,