Recent Bakes - 4/2 to 4/11/10
Hey All,
Just wanted to share with you some recent bakes.  Enjoy!  Sorry no recipes.  Please bug me if you want any of them.
Tim
4/2/10 - Pane Casereccio di Genzano, Poilane style miche, Olive Bread.  The olive bread did not turn out well...  Sorry no crumbshots for these.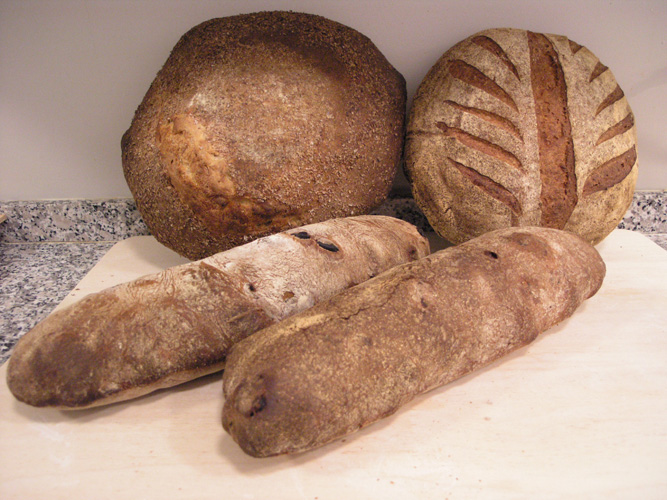 4/4/10 - Cottage Loaves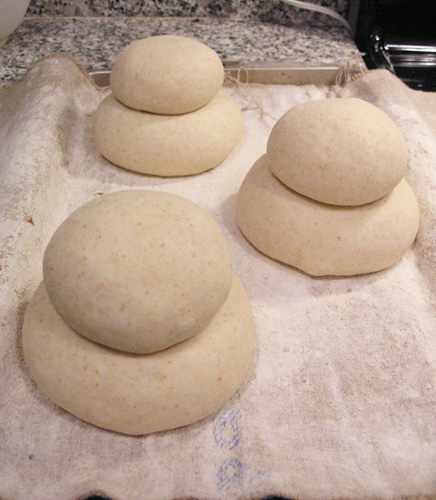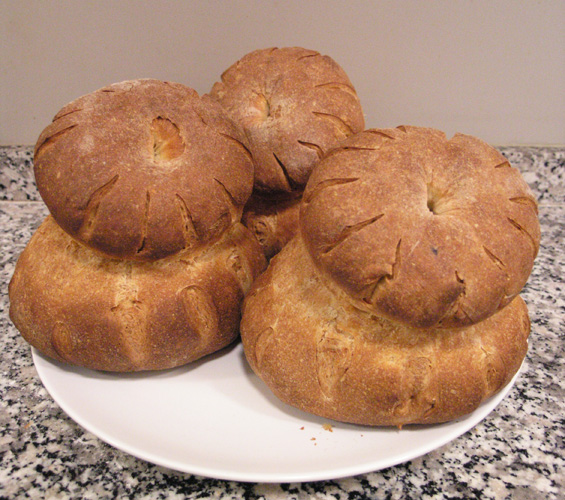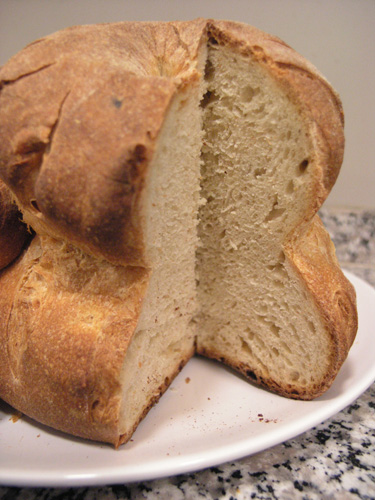 4/6/10 - Pane di Matera (Durum bread).  This is my poor attempt at this bread.  It's really difficult to shape.  Mine looked horrible, but they tasted pretty good...  More info here: http://www.youtube.com/watch?v=ng4jnGnLTb4 and here: http://mollicadipane.blogspot.com/2008/12/il-pane-di-matera_7869.html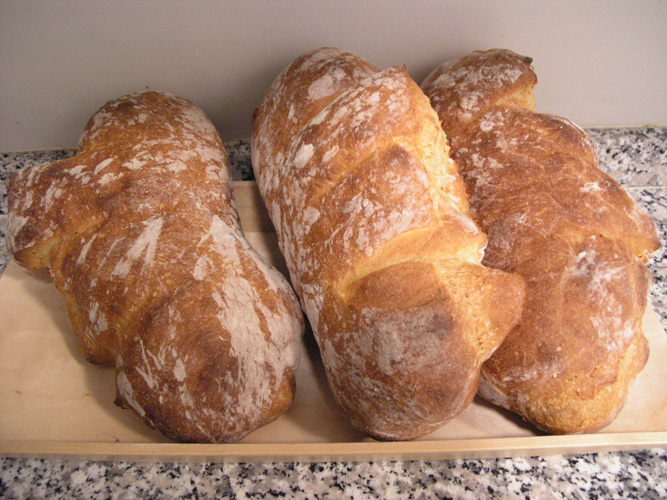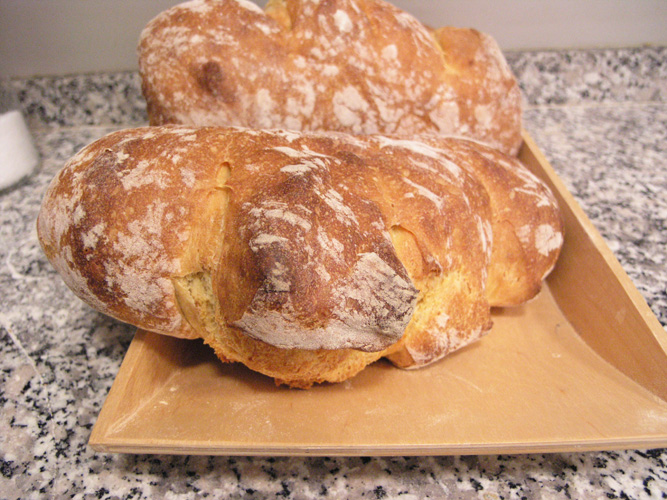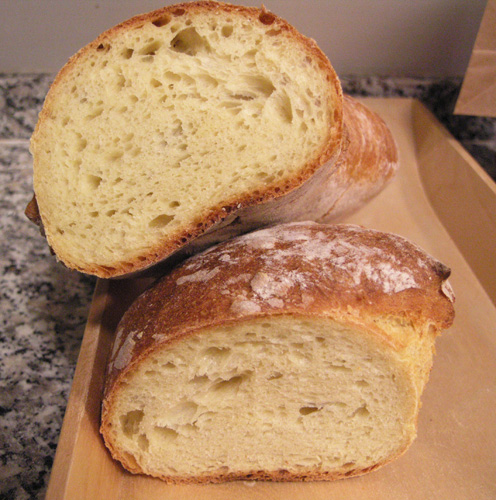 4/7/10 - Breadcrumb Bread...  This is another attempt at doing the Pane di Matera shape, very slightly more successfully, but not quite there yet...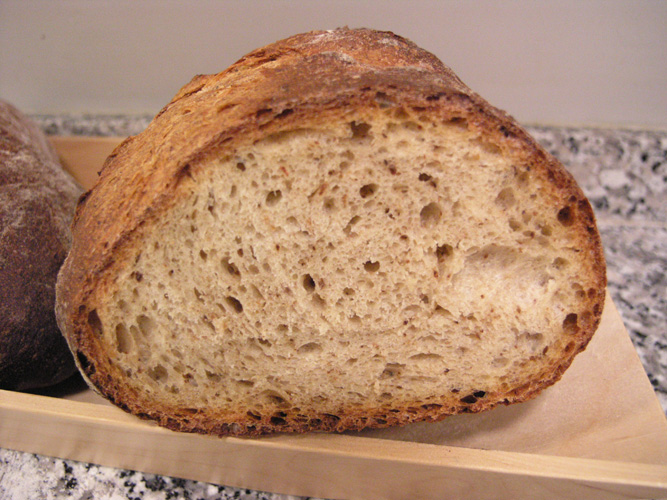 4/8/10 - Olive Bread...  Sorry no crumbshot...  My friends said it tasted really good...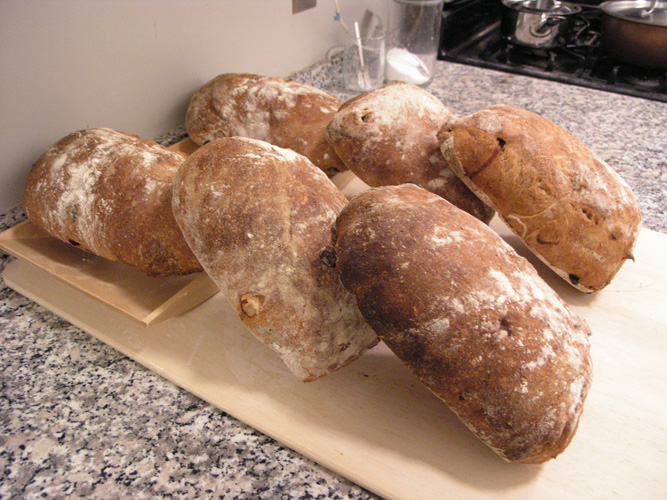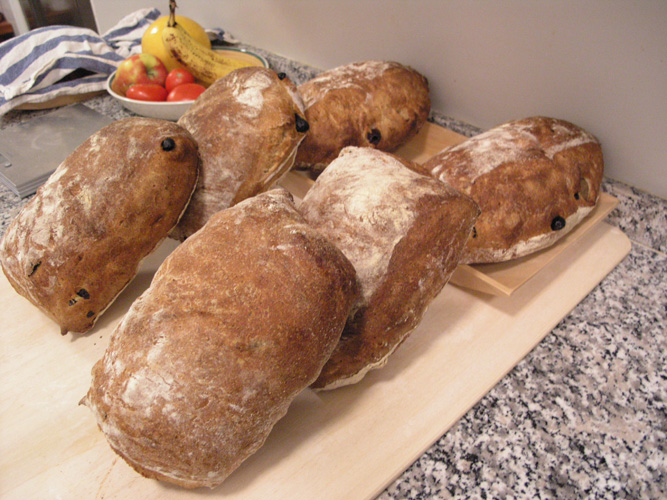 4/11/10 - Pizza.  Mushroom, and Artichoke, and Jamon Serrano...