Hello,
I would like to share my scones with you guys, hope some of yous get some inspiartions from it, as its quick, easy and great with a cuppa.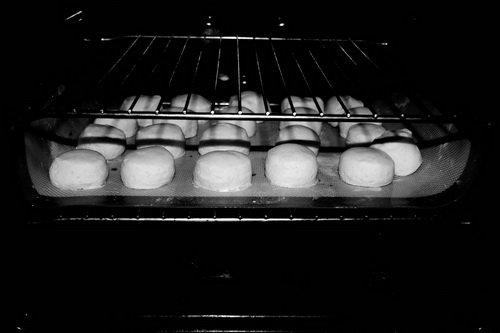 in the oven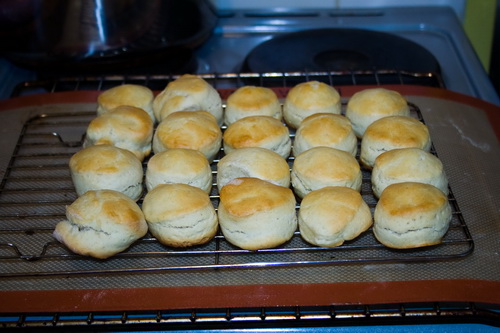 cooling on wire rack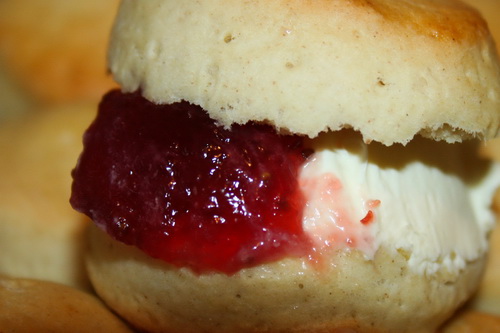 with jam and clotted cream
    This is the recipe I use for afternoon tea and cream tea scones.
Ingredients:
600gr self raising flour
120gr unsalted butter
3tbsp caster sugar(may need more)
About 2-2.5 cup milk (luke warm)
1 tbsp salt
1 egg
 Method:
1. Mix flour and sugar,salt together.
2. Add the butter and mix for 3-4 min on spped 2 (Kitchenaid) then add milk.
3. Mix until you get soft,smooth and elastic dough.
4. Roll out into 1cm thick then cut out with a cutter.
5. Brush with lightly beaten egg.
6. Bake in moderate oven until golden.
7. Cool on wire rack, serve.
Happy Baking!
Zoltan