More Fromartz's Baguettes
Intrigued by the beautiful Baguette's that Sam Fromartz has been baking, I continue to plod along, improving my skills at baking this simple(?) bread. The original post on his blog can be found here.
I'm actually trying to see if I can taste and see an improvement in the bread when using some original French T55 flour sent to me by a very kind friend a while back. This is Organic T55 from Biocoop and reported to be very good flour. My new go to AP flour is from Dakota Maid. I like the colors I get and the flavors of the grain. After the side by side with the T55, I'm wondering about the amount of malted barley they add. The crust seems to color much more quickly. I used the same formula and method for both flours to arrive at these results. Both breads were flavorful and exhibited good qualities. Not the same but both very good.
Eric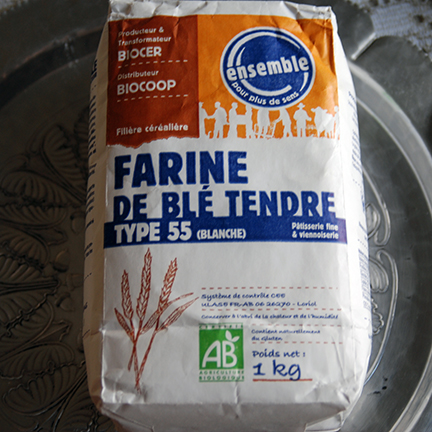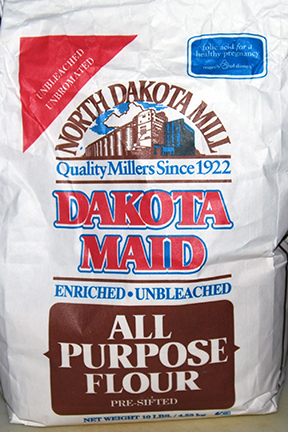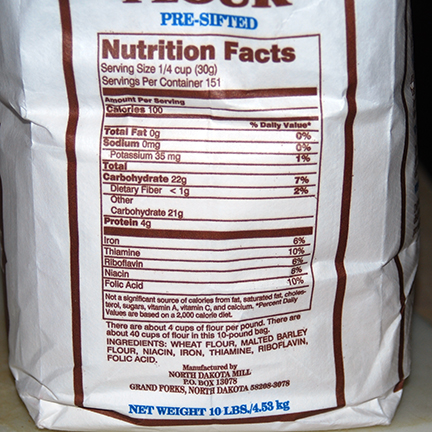 T55 Baguette has a nice lighter golden color. The flavor didn't suffer in comparison to the DM flour which was much darker from the same bake time.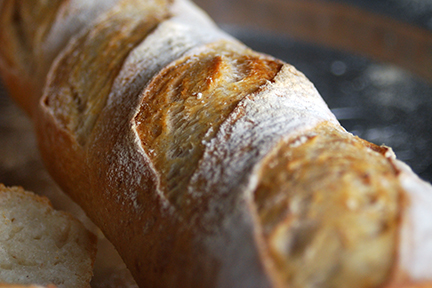 Crust detail on the T55. You can see the more golden color, even through the heavy handed additional flour I dusted over the dough prior to baking.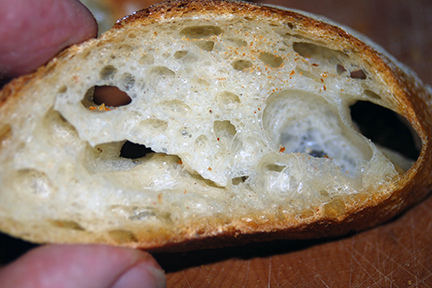 This is the Dakota Maid crumb. Very translucent and a nice crisp crust.