I don't know if I'm the only one to be worried about removing the hot lid of a Dutch oven during the baking process but it seems to me to have serious potential for something to go wrong.
So I came up with this idea, which I've used about 6-8 times with ease and success.  As shown in the first picture the device is a stick that's 27" long, 1 1/8" wide and 7/8" thick.

As shown in the next picture in more detail, one end has been reduced in thickness to ~ 5/8" and a 3/16" deep by 1/4" wide notch put on the top about 2" from the end in order to easily fit between the Dutch oven top handle and the top of the lid itself.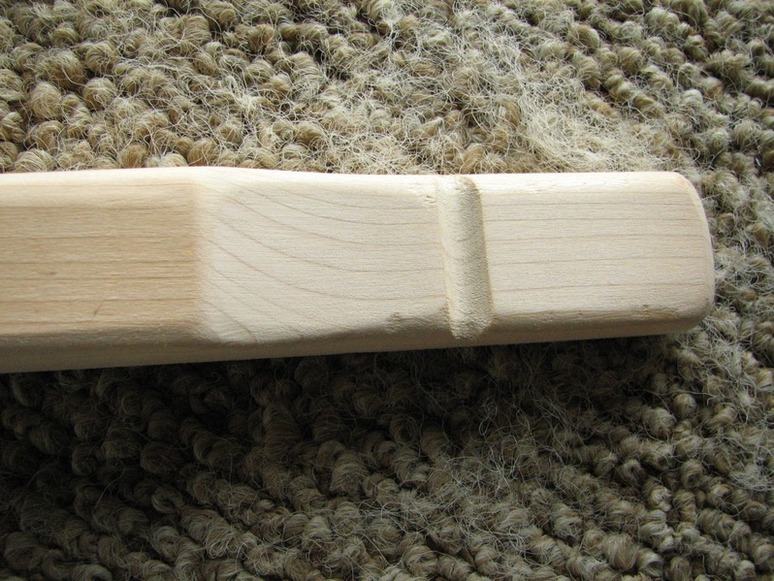 The notch is very important. The lid handle MUST fit into the notch easily and securely in order to prevent the lid from sliding off the end of the stick during the transfer of the lid from the Dutch oven to the stove top. The next picture shows the stick fitted into the Dutch oven top handle.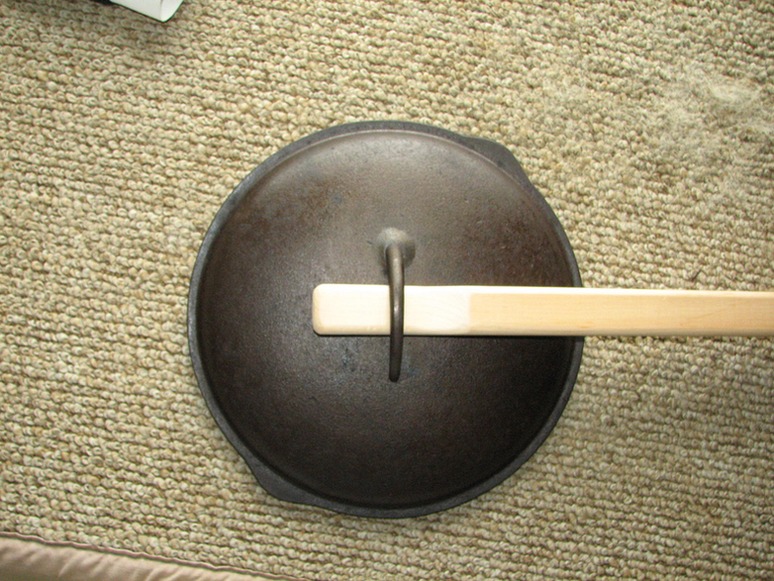 I can imagine that some folks have used an eyebolt to replace a heat susceptible handle on the top of their baking container, in which case a broomstick suitably shaped with the notch around the entire circumfrence of the stick would work also.
  aloha,
Dave Hurd, Hilo, Hawaii