I made these today with a chef.  This recipe was meant to go into a bread machine,  which of course,  the machine is me.  I made this all by hand. I tried 2 things today.  1 was to cover the loaf with a claypot to bake,  and another stay in the claypot to bake.  Of course it turned out that the one that stayed in the claypot got a nicer crust - golden brown.
But somehow with this formula,  the bread didn't rise too much,  I might have overproof it - 1 1/2 hours.  Went out for supper during that time,  by the time I got back, the dough looks more than ready.  The one with the claypot covered had a little more rise,  as I baked it immediately after I return.  Here it is: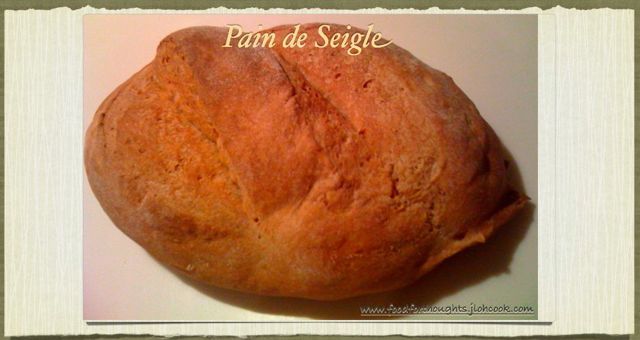 The one that goes into the claypot,  didn't rise much. Just a little jutting up from the top that I score.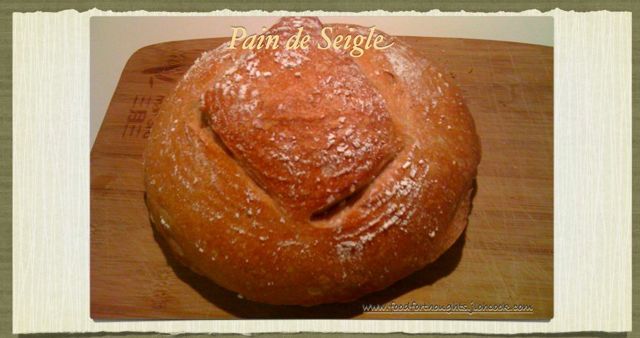 Both were not as crispy as I like....I still do not have baking stone....sigh....I can't find it in China yet....can someone send me one?!....  But the inside is chewy, soft,  and the taste is a little more salty - I don't know if this is because of the salt I added or the chef that was quite well fermented....weather was good over here in Shanghai...warming up...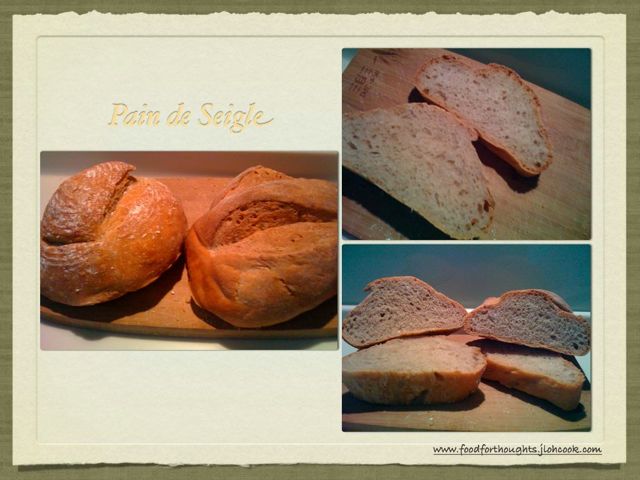 The crumbs are well spread out,  not a lot of holes. And the 2 loaves have slightly different taste,  somehow the boule turns out to be less salty,  why?  perhaps I left it overnight in the fridge,  it had absorb what ever is in the dough.
I guess I can say this is a pass?...
Jenny
www.foodforthoughts.jlohcook.com