Slashing Effects on Oven Spring?
These two loaves were treated identically through bulk proofing. They were divided into exactly equally portions (737g)  both Preshaped, within 30 secs, rested 15 minutes, shaped, proofed, slashed, and loaded into the oven within one minute of each other.  They were Baked, rotating the loaves positons in the oven--after steaming--and removed within a few seconds of each other.
As you can see in the photographs there is a significant difference in the oven spring realized in each loaf. Three things may have effected the difference.
1. I may have tightened the surface skin on one tighter than the other.
2. I turn off the convection mode during steaming; consequently one side of the oven may be hotter than the opposite side.
3. The different slashing patterns restrain or encourage the oven spring upward.
I'm going to repeat this event, as best I can. (This is our weekly, go-to sourdough bread). I will repeat the different slashings, and reverse the loaves' positions in the oven. Otherwise, I will keep all things identical as best I can.
I've had a recent experience with crust bursting on another bread (entirely different, Jewish Rye); it sensitized me to the effects of slashing, although I've wondered about it in past baking, but I've never experienced such a side-by-side difference.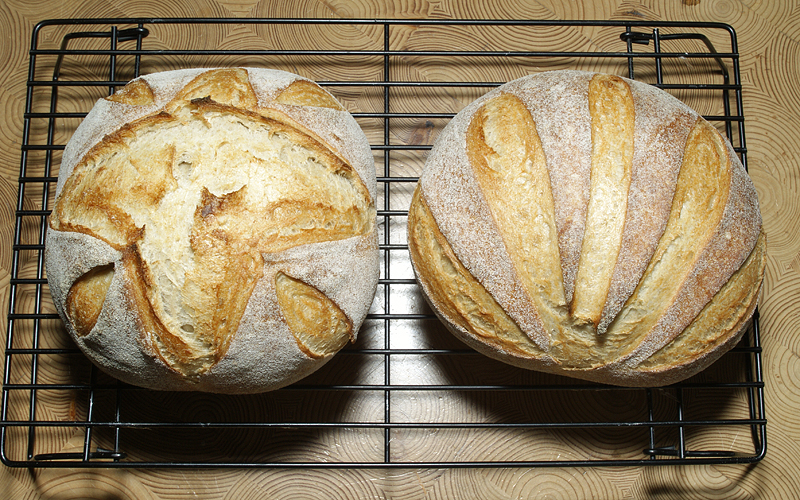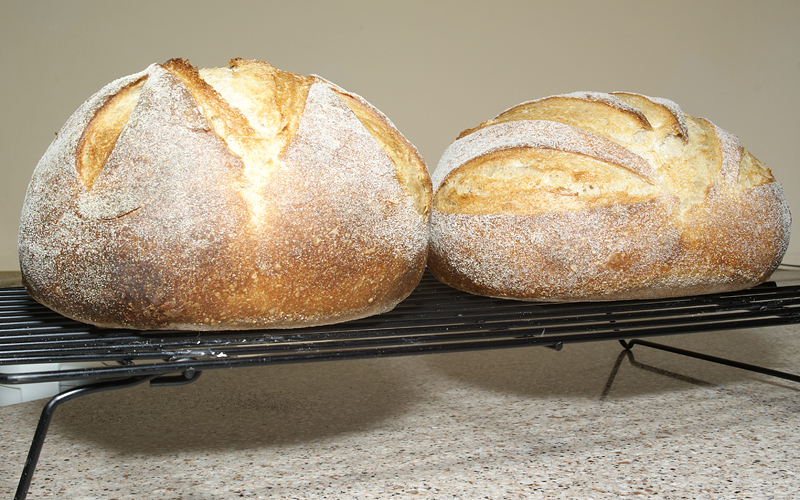 I'll post the results when I do it again.
David G