February 27, 2010 - 11:15am
Bacheldre Watermill's Oak Smoked Malted Blend Sourdough Bread
Hello to everyone,
I would like to share with you guys my todays loaf. I used Bacheldre Watermill's Oak Smoked Malted Blend Strong Flour plus my old good sourdough.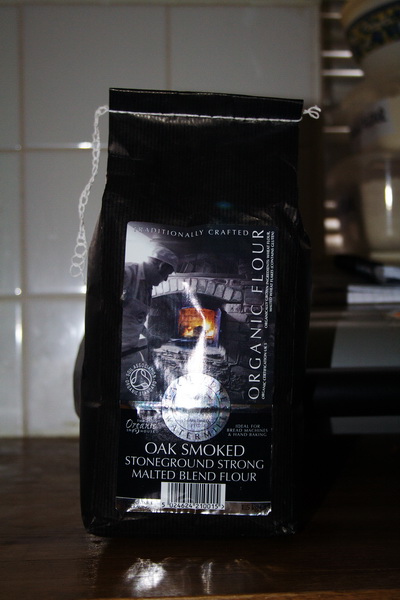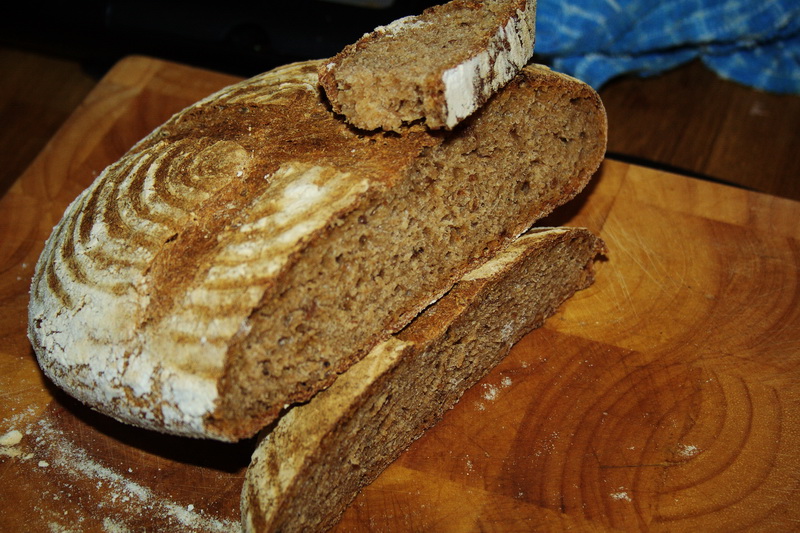 Tasting notes:
Crispy but chewy crust, slightly smokey flavour with excellence after taste + nice sour flavours.
Formula:
Flour (Bacheldre Watermill's Oak Smoked) 100%
Water 64%
Sourdough starter (100% hydration) 34%
SAlt 2%
Oil 2.5%
Mix F+W+SS+O for two minute then add salt and mix for another few minutes until the dough smooth elastic and slightly sticky.
Proof for 6 hrs on room temperature, then push down with your hands, let it rest for another 4hrs.
Deflate, knead for 8 minutes then place into a gently floured bannetton. Let it proof on room temp. for 3hrs.
Heat the oven 220C with the baking tray, when the tray is hot dust with flour or semolina then pour over gently the loaf. Slash it then place into the oven. I baked for 30 min closed door then the last 5 minutes half open door. Remove to wire rack to cool.
Enjoy!
Hope you guys like this!
Happy Baking!
Zoltan