February 13, 2010 - 5:54am
Brown starer sourgough loaf
Hello to everyone,
I would like to share with you guys my todays loaf.
I made it with brown flour feed 100% hydration sourdough starer.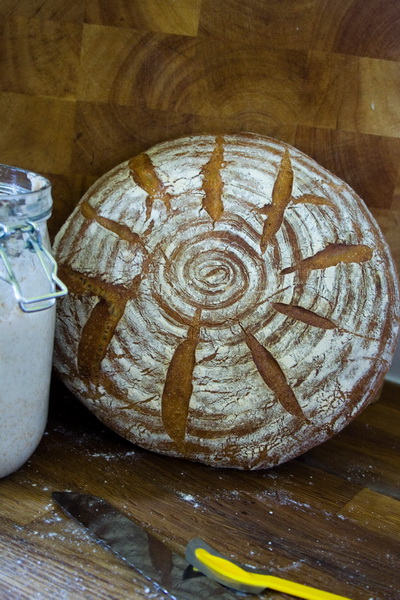 Recipe:
375gr strong flour
127gr starter
245gr water
8gr salt
10gr vegetable oil
extra flour for dusting
1. first kneading time is for about 10minute by hand.
2. rest for 4-6hrs.
3. knead back for 10minute again by hand.
4. proof in banneton for 2.5hrs.
5. bake in 220C oven for 30min with some steam.
6. 5 minute on 180C with half open oven door.
7. rest on wire rack
By the way guys, I really like this site and I think some of you's have an absolute great talent for this bread baking!
HAPPY BAKING! KIND REGARDS
 ZOLTAN