January 21, 2010 - 10:59pm
sour dough olive oil enriched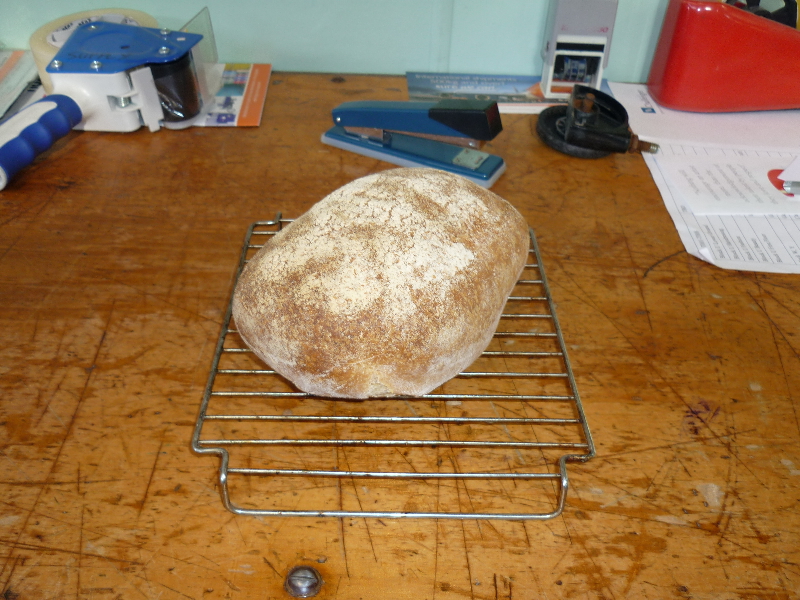 Whilst dividing my sour dough culture the other evening a sudden urge to take advantage of the cooler weather (36 deg it has been over 40) and bake came over me. I decided to make a small dough and was thinking of making some bread sticks so added a goodly amount of olive oil to the mix.
Any way as the stretch and folds were done and the time wore on i decided to change to a loaf instead so the dough was shaped and later put into the fridge as i went to bed.
I awoke at 3am so took the dough from the fridge to allow time to warm up before baking b4 work, 6.30 into the oven and then just enough time to cool.  pictures taken at work and available for morning tea.
the small loaf did not go that far but it was enjoyed by us all. i currently have a sour dough rye that i bought to work and will bake either tonigh when i get home or will refrigerate for tomorrow morning  to take along to a bbq with friends we haven't seen for years
yozza