December 31, 2009 - 9:54pm
It's been our tradition to spend New Year's Eve at home, and extend our evening meal over the last few hours of the past year. My wife found a recipe on the KA site for Pizza Buns, and asked me to make them. They are simply a soft dough, stuffed with the usual pizza toppings, shaped and cut like cinnoman buns. I made these with italian sausage, a little pepperoni, and cheese. They are par-baked for 15 minutes, topped with a brushing of pizza sauce and more cheese, and returned to the oven to finish baking.
Pizza Buns final proofing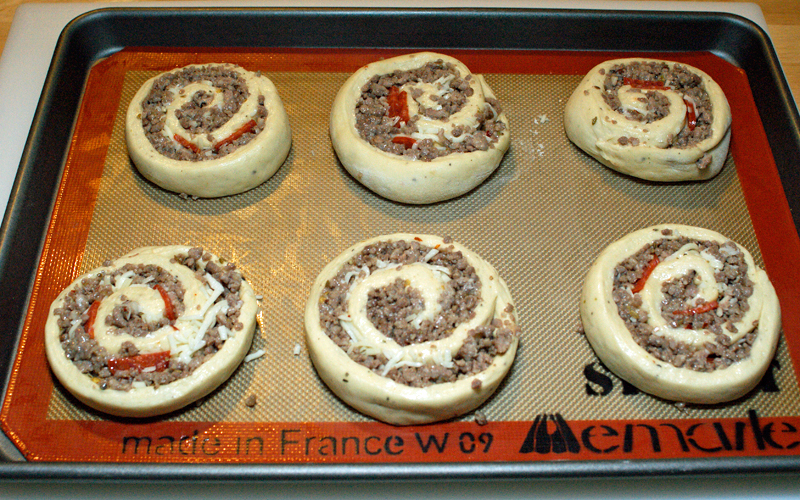 ...with a glass of our homemade super Tuscan wine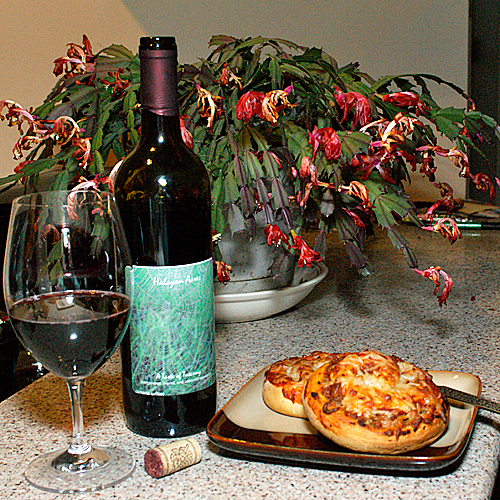 Happy New Year everyone!
David G