December 30, 2009 - 9:50pm
So much for my basalt baking stone... now limestone
I posted a couple weeks ago about the lovely baking stone my husband had made for me out of 3/8" thick basalt.  We were conceerned about it being too thin.  We were right.  I baked one loaf and it cracked in half!  Here it is: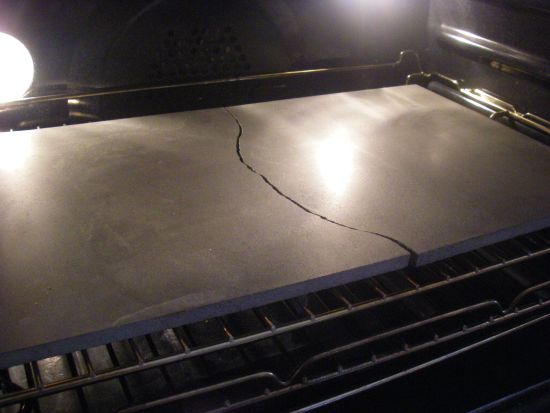 I also think it might be too big for the oven.  Could that be part of the problem?  I know it affects circulation.
Anyway, the bread came out great, and of course we know that's what really matters. :)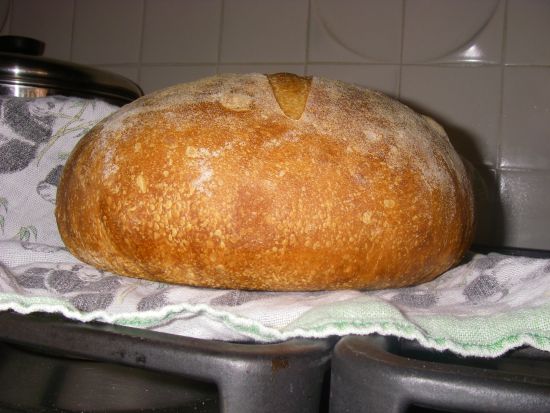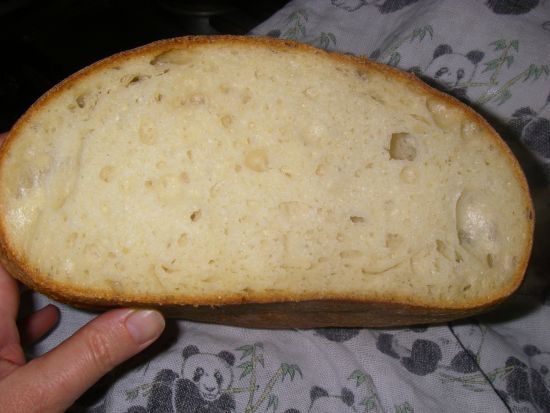 So now I have a 1/2 piece of limestone sitting here that he plans to have cut to be about a third as big as the basalt was.  He's having fun looking at rocks and I'll keep baking.  It works.
Marni