October 12, 2009 - 11:22am
My latest bake........and no, I don't usually bake 24/7...it's just that I had the time and the urge the last few days to bake a slew of breads.. and decided that now, was as good of a time as any, to start a blog, since I would have a smattering of photos to post...Also Mondays tend to be my big bake day for the week..but enough excuses for all the bread:)...I took the advice to bake a bit longer on this one....glad i did.....yum!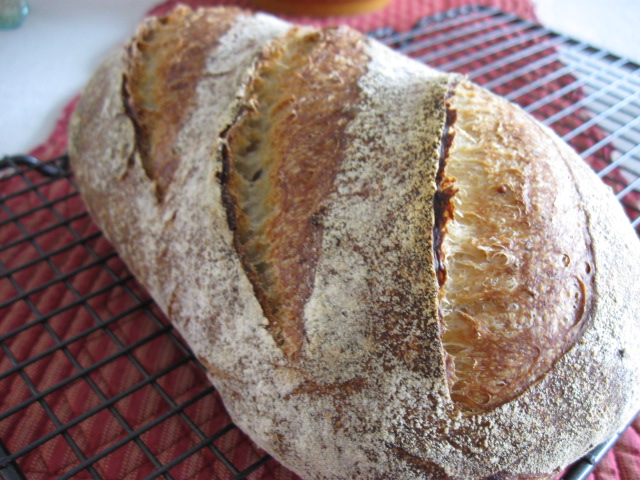 add about 25g semolina and 40 grams soaked 7 grain cereal to this one. Remainder of flour was Wheat Montana Natural White Hi-Protein
and here's the crumb shot: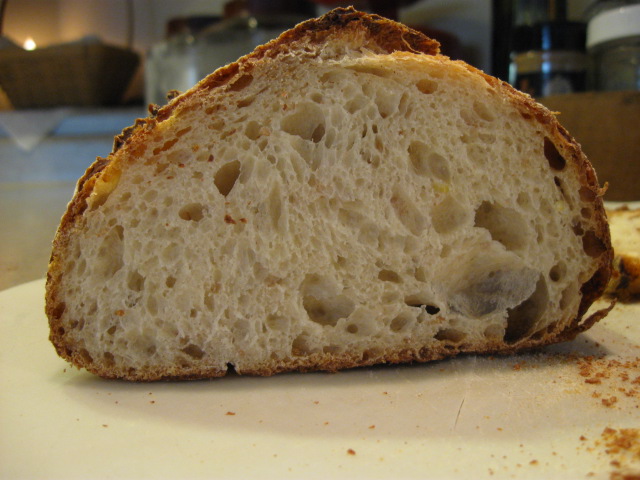 Any helpful questions or comments are appreciated!
 P.S. Yes....this was another big reason why i felt like holing up and baking bread today....can you believe the sight that met our eyes as we peeked out the windows of our cozy lil house this morning? Behold the weather on Oct. 12 ...if you live in N. Wisconsin!!!