September 27, 2009 - 5:37pm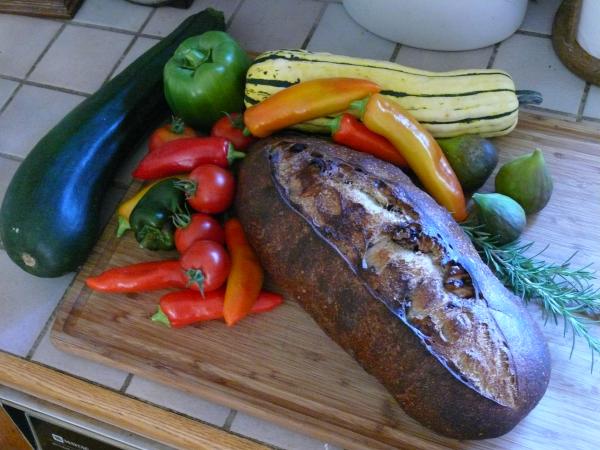 I played with my favorite sourdough recipe, changing some of the flour to whole wheat and rye. I loaded it with toasted walnuts and raisins.  Can't wait to give it a taste.
We're trying to put to good use the bounty from our garden. My husband took over the kitchen today and made an awesome tomato sauce from the tomatoes, peppers and squash we are still harvesting. We even picked a few figs yesterday.
I think the beautiful weather we've been enjoing in Oregon is coming to an end. Rain is in the forecast. We've been spoiled this summer!
Betty