September 27, 2009 - 1:53pm
I am only slowly progressing with Reinhart's Crust and Crumb, 'master formulas for serious breadbaking'. The universal rustic bread is now 'under control', I did add a bit more salt then the recipe mentions. After a first test, I did score the dough a bit (just a slice down the middle), it just does look better this way. The biga does notably contribute to the taste.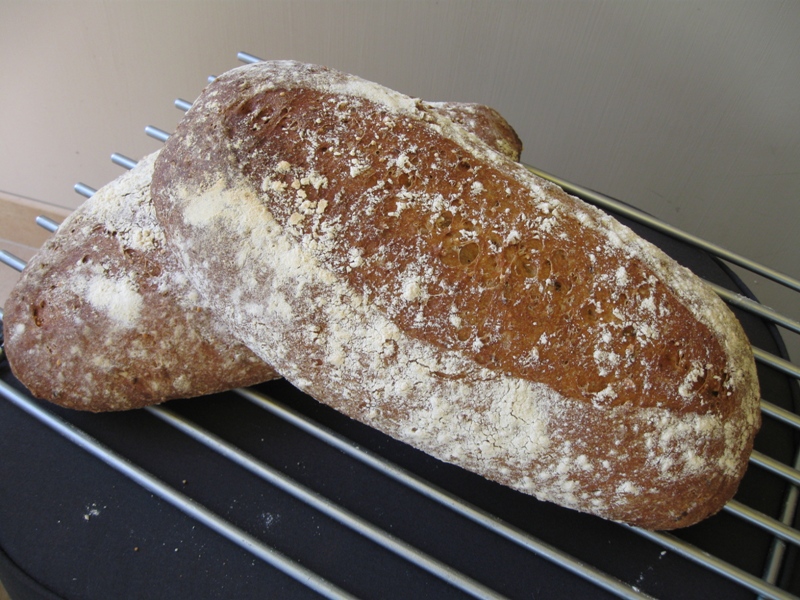 Next is the sweet rustic bread, it uses a spoolish style sponge, a bit more work. I found it a bit more difficult to control the result.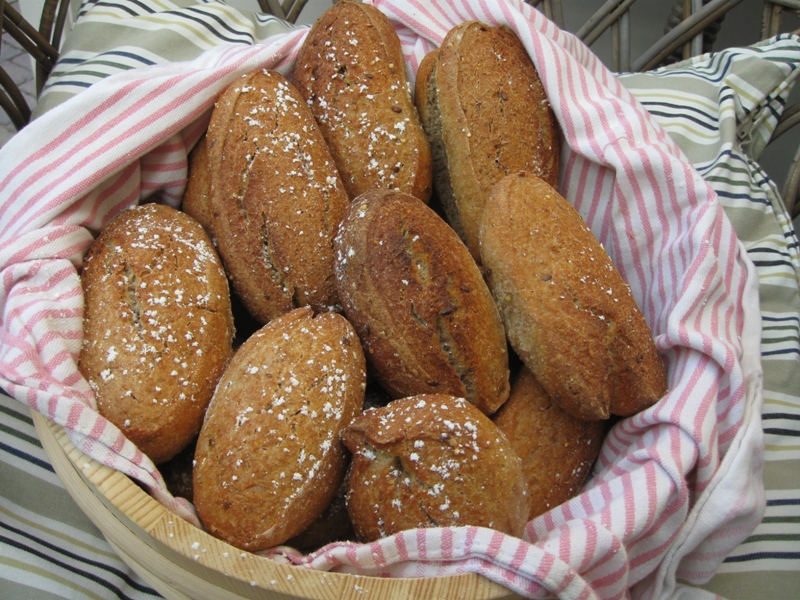 Here (above) I rolled the dough and cut it in slices, which stayed in the fridge overnight. It waited two hours in the morning, before I put them in the oven. Sweat!
San Francisco Sourdough is really becoming my favourite. I altered a recipe from Bread Alone (which you can find in Carl Griffith's Oregon Trail Sourdough Starter Brochure). A few pictures :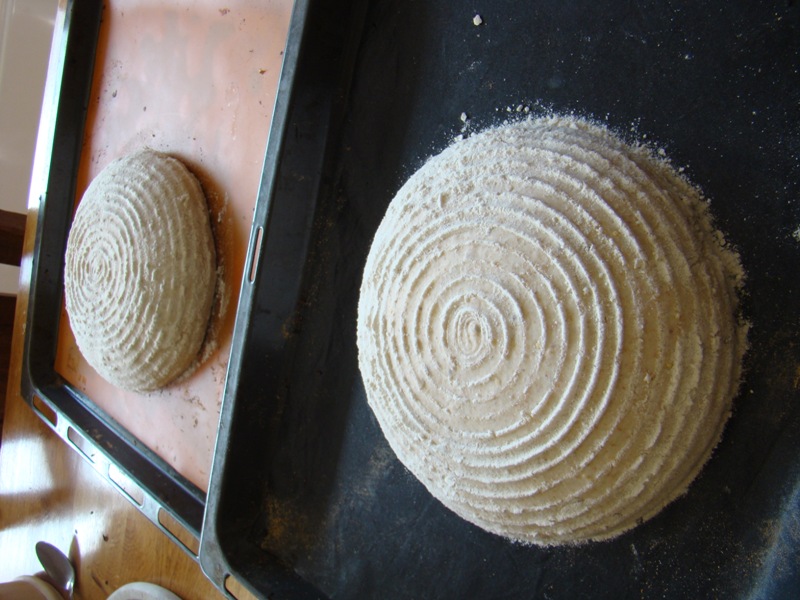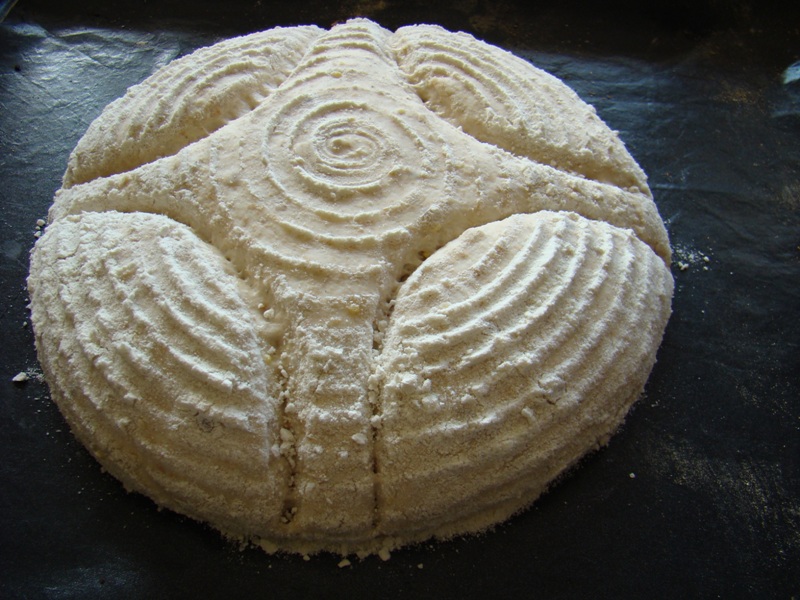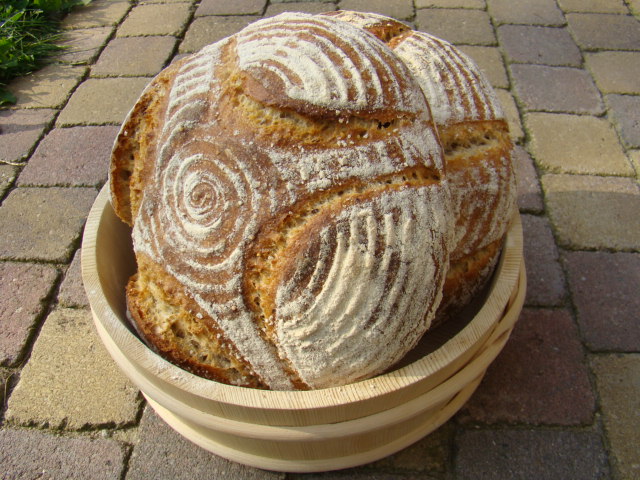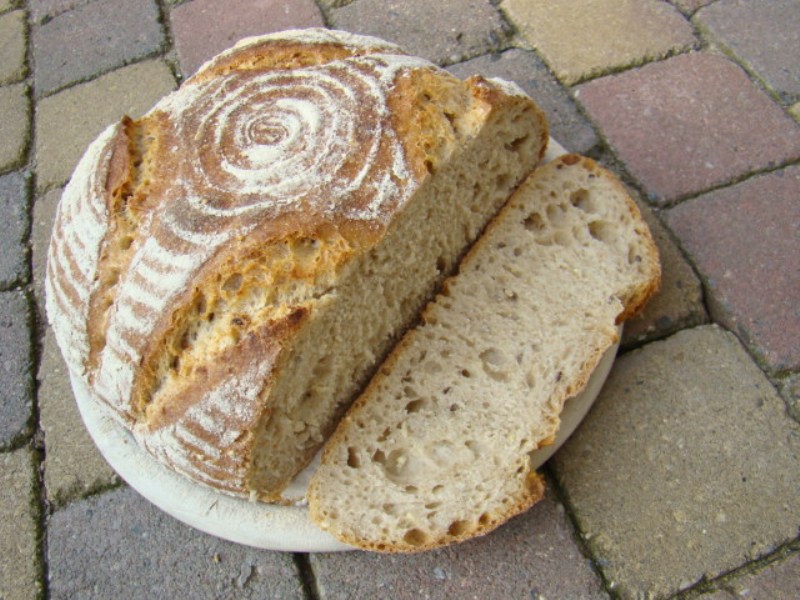 I have never seen this pattern before, so I named it zeesterbrood (starfishbread). From now on, it is pattented!
Happy baking!
Cheers,
Jw.