Well we went on holidays and I forgot to take my starter along so I had to live on bread machine bread while we were gone. My starter (Bob) survived the 3 weeks home in the fridge just fine. Today I finally had some free time and what I wanted most was Beer and Cheese SD. I used PR's basic SD recipe and replaced the water with beer and added the cheese after the 1st knead and rest.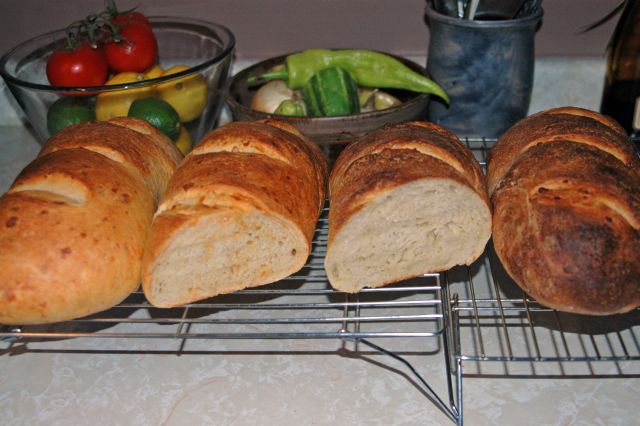 I made 4 loaves. We just had to cut into them to go with supper, thus a perfect photo op.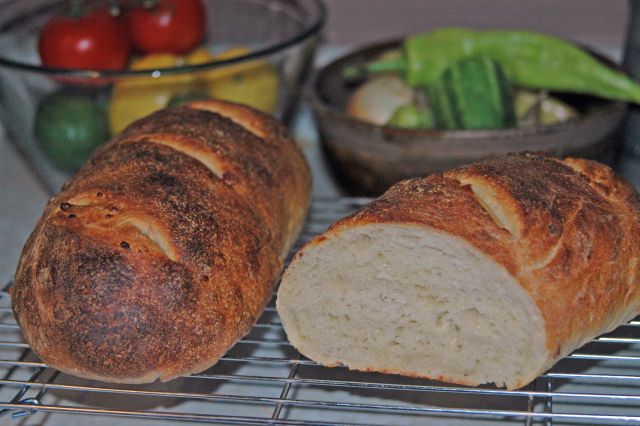 This one is a lager and swiss SD. The swiss taste comes through nicely and my Starter seems nicely sour after his 3 week stint in the fridge.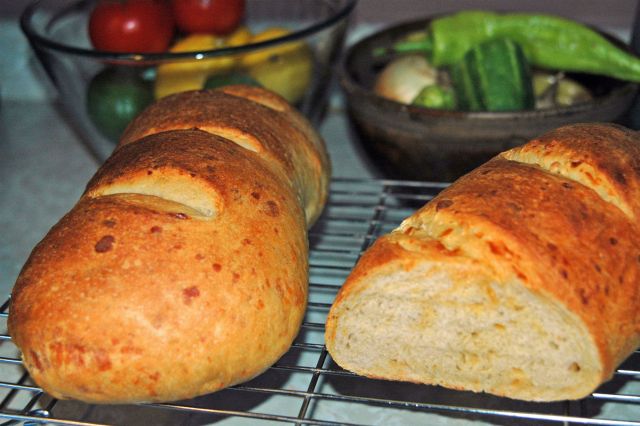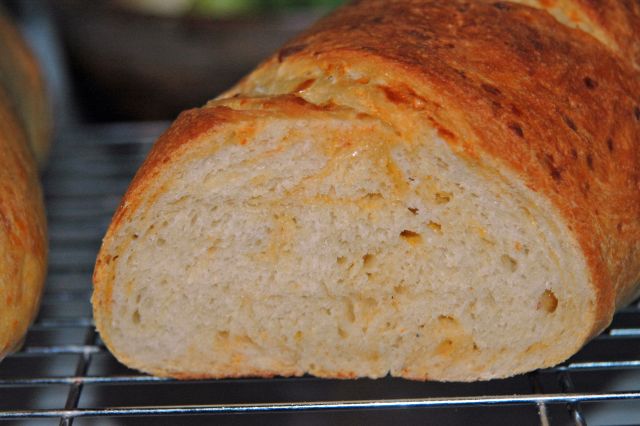 This is an ale and spicy gouda. Wonderful SD flavors and the heat of the gouda is noticable, but not over powering.